Oh goodness, it's been awhile since I've posted! Well, I'll try to make this short and sweet, but we all know that's probably not going to happen!!
Backing up:
Kenny came in Friday (9/5) night! But he was supposed to originally get in on Sept. 2, then that was delayed to Thursday the fourth in the morning, then it was the fifth in the morning…and so on and so on.
I freaked out when I heard it was going to be delayed AGAIN because I was supposed to leave Sunday at 8 am. I called Delta and spoke with some not-very-nice lady who only cared about following the rules and was going to charge $450 to change my flight for later that . Yeah, that wasn't going to fly, so I called back and talked with a supervisor. I pulled the "military card" (hey, I wasn't about to spend $900 on this trip) and she worked with me and we ended up changing my ticket to come home on Monday morning for a $170 change. Now, I could handle that.
I stayed with Kelly, Bryan and their two kids (THANK YOU A MILLION, AGAIN!!!) and we made a sign for Kenny before he got in:

But back to the homecoming. It was awesome. I had NO idea what to expect, but I just went with the flow. We actually got to see the plane fly in and land on base.


There must have been about 50-75 (maybe more, i'm a bad judge of numbers!) people waiting for their loves, family members and friends to get off the plane. The rolled the stairs up to the plane and then they started deboarding. It was such a sight to see.
I started crying almost immediately because a little girl ran up to her daddy and just hugged him like there was no tomorrow. He said, 'Ok, I have to stand up now," and she just shook her head and said, "I don't wanna let go of you again." Ah. It breaks my heart all over again!
Kenny was one of the first to come off the plane, and I know this sounds really, really silly/stupid, but I was most nervous about not recognizing him. You see, they were ALL wearing the SAME uniform/color and I was just so afraid that I wouldn't be able to pick him out. But the minute he came through I knew it was him.


Really there were just lots of hugs and kisses and tears. I think I cry more when I see homecomings not directly related to me, but damn do I love them! I saw moms reunited with their kids, dads who missed birthdays and lots and lots of love all around.
And that was my first homecoming; I apologize for how long it took me to get the pictures up!
Now back to real time:
I had a pretty good day yesterday! I got to sleep in a bit and then went gallivanting around town with my mom. We had lunch at a yummy casual Italian restaurant and I had a very delicious sandwich! Then I came home and took a nap (I LOVE Saturdays because taking a nap in the middle of the day is perfectly acceptable).
After the nap I decided to make some cupcakes. I LOVE cupcakes and decided I'm going to make a valid attempt to make them more often! Today the church my dad grew up in out in Tome has a "Fiesta" for all the churchgoers and at the park they have a cake walk, so I wanted to make some for that. I'll try to remember to take pics of it!
I had SO much fun making them! Here are some pics:
Me (I'm even wearing an apron! Go me! lol):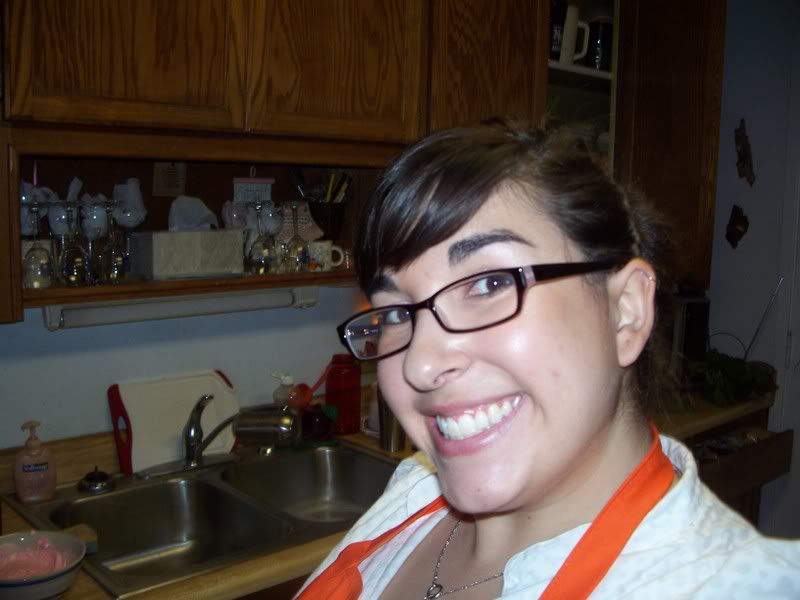 The FUNFETTI batter: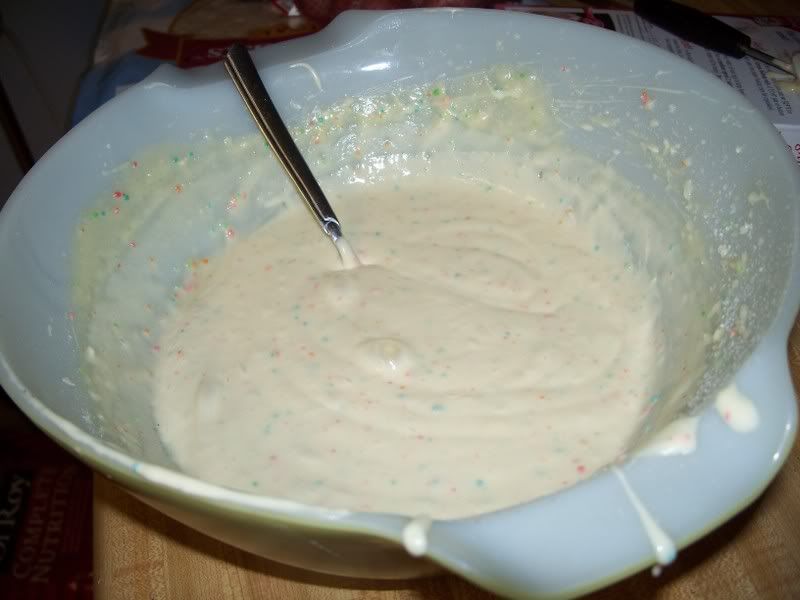 pouring it into the mini cups!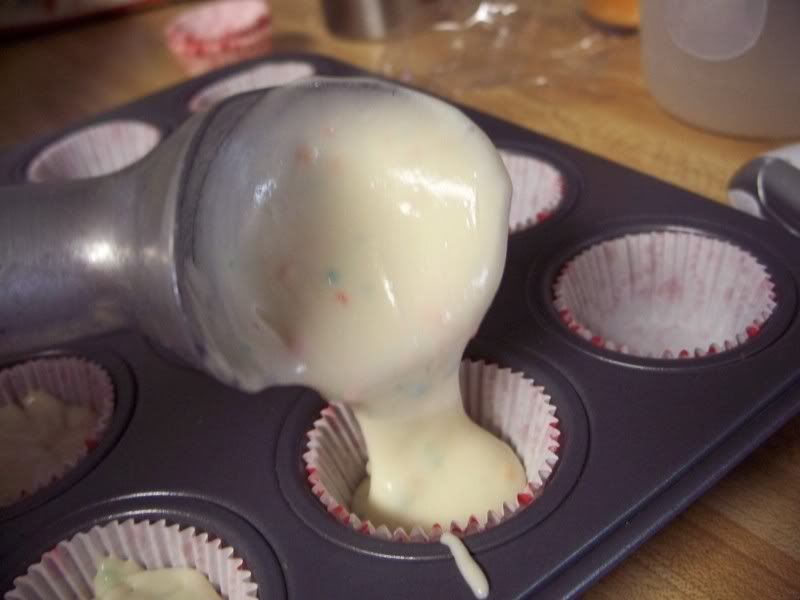 What 80 mini cupcakes without frosting look like: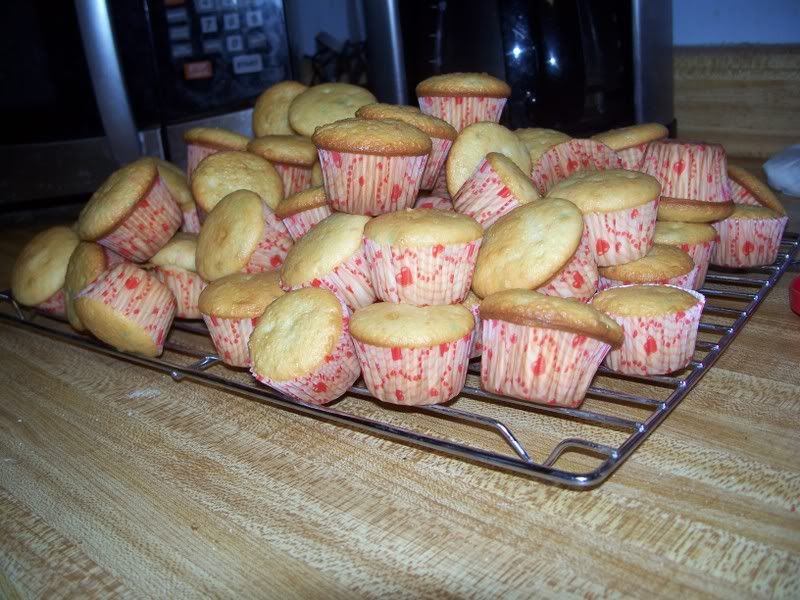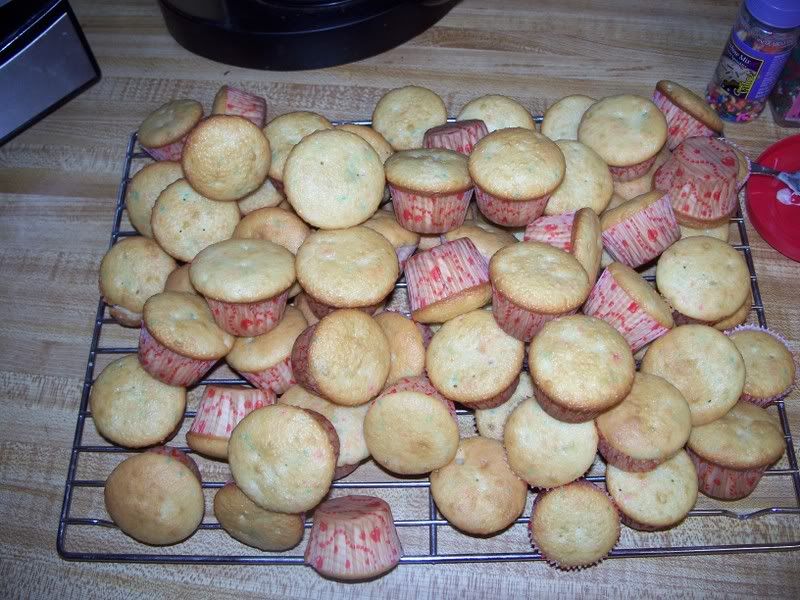 I dyed the white vanilla frosting pink (it's much more vibrant in person):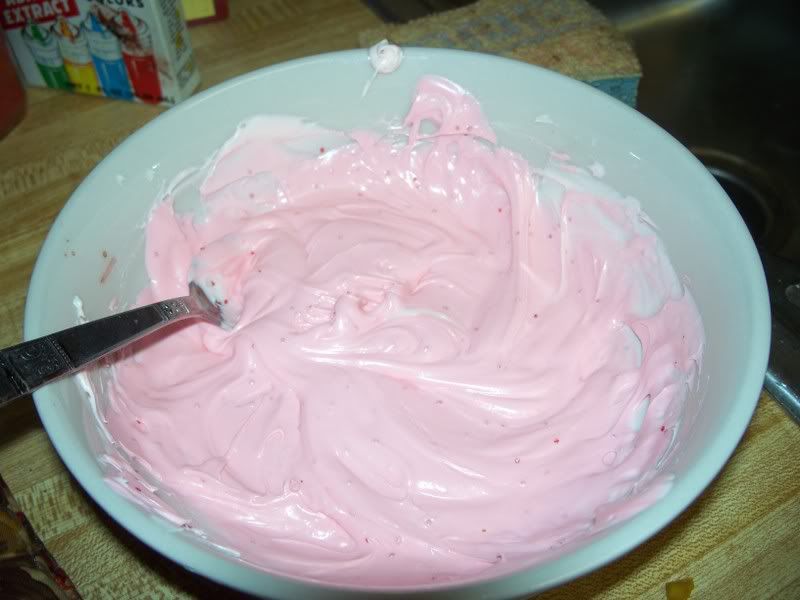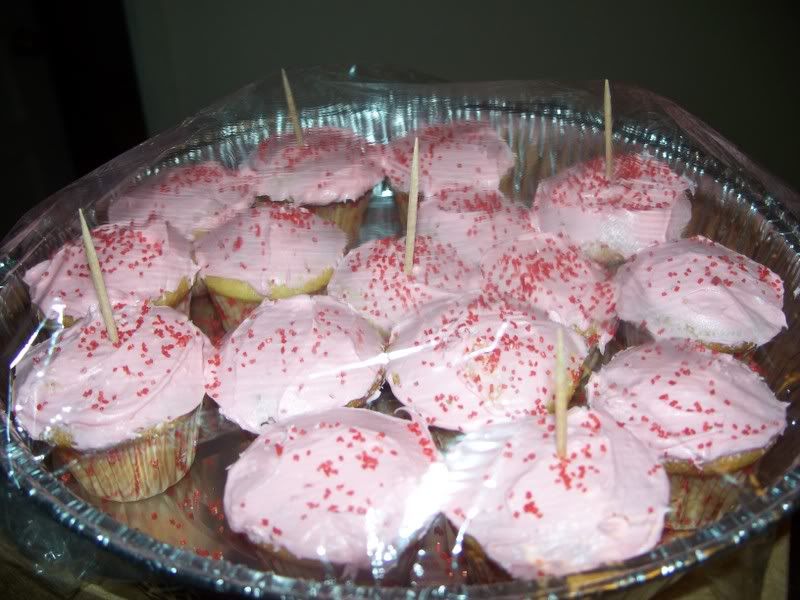 And blue!: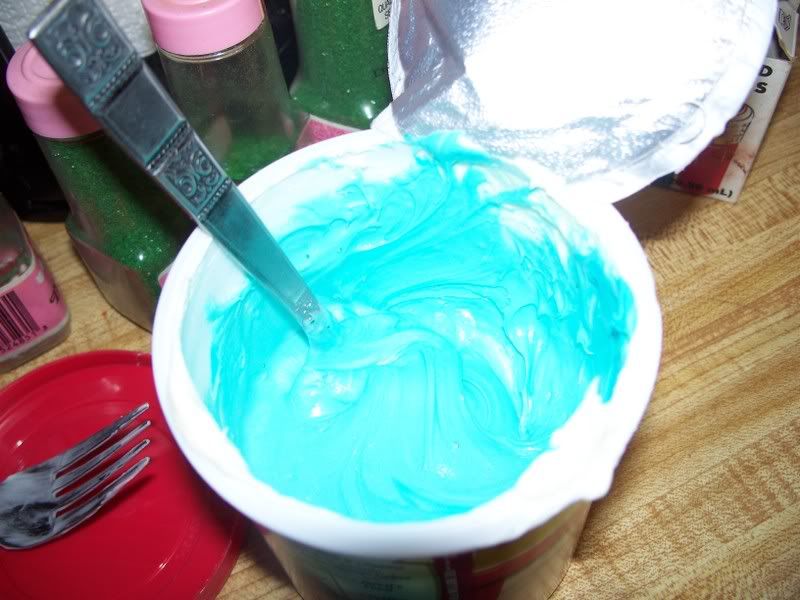 And then I mixed the two and made a purple: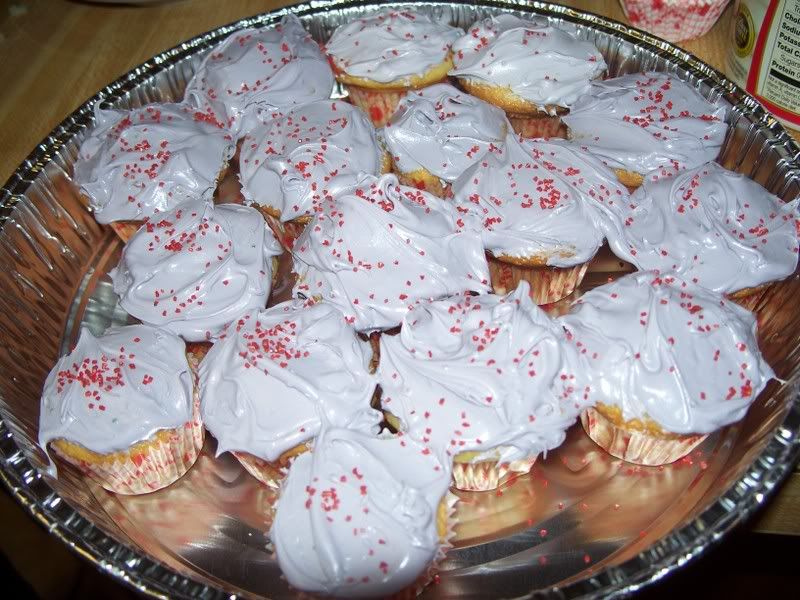 I ended up having two more pans of each. Woohoo! I'm really excited about doing this and can't wait to make more! 🙂