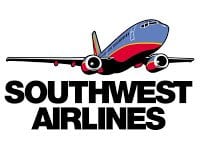 Hold the presses! Yesterday I learned that Southwest Airlines is bidding to buy out Frontier Airlines (here's what Southwest's blog has to say), and I was closely following all their up-to-the-minute tweets (SouthwestAir) yesterday:
Heading into the media conference call. I will tweet the highlights on the bid, stay tuned for more details! http://bit.ly/ew8ae
On the call: Southwest Airlines VPs Ron Ricks and Bob Jordan are answering questions about Frontier bid announced: http://bit.ly/ew8ae
RE fleet: "It's early in the game,but Day 1 F9 would operate as it does now. Slow Transition to SWA. Retire Airbus fleet & bring on 737s"
Focus on the next weeks will be on finalizing the bid. Not too many details to share today.
Goal is to integrate F9's operations into SWA's in a reasonable amount of time.
Good for competition: SWA will have "hands full" competing w/ other carriers @ DIA. Goal is to grow the mkt and expand "southwest effect"
F9 today will not be the same. But it's too early to speculate on exactly what F9 will look like a few years from now.
It's too early to say what the Frequent Flier program will look like…but, it would integrate in some way.
"We have the resources to be successful in the bid. Southwest Airlines bid will be superior in every respect.
F9 airports you would likely continue serving: "The route network is complicated, but we are interested in boosting competition & low fares"
F9 = Frontier WN = Southwest : )
Southwest is a growth oriented company. This bid could open new opportunities such as near international service.
Seatback TVs? "If we are successful in bankruptcy court we can discuss that. We are open to all the good ideas from the folks at F9."
All prior acquisitions were completely different (ATA, Muse, Morris). They all stand independently, we can't compare with this bid.
This bid can be described as a "pocket of possibility in a sea of pain" – EVP Ron Ricks (in regard to growing the carrier in this economy)
I don't know what half the stuff above means or who was writing it, but what I'm hoping it means is that if Southwest does buy Frontier they'll take over all of their destinations/locations as well, and THAT would (hopefully) mean that Southwest and their awesomely inexpensive/fantastic serviced airplanes would be able to fly me and Kenny from Atlanta to Albuquerque.
(can you hear the bells chiming up in heaven because of how happy this would make me?)
I really can't tell you how much time and money we've had to spend because Southwest doesn't fly there. Delta is the only non-stop airline going to Atlanta, but it costs an average of $600 per round trip, and Frontier is the cheapest, but it takes me anywhere from 5 to 15 hours to get there.
Oh, Southwest, this makes me happy!