Whoops! I almost forgot to post this!
It looks like today may be a multiple-post day, seeing as how it's barely 7 am here and this is my second post of the day. I wanted to remind everyone that Rue La La is having some huge upcoming sales. The first one is TODAY and KitchenAid is the featured boutique (it lasts through Thursday…if anything is left by then). I can't wait to see what they have to offer!
Here are some of the preview items: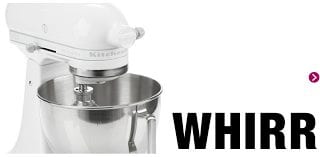 I blame Kenny for getting me excited about kitchen appliances, but I now have my eye on this awesome red toaster oven!
And then this lovely boutique opens tomorrow – not too sure what it is, but I'm definitely intrigued!

Consider this invitation my gift for you (and if you end up buying something fancy schmancy you can repay me by sending me yummy cookies!):
http://www.ruelala.com/invite/jesstagirl
(copy and paste)