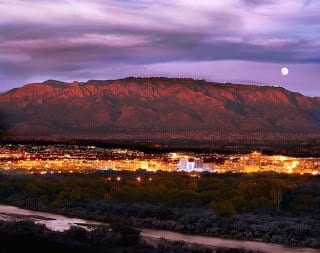 Whoa. Just writing those two words, "Adios, Albuquerque," made me sad for the very first time. By the time you're reading this, I'll already be on the road…oh the powers of Blogger's scheduled posts! I'm writing this on Wednesday night, my last night here in Albuquerque for awhile.
I think the reason I haven't been sad—yet—is because I know I'm coming back home. I'll be in Georgia for a little over 10 weeks and then I'm coming back to celebrate the holidays, New Year's, and tying up wedding-related things till the end of February. I also think I'm not sad because this is an exciting time in my life! I'm beyond happy to finally get to be with Kenny. It's also comforting to know that both of our families will always be here when we come back to visit, and most of my friends are growing roots here in town.
Don't get me wrong, there's a really good chance I'll be crying when I pull out from my driveway in the morning, or that I'll have mini sob fests in Georgia (I've already prepared Kenny for these and he's promised hugs and his shoulder for me to cry on). But right now? Right now I'm cool, calm, collected, and really anxious (in a good way, of course).
You know that "next chapter" in our lives everyone always mentions? Yeah, I'm about to turn the page…