I don't know if you follow Ugly Betty, but if you do then you know three years ago, when the show first aired, she graduated from college and ventured out to NYC for a career in journalism, specifically for a magazine. I was hooked on the show from day one. Here was this awkward Hispanic girl, still trying to figure out who she was while desperately attempting to kick-start her new life. She started working as an assistant at MODE magazine just around the time I started working at Albuquerque The Magazine.
At the beginning of this season, Betty's job title shifted and she's now a features writer, but she's realizing just how many other talented people there are in the business and how many of those writers want her job. Interestingly enough, the same week season three started was the same week I moved out to Georgia and when I started looking for more writing positions.
Tomorrow I'm jetting off to New York City for three days. I'm not going there to sight see and be a tourist (although, I am going to try to make it to Ground Zero again, and have a slice of pizza and a bagel…mmmmm); I'm going to The Big Apple for a magazine writing workshop: two days chalk full of interactive panels, groups, and discussions on anything and everything related to writing and magazines.
The speakers who will be there are some of the best in the industry, and to say—at this moment, right now—that I'm confident and ready for this would be a complete lie. I'm scared shitless. I know I'm a capable writer and that my editor wouldn't have helped me go if I wasn't ready, and I know on Tuesday night I'll be forever grateful for going and learning all that I did, but right now I'm dealing with the unexpected.
There will be magazine editors from Women's Health, Elle, People, Esquire, Vanity Fair, the Oprah Magazine, Food and Wine, Latina, and the list goes on and on. And they're all editors for magazines I want to write for…see why my nerves are kicking in?
Luckily, I'm meeting up with a friend tomorrow when I land, so she can help take away some of my nerves. I've been online friends with her for a year and a half (we "met" on a military girlfriend's support site) and she and her (new!!) hubby are meeting me in NYC. And so that we aren't looking for each other in the middle of a giant New York haystack, they're staying at the same hotel I am.
Speaking of the hotel, it's called The Pod Hotel, and the best way I can describe it—sight unseen—is that it may be like a chic, hip, upscale hostel. Check out some photos from their website: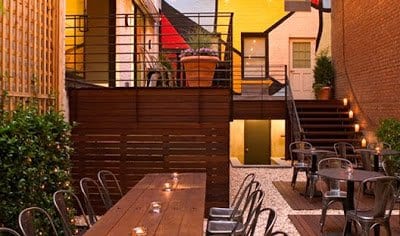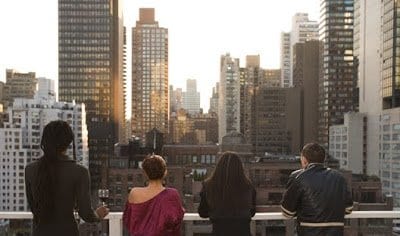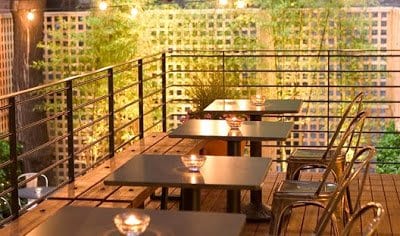 I'll be staying in their "Single" (picture above) and this is what it says about the room:
"Perfect for singles on the go, the Single Pod includes a comfy twin bed, an open closet, and a sleek stainless steel sink. A sleek workspace with a dimmer control light system give you a place to think and write. Our 15″ LCD TV, mp3 player docking station, and free WiFi offer a number of ways to relax, while our in-room safe eases your mind and keeps your valuable secure. An in-room display indicates the availability of shared bathrooms, which feature luxurious rain-head showers, designer sinks, streaming music, and marble and granite interiors."
With the hundreds, if not thousands, of choices of places to stay in Manhatten, I had a hard time picking a place. I checked
Trip Advisor
, though, and this is rated #64 for all the hotels in NYC and the only bad things people had to say were that the rooms were tiny, which is expected when the name of the hotel is called "Pod," and that the elevator is slow. But after the last hostel I stayed at in England (remember, it had NO elevator), I'll take a slow lift rather than lugging my stuff up a bajillion flights of stairs any day.
So on Monday morning, with my laptop and a notebook in tow I'll attempt to walk the streets of New York City like I'm meant to be there. So if you're reading this, please send good luck and happy confidence vibes my way, because on my walk to the conference I'll probably be repeating "I'm good enough, I'm smart enough, and doggone it, people like me!" over and over in my head.
I'll let you know how it all plays out next week 🙂