As a writer, I luckily have the freedom to work from just about anywhere, so when Kenny and I picked out our three-bedroom home, we decided one room would be the master bedroom and the other two would be our offices.
One weekend sometime within the past year we bought some paint and transformed the white walls in my soon-to-be office to a nice shade of red. Then, when I moved in, Kenny moved his childhood furniture out of the room and made room for my new set.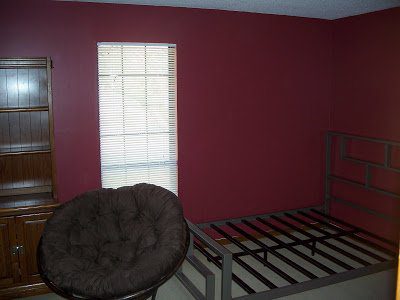 We had to clear out his stuff (which is now sitting in our foyer) to make room for my new Pottery Barn desk, a set that I'm in love with.
Here are some photos off the Bedford Desk Sets from PB's site. They're not all of my desk, but I just love how simple, classic, and functional they look.