Happy birthday to you,
happy birthday to you,
happy birthday, dear Kenny,
happy birthday to you!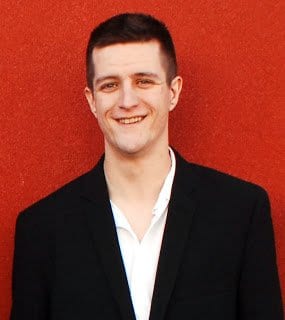 Yup, my stud muffin of a fiance turns 26 today! In honor of his birthday I made him his favorite dessert…dun dun dun…a lemon meringue pie!
I should mention that I made him a lemon meringue pie last year, but it ended up being more like lemon soup pie; we literally ate it with a spoon. Needless to say, I was worried about making it again this time around.
Since he works for the military and his birthday also lands on Veterans Day, he has today off. My original plan was to make the pie while he was at work and then it'd be ready when he got home. But having today off put a little kink in my plans, so I made the dessert yesterday instead.
Here's where the story gets fun! My new friend (we met via a blog!) Lindsay, of And We'll Just Laugh Along the Way, just moved out here last week, and seeing how I want new friends out here and was worried about making this pie, I called her up to see if she wanted to come over and help me make it.
Lindsay happily obliged and came right over. After chatting for awhile, getting lost on base, and getting some delicious grub for lunch, we headed back to my house and started work on the pie.

The last time I made this I never really got to the next step. I thought the filling would "set up" and settle when it was in the fridge, but instead we got soup. So this time, I looked up several recipes and found one that had positive and non-soupy reviews.
I went with the Alton Brown version (recipe here), because I know how much Kenny likes Alton Brown, so if something went terribly wrong I could just blame him. After I poured the filling in the crust I knew we had nothing to worry about and that we had a winner. It was stiff and gooey and perfectly zesty.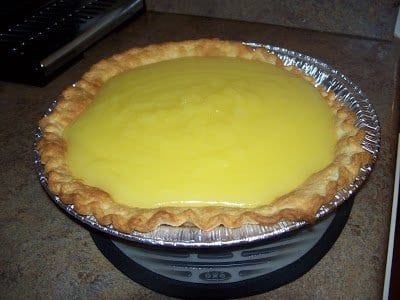 Next up was the meringue. Lindsay added a few fantastic drops of vanilla to the mix and let the Kitchen Aid work its magic. Before we knew it, we had some nice egg white peaks appearing before us.


The recipe calls for us to pop the pie in the oven for a few minutes, so in it went…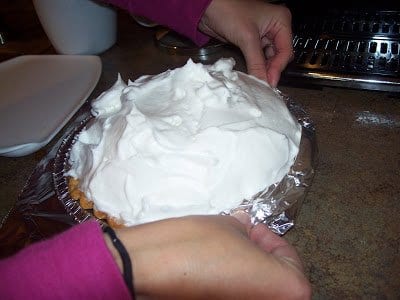 …Then a few minutes later we pulled out this beauty: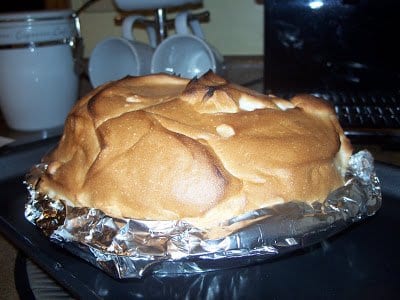 Seriously, how perfect does that meringue look? It's like the color of a roasted turkey!
My original plan was to wait and give it to him tonight after dinner (which will be Outback, because
military gets a free bloomin' onion today
…oooooh yeah….), but I was afraid something would happen to the pie over night. So when he got home from work last night I gave him the option of opening an early birthday gift and brought it over.
Seeing that boy light up because of a pie just made my day!
After dinner he cut up two slices and we enjoyed the little slices of tangy heaven.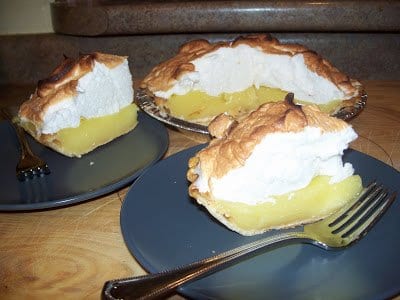 (hmmm…I wonder if he'll ever give a genuine smile for the camera)
It turns out he liked the pie so much that as I've been typing this, he sneaked into the kitchen, opened the fridge and cut himself another slice! I tried to take a picture of him gobbling it up—sans plate and fork this time—but he ate it too fast.
Personally, I think that's a sign of a job well done!
Happy birthday, babe 🙂