I'm pretty positive I just made up the word "engagementversary," but it's for a good reason. Today marks 365 days since Kenny popped the question and asked me to be his wife!
If you missed the story of his proposal, you can read it here. He proposed on Valentine's Day, so this holiday will forever hold a special place in my heart.
I want to thank you all for sharing your thoughts and comments, and sparing your eyes while reading wedding after wedding post I've written. I know the last few months of posts have had a little negative and stressful vibe to them, but I think that's natural when you've been planning a wedding for a year and when your fiance is on the other side of the country. Writing about the wedding, surprisingly enough, has kept me sane.
There are a lot of things I haven't written about—I just didn't have time and/or I forgot about it, so if you want me to talk about something specific, let me know! There are three things I can think of that I specifically didn't write about, but I will after the honeymoon!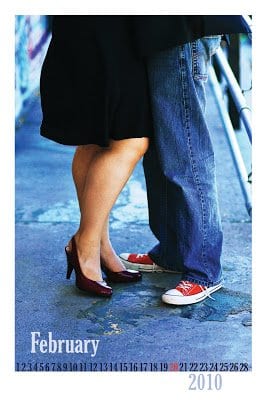 The wedding is now officially in less than a week and I can't wait to marry the love of my life. There are only a few things left on my to-do list (e.g. get the marriage license and make programs), so aside from packing, the majority of this coming week will be all about relaxing and primping (I have a few spa services scheduled!).
Wow. The home stretch is finally here!
P.S. Happy Valentine's Day! I hope you're able to spend it with someone/people you love!