*This was supposed to post yesterday. Silly me*
Happy first day of spring!
It's been gorgeous out here in Georgia and I took advantage of the non-humid weather and took Bella out for a walk yesterday. When we got back home I noticed a pop of color in our front yard. One of our trees is in bloom! I have no idea what type of tree (flower?) this is, but I love it so much I took some photos.
I'm sure the two at the bottom are technically photographically wrong—I'm guessing something about them not being in focus and the sun washing them out isn't "correct"— but I still really like them and had to share.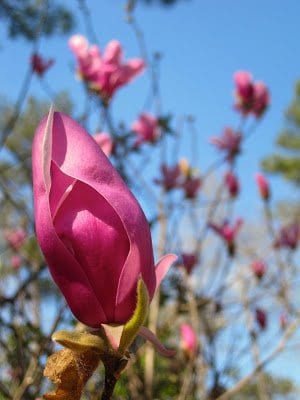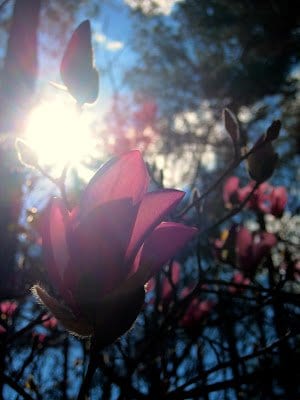 If the weather is nice this weekend we're going to attempt to plant a garden and revamp our front yard with pretty flowers! Happy Spring 🙂