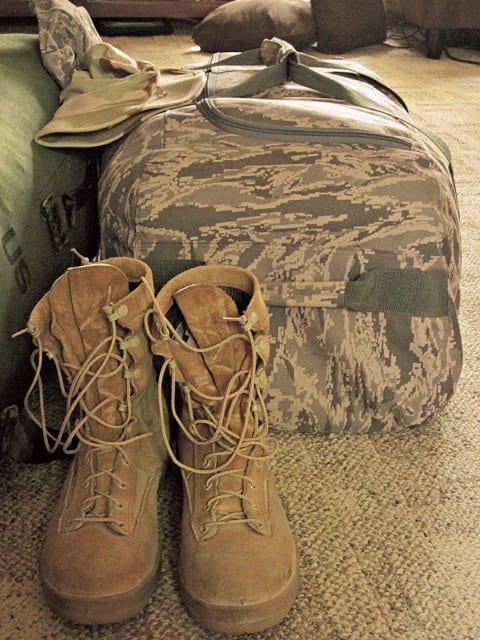 All his bags were packed; he was ready to go. He stood right there, beside my door; afraid to wake me up to say goodbye. So he kissed me and and I smiled at him, and I told him that I'd wait for him. We held each other like we'd never let go. 'Cause he was leaving on a jet plane, not sure when he'll be back again. Oh baby, I hate to let you go.
On Thursday while Kenny was packing he played "Leaving on a Jet Plane" not once or twice, but five times—all by different artists, and on repeat. It's kinda been engraved in my mind since then…
I just wrote a long post about yesterday and what it was like saying by to my love, but for now it'll sit in my "draft" folder. Maybe I'll post it later, but I'm not ready to share it with the world quite yet.
I've already been overwhelmed—in a really good way—with support from friends, family, and even blog and Twitter friends I've never met. Thank you all so much for your kind thoughts, they're helping me get through this one day at a time.
This is our second deployment, but it's my first as a wife, and it's a whole different ball game now. My eyes are burning from how much I've cried, but I'm allowing myself this weekend to mope, cry, and feel sorry for myself and then it's back to moving on with my life.
But today, today I'll stay in my pajamas, watch chick flicks, finish eating the large pizza I scarfed down yesterday, and start counting down the days.
Here are a couple pictures I was going to share with the original post:
Kenny's sad face breaks my heart. This is him saying by to Bella for the first time. (I say the first time, because the military decided to delay the show time by eight hours just as we were on the way to base. That may be a story for another day.)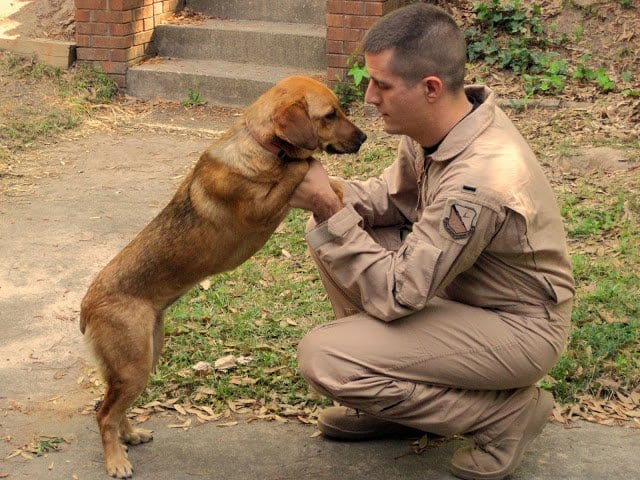 And here he is saying bye for the second time.