I don't know if I would call this a trend, but it seems like the second an engagement ring goes on a gal's finger, they stop cutting their hair in an attempt to have long flowing locks for the wedding. I, too, was subject to growing out my hair for the wedding, and while I loved having long hair, it was time for a change.
Two days ago I made a spur-of-the-moment decision to call a random salon and book an appointment. Luckily, they had one available for the very next morning, which left me little time to back out of it.
I went to the salon with NO idea of what I wanted, except that I wanted it shorter. Here's a classic "before" picture I snapped in my car before heading into the salon:
Notice how long my hair is – I couldn't even get it all in the frame of the picture!
…And here it is after the CHOP!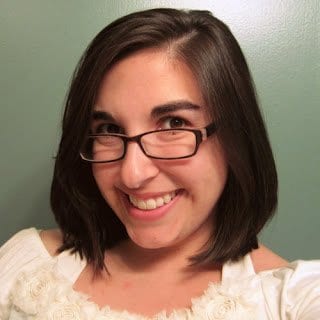 Sorry for the narcissism of posting pictures of myself, but I haven't cut my hair in years. YEARS! I was worried about what Kenny would think. (Ha! Here I am, 26 years old, married, and still worried about what a boy would think about me!) But he LOVED it and actually said that I should go a little shorter next time.
Did you do—or are you planning on doing—anything drastic after your wedding?