One of the joys of blogging is meeting other bloggers in real life. And who knew that moving to some small, middle-Georgian town would allow me to meet another blogger.
Lindsay (formally of Laugh Along the Way and currently Lindsay Gray Photography) isn't just another blogger; she's my friend, fellow military wife, and an up-and-coming photographer.
Before the wedding, she and I talked about doing some "trash the dress" photos once I got back to Georgia. And wouldn't you know it, last week we found out that the peach orchards here are in bloom with vibrant blossoms, but the catch is that they're only in bloom for a few days.
Well, tickle us pink! Last Thursday afternoon we decided to head out to the orchard early the next morning. So on Friday morning—before the sun rose—I got dolled up in my wedding gown and we set out for a photo shoot.
Here's what happens when a city girl trashes her dress in the middle of Peach country!
The light, scenery, and crisp Georgia air was absolutely perfect.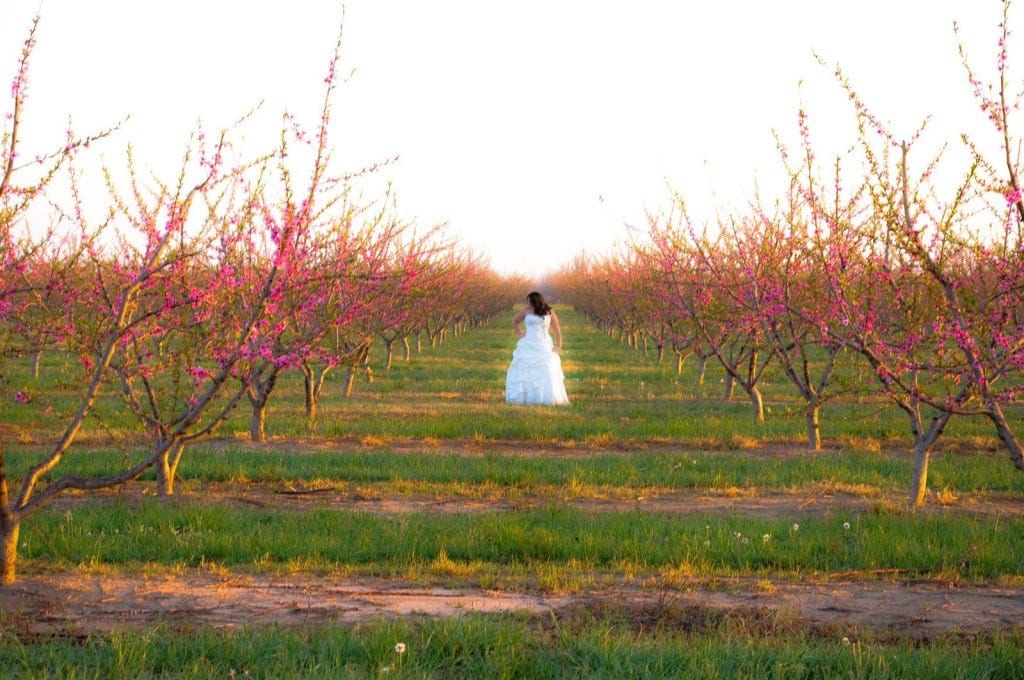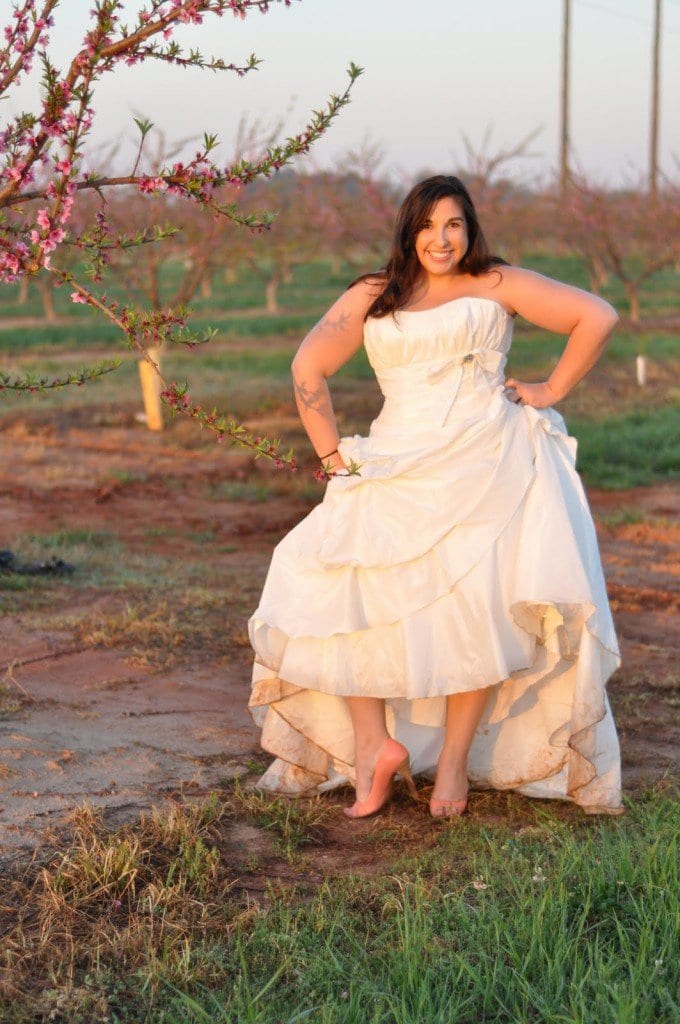 Sittin' pretty on top of a hill 🙂

On our way to the peach orchard we noticed an old barn/house/workshop on the side of the road, so as we were driving back home we stopped to take some photos. The old Ford was so rustic and perfect for this country shoot. I LOVE these pictures!!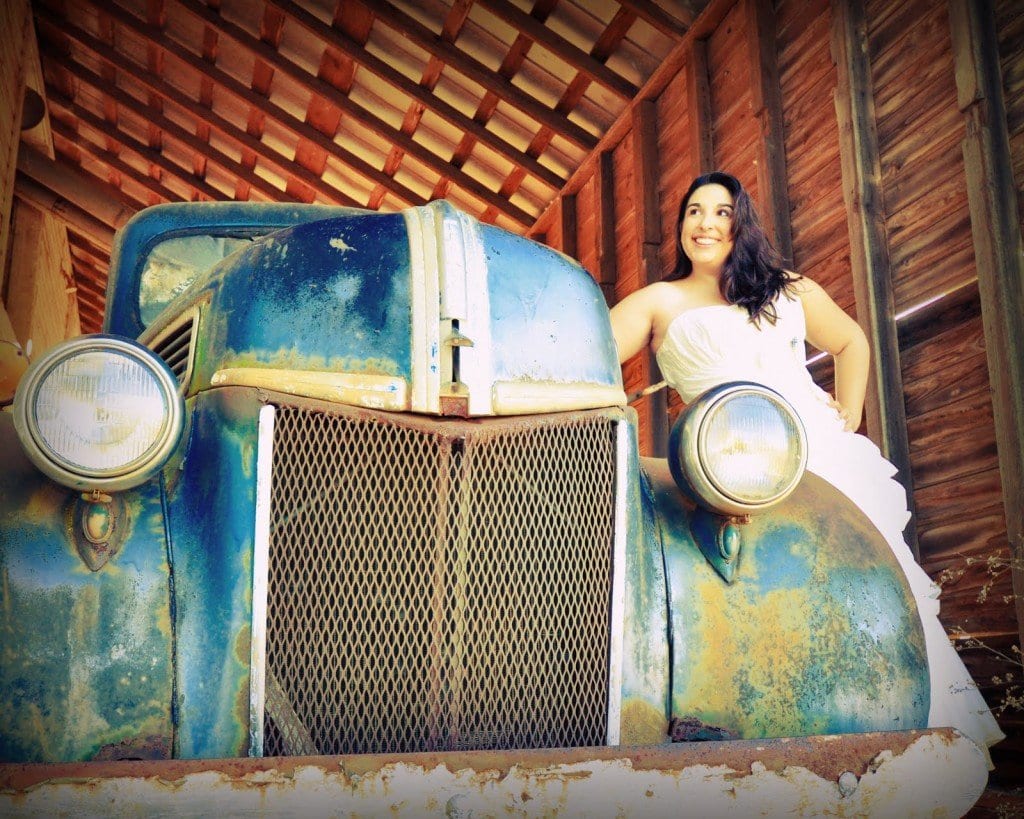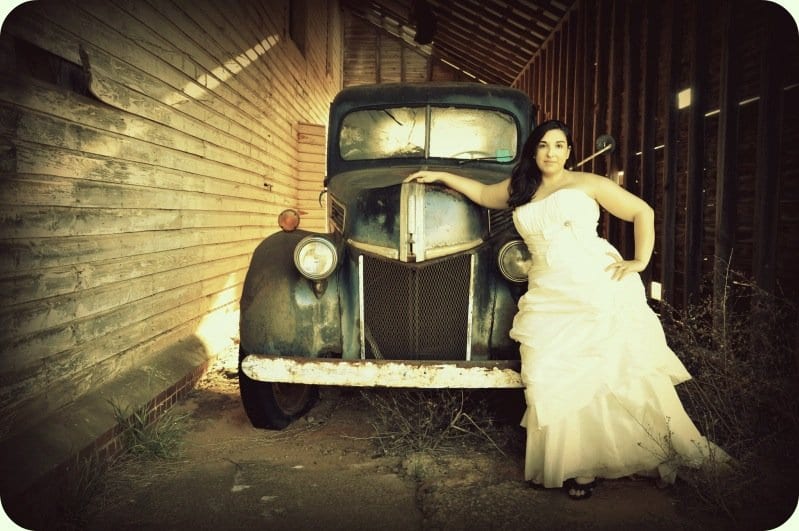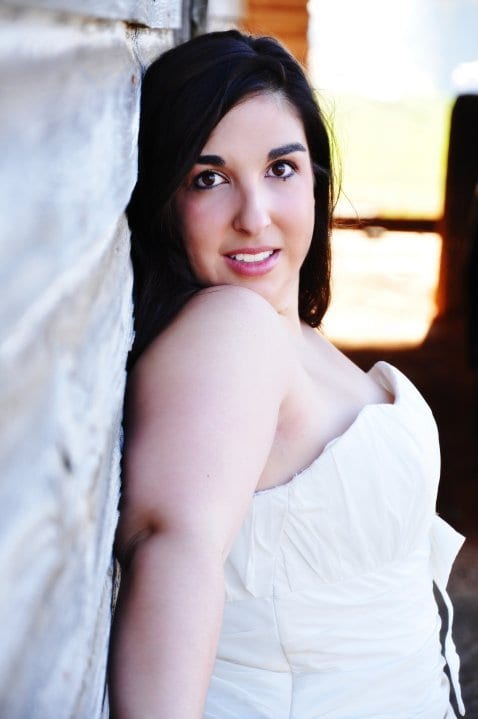 *All photos courtesy of
Lindsay Gray Photography
*
This shoot was beyond fun. I felt like a model and even though the bottom of my gown is now covered in a lovely shade of red, thanks to the Georgia red dirt, I had a blast and can't wait to do this all over again. Oh yes, in a couple weeks—before my husband deploys—we're going to take some photos together! You didn't think I'd leave him completely out of the fun, did you? Stay tuned for more 🙂