I'm exhausted, so I'll try making a long story, short.
You know how they say "everything that can go wrong during a deployment, will"? Well I'm in the midst of dealing with that situation right now. Yesterday morning I took the first flight out of Georgia and came back to New Mexico, because my 96-year-old great aunt (Tia) who is like a grandmother, is on her last breath. And I was only able to tell my husband all about this via an email I sent just before I left.
She started taking a turn for the worse on Saturday and with cousins spread out across the country, the family here waited as long as they thought possible before they called people home. Yesterday, my cousin and I flew in, the day before another cousin flew in, and we're expecting more to fly in today.
Tia—bless her heart—is still alive at this very moment, but hasn't had a single thing to eat or drink since Saturday. The hospice nurses said she wouldn't survive 24 hours (on Saturday), but here she is still breathing. At this point we're all waiting for her to pass peacefully—and the way she was breathing yesterday would've had you holding your breath.
I have to fly back on Friday (because a certain someone is coming home…and I'll fill you in on that exciting time-crunch later!), so I will miss the funeral, but being with my family now and with Tia now is what matters. My husband is amazing and even offered to fly to New Mexico once he lands, but I told him that won't be necessary. I really think funerals and the time leading up and after them are to help the rest of the family mourn, and since I think that's the case, I'm happy to be here now.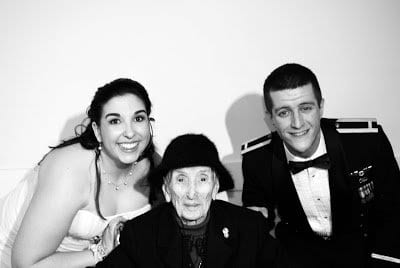 Anyway, I just wanted to explain why posts will be a little lighter this week! And thank you all for reading Kenny's article—I got an email from the editor that his post is the number-one most visited article on the site. She said it's strange since the comments are low (hint, hint!), but that's been the most-read article since the site launched a couple years ago!