When my friend Kathryn (from Singing Through the Rain) asked if I would mind taking pictures of her son's first birthday I immediately jumped at the opportunity. As many of you may know, I'm still a newbie at this photography hobby, so I love any chance to practice.
Kathryn asked if we could do a family session separate from Adam's actual birthday party, so we came up with a few ideas, set a date, and got our supplies in order.
Obviously, photographing babies is different than shooting food, but I don't think I was prepared for just how much Adam likes to move. I was disappointed that several of my shots were blurry, but I'm telling myself it's just showing how active he is at this time in his life. Well that, and I'm still practicing!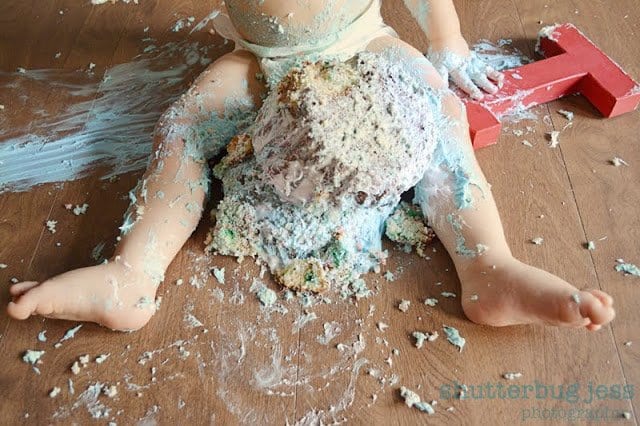 For what it's worth, I think this is my favorite from the whole bunch!
Happy birthday, Adam!