Last month I shared a photo session I did for Adam's first birthday with his family, but I wanted to elaborate on one picture in particular.
I wanted to share these photos with you, because I'm excited about what I did with Photoshop Elements. I'm clearly still learning and I'm sure this is pretty elementary stuff, but I had fun tweaking these.
Before: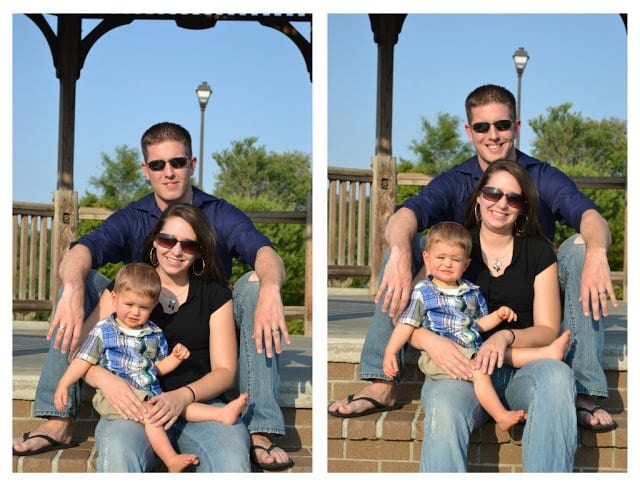 On the left, Kathryn's smile looked great—comfortable and relaxed—and Adam had a hint of a smile and was somewhat looking at the camera! Jon, however, had a great smile in the right photo. I was stuck and didn't know what to do. Instead of giving up, I played around with both pictures for a little bit and figured out how to incorporate both photos.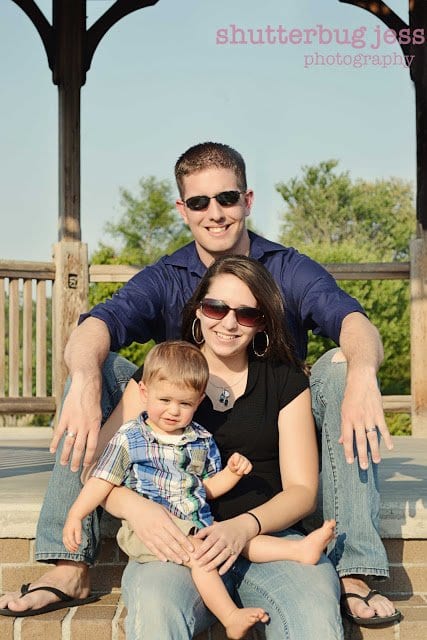 I obviously cropped the one on the left for this collage (and for some reason it looks ridiculously pale and washed out compared to the photo above (BOOOO!), but just look at the smiles!
And viola! I made it work! Unfortunately, I can't tell you what I did—not because I don't want to, but because I don't exactly remember. I'm sure there are plenty of tutorials out there, but I've been learning Elements by using different functions to see how they work, and this ended up working!
So what do you think?!