My husband and I have been on the road the past two weekends, which brings me to one of my biggest pet peeves.
I get extremely frustrated when drivers are apparently oblivious to road signs—that usually start a mile in advance—telling them to merge over because a lane is closed up ahead. To help explain, I have a photo.
Exhibit A: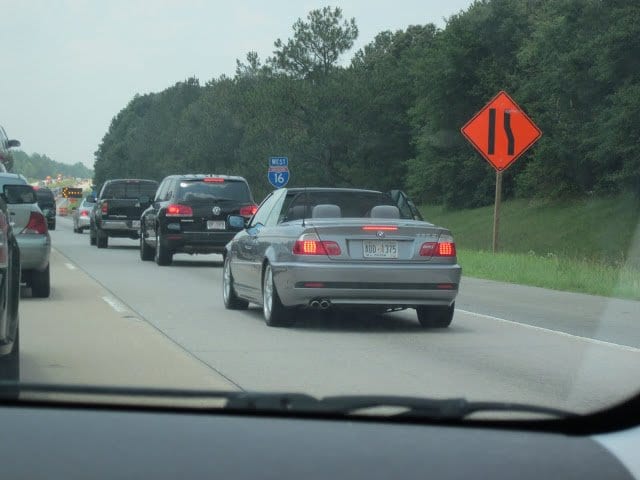 I completely understand that sometimes road construction sneaks up on you (it's definitely happened to me before, so I'm in no way exempt), but it irks me to no end when cars just zoom past a loooooong line of other cars and then nudge their way in, sometimes without even a thank you wave.
I not-so-secretly cheer loudly when cars in the patient lane band together and don't let the cheaters in. You know you do, too! If you're starting to think I'm some heartless driver with road rage, don't worry; I have no problem if a driver makes eye contact with me and politely asks (i.e. waves) to squeeze in. But when it's just expected? Ha. I don't think so.
What are some of your driving-related pet peeves?