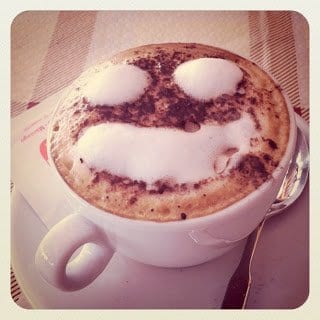 Smile. Today is going to be a good day.
We are moving into our house today and we found out yesterday that ALL of our stuff is here, so it's being delivered!
The only downside of moving out of our cushy hotel room on base is that from this point on, we won't have Internet. We have to wait for it to be installed and turned on…and Italians like to take things very, very slow.
But I'm not going to think about sad things right now, because it's moving day!! I can spend the time I would've spent online making this house into our new home!
Ciao 🙂
(Don't worry, Souperfly Soup Day is still on—I'll find me some interwebs to post the link-up, so start cooking your soup!)