Memories, Dreams, and Reflections
I know I just shared the top posts from 2011, but I saw this link-up and couldn't resist. Ashley Sisk came up with this "Memories, Dreams, and Reflections: 2011" and I had a fun time going through pictures from this past year to fill her prompts!
Classic camera phone after I got my hair did. Those are also my new Warby Parker (Zagg) specs.
I Love You
picture of your husband, boyfriend, children, pets, etc.

I absolutely love this man, especially when he wears that jacket and has a little scruff going on. It's kinda funny since I caught him drinking beer—he's a wine guy, the beer was just part of the occasion.
Still Laughing
a moment you're still laughing about now…tell us a story.

I mean, really? Who twists their ankle while walking their dog at the airport minutes before moving to another country?
Winter Wonderland
a picture that reflects Winter.

The closest thing we've had to a winter wonderland was some ridiculously heavy fog out here.
Birthday
share a birthday picture (your own or someone you love).

We spent my 27th birthday in Pine Mountain, Georgia, at Callaway Gardens. My lovely friend (Natalie from Oven Love) had these delicious cupcakes waiting for me when we got home!
Friends
a picture with friends

I Was Inspired…
could be a picture of your inspiration (person or thing), or inspired by…
I really hope she doesn't mind (especially since I grabbed this photo from her FB profile), but I'm constantly inspired by my sister-in-law! Take this headboard she made, for example; I just love it and want to try making one of my own. Actually, I think she should sell them, because the other one she made is just as cool as this one!
Spring Fever
a picture that reflects Spring.
My husband spent two months in Arizona during spring, and I went out to join him for a couple weeks.
Travel or Vacation
a picture taken on vacation or on a recent travel experience…even if it was only a few miles away.
Summer Days
a picture that reflects Summer.

Nothing says "summer" like a play date by the pool. If you click that link be prepared for an overload of cuteness. Don't say I didn't warn you 🙂
A Day In My Life
a picture of a typical day in your life.
(Almost) Every Monday I go to my town's market to stock up on veggies
All Smiles
a picture that makes you smile or of smiling faces.

It's funny that I picked this picture, because even though these are genuine smiles, we were saying "cheese" through tears. Looking back on it makes me smile now, though. I miss my friends from home and from my second home in Georgia.
Autumn Harvest
a picture that reflects Autumn/Fall.
Nothing says "autumn harvest" to me like an apple pie.
Family or Home
a picture of your family or a picture that represents family/home for you.

This is from our trip to New Mexico back in September. I still need to edit the pictures from that trip. No matter where I travel and no matter where I live, "home" will always be New Mexico.
Celebrate!
a picture that reflects a celebration.

Homecomings are one of my favorite things to celebrate. So happy I was there for this moment.
Let's Do It Again…
a picture of something you'd like to do again soon.

I'm drooling just thinking about eating this again…someday. I can have all the chile in the world out here, but it won't ever taste as good as it does from my favorite restaurant.
I Miss You
a picture of someone or something you really miss.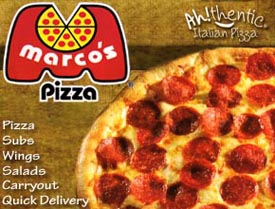 (I'm cheating and blatantly copied this photo from their website) Even though I have access to delicious Italian pizza steps from my house, I sometimes REALLY miss American pizza. Specifically, I miss Marco's pizza.
Beautiful
a picture of someone or something you find beautiful.
When I opened the window of our Venice hotel room, this is what greeted me. I literally gasped when I saw the view. I can't get over how beautiful it is out here.
Dress Up
this might be a picture from Halloween or not…but someone who is all dressed up!
My husband's squadron's holiday party. Is it sad that the best photo we have of us from the past several months is from an iPhone?
Macro
share your favorite macro or close-up image.

I took this picture of pines (from a pine tree) at the very beginning of last year. I forgot how much I love still photography. So glad I found this picture again!
Holidays
a picture from the Holiday of your choice.
I almost forgot about these, but now that I see them again, I remember how delicious they were. I made these Sopaipilla Cheesecake Bars for Cinco de Mayo!
My Favorite
share your favorite picture or memory from 2011.
I'm sure I could edit this, but I don't really want to—when we flew over the Alps on our way to Italy I felt like I could finally breathe. For nine months we were stressed and constantly wondered if our move to Italy would be pulled out from underneath us. Knowing that we were minutes away from landing was a wonderful feeling.
Don't Ever Change
something you love about yourself, someone, or something that you never want to change.

Heh. This is a pretty typical face my husband make with all of the pictures I take. I love us.
Just Because…So There!
(share any picture(s) that you really want to share, but doesn't fit in any other category)
A picture from home (New Mexico) the last time we were there.
Hopes and Dreams
share what you hope to come or dream for 2012. Feel free to share an image of your choice.
(I planned on publishing this at 12:01 am on January 1, but this particular prompt held me back, I couldn't think of a picture to post. Then I realized I don't need to post a picture since nothing has happened yet. Basically, this makes me excited for all the opportunities, adventures, and moments to come this year!)