Replacing Backgrounds in Photoshop
There is SO much you can do in Photoshop that I'm usually overwhelmed most of the time, especially because a lot of the "fun stuff" seems time consuming. I usually run the same edits on all of my photos (adjust the white balance, warm them up, and sometimes I'll run an action on them), but honestly I don't have that much patience to sit and edit pictures all day long, which is why my travel posts are taking me forever to publish.
This morning I was catching up on blogs posted overnight and came across this tutorial from Pugly Pixel on how change backgrounds in photos. I've always wondered how to do that, but it seemed completely out of my league. It turns out it's ridiculously easy! Her tutorials are simple, straightforward, and provides a step-by-step guide on how to do things.
I couldn't wait to try it out, so I went back to the home tour photos since I knew there were some pictures with a white background, and in a matter of minutes this is what I created: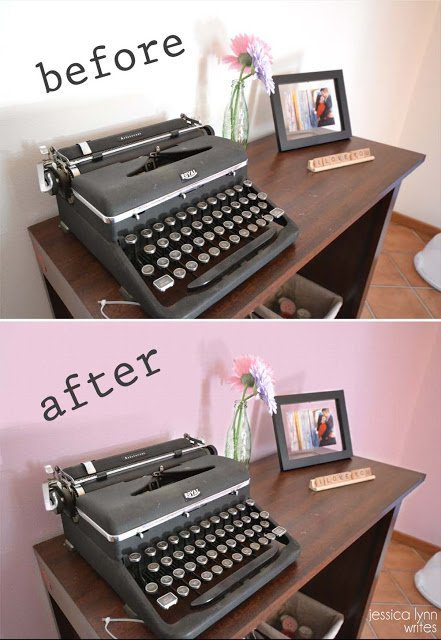 Fun, right?! Definitely check out Pugly Pixel if you're looking for easy-to-understand Photoshop tutorials! I don't know when I'll ever need to change the background on a photo, but at least I know it's actually a possibility and really, really easy.
Happy Friday Eve 🙂