An Anniversary and a Song
Today my husband and I are celebrating our 28-month anniversary (that's two years and four months in case you don't feel like doing the math). Yup, we're still that hopelessly in love couple that remembers the day we married each other every month.
I got the tradition from my parents—every month, on the morning of their wedding date, it's a game to to see who comes up with the number of months they've been married. Today they're celebrating 384 months of marriage (32 years). I do believe three hundred eighty four months is something very worthy of a celebration!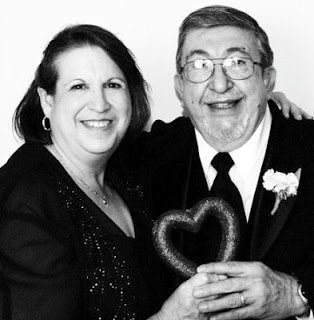 "Their song," Unchained Melody, came on the radio the other day and I started thinking about how great it must be to have had that special connection for more than three decades. Back in the day my parents would call the radio station and request Unchained Melody for the other person—they'd get a kick out of hearing it on the air. Even today they will call each other and put the speaker up to the stereo if they hear it playing. Unchained Melody is my mom's ringtone for my dad. I love how one song can connect two people, and even give fond memories for those around them.
My husband and I claimed Come Away With Me by Norah Jones as "our song" long before we got married. It was the song we first danced to as husband and wife and the song that still gives me goosebumps whenever I hear it. My husband has been known to stop whatever he's doing and ask me to dance—no matter the place—when it comes on. It's "our song."
I'm thankful I grew up with my parents as my example for marriage. While I'm sad I won't be there to celebrate with them, I know they're going to spend their anniversary in very good company. Happy anniversary, Mama and Papa!
Do you have a song you share with your special someone?
What's "your song"?