A Few of my Favorite Things…For You!
Because it's Thursday and because it's been ridiculously gloomy over here lately—buckets of rain just keep pouring down from the sky—I want to give something to you. Well, one of you, at least!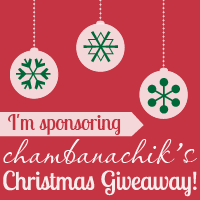 Erika over at Chambanachik has so much Christmas spirit that she wrangled up dozens of bloggers and shop owners and is hosting 24 days of Christmas giveaways. Twenty-four days of AWESOME!
Today's spectacular giveaway is coming all the way from rainy Italy. When I move back to America we'll be buying the products below in bulk, because we use them all. the. time. I drove out to the olive mill where these all came from (minus the pasta) and picked them out especially for this giveaway (and they're conveniently hidden away so I don't accidently use them).
That pesto you see there in the front? Oh my word, it's delicious. It may look little, but trust me when I say great things come in tiny packages! I've had a lot of pesto out here, but that's my absolute favorite. The olive oils next to it are just simply delicious. The lemon is fantastic on fish, the basil is great drizzled on pizza and salads, and don't even get me started on the peperoncino—it's my absolute favorite; it takes any dish to a whole other level by adding a touch of heat and a whole lot of flavor. YUM! The pasta is another favorite of mine. The shape grabs hold of whatever sauce you use and then the sauce gets stuck inside the little tube, so you always have a flavorful bite. Plus, they're colorful and fun to eat!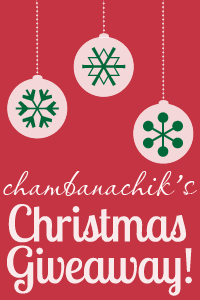 So what do you think? Not too shabby for a random Thursday giveaway, eh? To enter, click on over to Chambanachik and follow her simple prompts. Easy peasy! Oh! And while you're there (after you enter to win the goodies above, of course) check out the other giveaways from the past few days—there are some pretty fantastic things up for grabs!