You guys, I don't know if you've heard, but it's NOVEMBER! Months ago, when the deployment started, I was anxious about October, because my planner was completely empty. Empty calendars during deployments are not good. Luckily, the month flew by just like the others!
In October I…
ate Japanese food twice.
spent a day in Venice.
Summing up October in photos: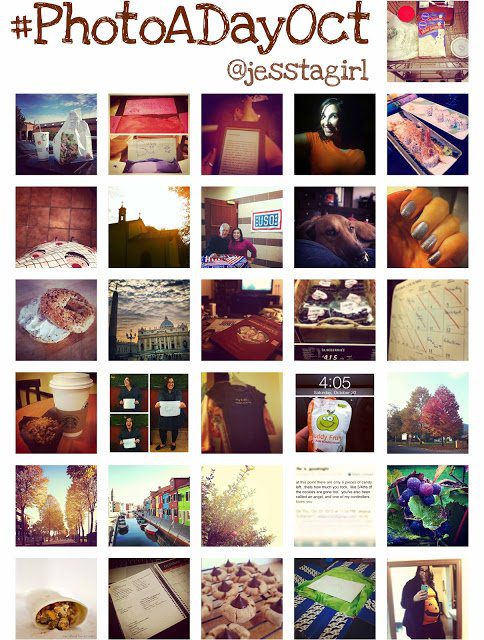 Photo descriptions and larger versions of each picture are on the JLW Facebook page, so head on over and "like" your favorite!
I'm on a roll with this project! I can't believe I've kept it up this long. If you're interested, here are the prompts for this month:
What are you looking forward to this month?!