Whew! December is already getting away with me. I had every intention of posting this a few days ago, but I realized I was missing some photos—whoops! Luckily, I'm making up my own rules as far as this project goes, so I didn't mind taking some of the pictures out of order. Ya gotta do whatcha gotta do!
I'm extremely excited November is over and done with, because that means I'm one month closer to seeing my husband again. (I know, you've been hearing that same line for the past five months, but every month brings me that much closer to him!) Not only that, but I'll be spending most of December in America!! I'm actually starting my 20+ hour travel day tomorrow morning. This past week I've had a cold, so I'm really hoping I'll feel okay on the plane(s).
Enough rambling…here's a quick snapshot of November! And, as always, photo descriptions and larger versions of each picture are on the JLW Facebook page, so head on over and "like" your favorite!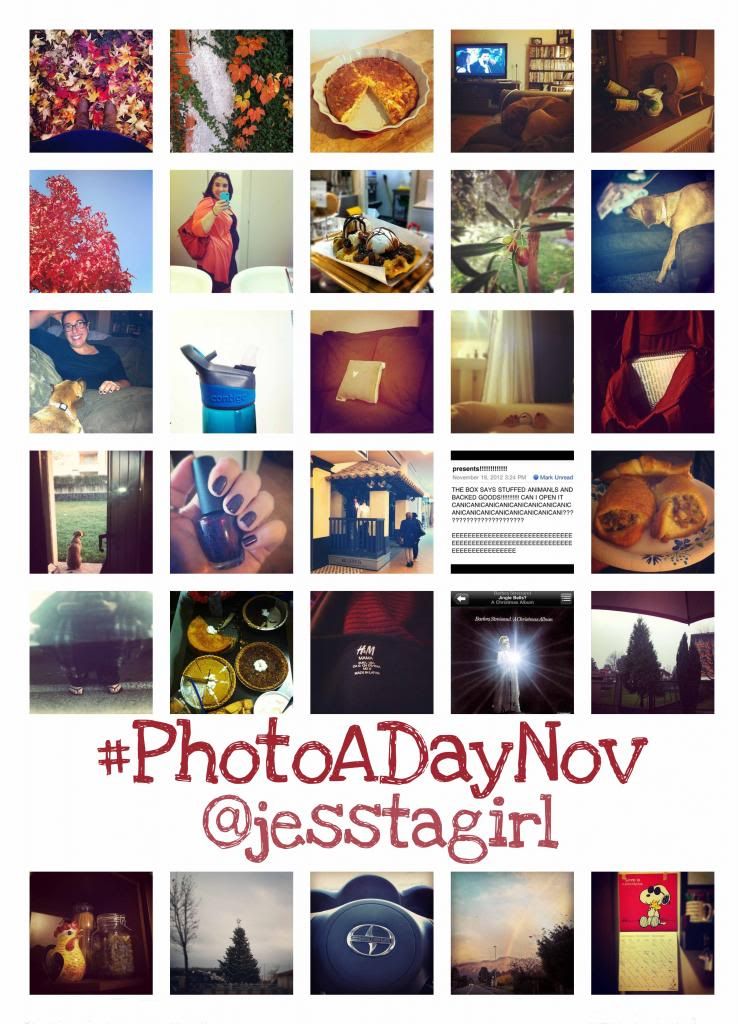 And here are December's prompts:
One more thing before I sign off and try to get some sleep before my 4:30 am wake-up call…don't forget to enter to win some yummy Italian goodies over on Chambanchik!
You have a little more than 24 hours to enter!
Ciao, ciao 🙂