Spontaneous Five for Friday
It's been a little while since I've done a Five for Friday post, but today seemed like a good day for one!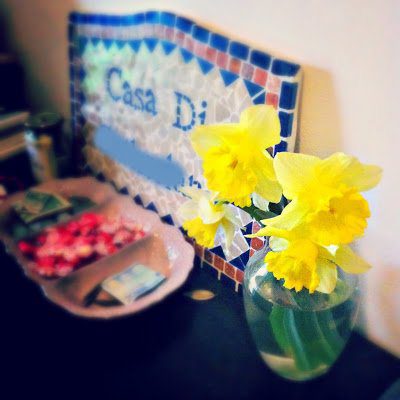 You made me take a nap when you got home, because you could tell I was exhausted.
When I woke up from said nap, I was looking at a vase full of beautiful daffodils that you picked from outside while I was sleeping. Such a joy to see!
You take over diaper duty when you get home from work; it's much appreciated.
When I told you I accidentally deleted the birth story I've been working on you immediately offered to help me rewrite it.
We got to snuggle this morning and go back to sleep for a little bit. That was awesome.
p.s. i love you