Several weeks ago I asked for your questions about whatever you wanted. I figured once I had the baby I wouldn't have time to write new blog posts, so I've had this one brewing in the shadows for a little bit, adding to it whenever I got a new question. I'm thrilled with the results and hope you can get to know me a little bit more through these answers.
Question: How did you manage to have a baby shower while living abroad? We live
in the states, not near family and are finding it far too difficult to
do one. (From Anonymous)
Answer: I was luckily and flew home at the beginning of my third trimester, so my family threw one for me while I was there. My friends here in Italy also gave me one when I came back a few weeks later. If you register somewhere, I suggest Amazon—they were great for us! At my shower in America the invite requested guests bring only small items/cards and if they had something bigger they wanted to give, they asked them to send it to our home. That plan worked out really well so I didn't have to cram everything in my suitcase. I've also heard about virtual baby showers where they show you the gifts and then mail it to you after. It would absolutely suck not to be there for the party, but it'd be one way to see your family and friends and they'd still be showering your baby with lots of love and all the essentials you guys need.
Question: Will family be traveling to see you for the birth? (From Anonymous)
Answer: Since babies are so unpredictable, we didn't know when my mom should fly out here. I would've loved to have her here for the birth, but we decided it'd be best if she waited a couple weeks before coming out. She bought her ticket a few months before her birth, planning on being here two weeks after my due date, which ended up being when Julia was one week old. She stayed here for about two weeks and was a lifesaver, helping us out during those exhausting days and nights. My husband went back to work while she was here, so I didn't have to be alone right away!
Answer: Julia Grace! Here's how we came up with her name.
Question

:

In an ideal world, how many kids would you want? (From Katie at Life in the 505)
Answer: In my ideal world: two, one for each hip/hand. I'd love a boy and a girl about two years apart. Ideally I'd like the first child to be potty trained or in training when I'm pregnant again. Now in my husband's ideal world: he wants three girls. He's wanted three girls since the day I met him and hasn't let up since! I told him we could talk about having a third once he's out of the military. With him being gone as often as he is, I don't think I could handle more than two on my own. (I know I could; I just don't know if I want to.) I have several friends with more than two kids and I'm in awe of them—they're super moms!
Question: Will your baby get Italian citizenship? (From Meghan at Neither Here nor There)

Answer: Unfortunately, no. Italian law states that either the mother or father has to be an Italian citizen in order for the baby to receive citizenship. With that said, if she wants to, she can apply to be an Italian citizen once she turns 18, but she'd have to serve two years in their military. We did receive an Italian certificate of birth (their version of a birth certificate), and she can always say that she was born in Italy, so that's pretty awesome!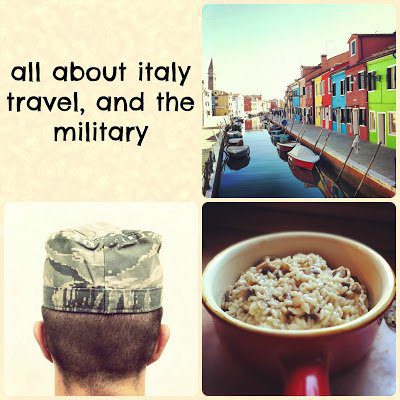 Question: Favorite Italian recipe you have learned since being in Italy, if any? (From Jenna at Shallow Roots Living)
Answer: I learned how to make risotto a few months after we got here and even though it was time consuming, it was DELICIOUS! I only made it once, though; I'm honestly a little afraid it won't turn out that well again and I don't want to be disappointed.
Question: Best and worst part about living overseas? (From Jenna at Shallow Roots Living and Elisabeth at The Elisabeth Chronicles)
Answer: The best part: the traveling. I've always had the travel bug, so being able to experience new countries, cities, and towns with my husband is unforgettable and my favorite thing about living out here. I also love the sense of community this base has and the friends I've made. The worst part(s): Italy is an absolutely wonderful place to visit, but the country is several decades behind and it's very apparent in every-day life. Their "domani" (tomorrow) attitude is hard to adjust to. I wrote this guest post last year about their version of a siesta and it's still one of the hardest things to get used to out here; it's great in theory, but it's not my cup of tea. Also, as much as I love Italian food, I really miss restaurants that are open during convenient hours and serve more than just pizza and pasta; I really miss having a variety of options.
Question: What is your favorite place in Italy? (From Sue at S+A Baby)
Answer: I almost hate sharing my favorite places in Italy, because they're the two places I haven't blogged about yet. The Amalfi Coast has been my absolutely favorite so far. My husband and I went there last May and I took so many photos that I'm just overwhelmed by all of them. I loved everything about that area and would love to go back again. My second favorite place is Burano, an island off of Venice (there's a small picture of it in the graphic above). They're both just gorgeous, and I think when people hear "Italy" their mind conjures up an image that looks like the Amalfi Coast or Burano—vibrant, colorful homes on the water. Those two places have been on my "to-blog list" for almost a year.
Question: What do you think is the aspect of life in Italy you will miss most when you move? (From Bailey at the Hemborg Wife)
Answer: I'll absolutely miss two things: the food and the traveling. Let me be the first one to admit that some days I really wish I could have something other than Italian food, but gosh darnit, they know how to make delicious dishes here! I've developed favorite meals that I won't be able to recreate or get when we move back to America. I'll also miss the traveling. The fact that we can drive to another country in about an hour still blows my mind. I love experiencing new places and seeing different cultures, so I'll really miss that.
Question: Where else would you like to be stationed? (From Chantal at Scattered Seashells)
Answer:
Our first choice for a base would absolutely be Kirtland in
Albuquerque, New Mexico, but the chances of my husband finding a
position there is slim to none because of his career field. With that
said, our second and third choices would be Luke in Arizona, or
any place in Colorado, because they're close to home and we like both
states. Maybe one day we'll make it back to the southwest.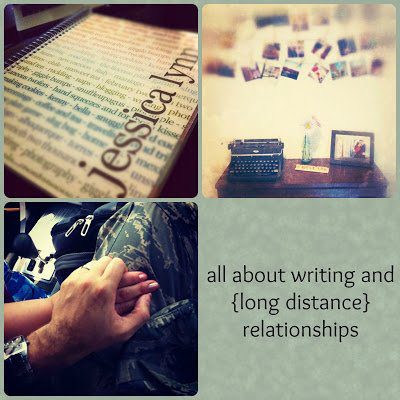 Question: What is your favorite cookbook or recipe website? (From Jenna at Shallow Roots Living)
Answer: As far as real cookbooks go, my husband and I use them pretty often. These are the ones we like:
For websites, you must check these out:
Question: I think you were doing some freelance work a while back. Are
you still doing that? Will you be a full time stay at home mom when the
baby comes? Just curious 🙂
(From Katie at Life in the 505)
Answer: Since I moved to Italy I haven't been working for pay. The SOFA agreement for spouses to live here makes it clear that we can't make money unless we work on base (jobs are extremely limited, not in my field, and priority goes to Italian citizens). As far as working now that I have the baby, I don't know. We're moving back to America, so I'll have the opportunity to work again, which is making me think about freelancing again. With my husband being in the military and having such an unpredictable schedule, I'd hate to not be there for her, especially when he's away, so I don't see myself getting a job out of the house unless it's further down the line.
Question: Have you ever printed a blog book, or plan to? Just curious as to what you plan to do with it all. (From Katy at Raising Up Girls)
Answer: I haven't. I've thought about making one, but then I get overwhelmed. I've been blogging for eight years, so it would be a pretty gigantic book! I did make a Five for Friday book as a first anniversary gift for my husband. And (in true procrastination) I've been working on the second and third editions; I just haven't finished them.
Question: My husband and I have been talking lately about the possibility of him doing
work for Doctors Without Borders for a year in the near future. When we
got married, I never expected to be long distance for anything longer
than a month or so, but I know giving back & making a difference in
the world is really important to him, and I fully support his dream.
We've lived together for years now, and I'd love to hear any advice you
have about how to prepare for such a long time apart, both
relationship-wise, and for me. We're likely moving to a new city in the
next year or two, and so I want to make sure I have a good support
system in place, which will be tough since I work from home & we're
not religious, so no church community or anything. (From Annie at Anni Cee Photographie)
Answer: Preparing for separation can sometimes be the worst part, because you're just waiting for the inevitable to happen. I'd suggest both of you talk openly about your fears and worries with being so far apart and your expectations during that time away from each other. (Do you expect him to call every day, can you send letters/care packages, etc.) Look into the technology options before he leaves. When my husband deploys we figure out the best means of communicating (for example: if he can find wifi he can use a free texting app to text me). If he's handy, make a honey-do list before he leaves of all the things that need fixing and make a list of important information (bank, house, car, etc.), and get power of attorney's for everything just in case something comes up.
As far as support goes, will you know any other wives whose husband's will be out there with your husband? I'd definitely suggest reaching out and getting in touch with them—even if they don't live near you. Find message boards and forums and start meeting other wives in similar situations that way—they'll be the only ones who will truly understand what you're going through. Also, before my husband leaves I like making a list of things I want to do/accomplish while he's away. Do I scratch everything off that list? Nope, but I at least have goals and things to do. Making myself busy is my key to getting through the separation. Find a new class, get creative and make something new, go to that bar/cafe/park/library around the corner. Do whatever you can do to get out of the house!
I think the fact that you're already thinking about the future and how to prepare means you're already on the right track. It's going to suck and you'll have days/hours/minutes where it's horrible, but they'll pass and life will go on; I promise!
Whew! I had a great time answering all of these questions. If there's anything else you want to know, just ask!
*post contains links to my Amazon store.