I've been taking the dog and baby for a walk around our hotel property every morning. It's a sight to see: me wrangling an excited Bella on a leash in one hand and guiding Julia's stroller with the other. Our hotel is in a great location and situated right behind a lake, so it's always pretty peaceful and nice outside.
There aren't any sidewalks here, so we walk pretty close to the edge of the curb on the street, and luckily the humidity isn't too
horrible most mornings. Some days staying in a hotel can bring on some
pretty crazy cabin fever, so I'm happy to begin each day with a morning
stroll.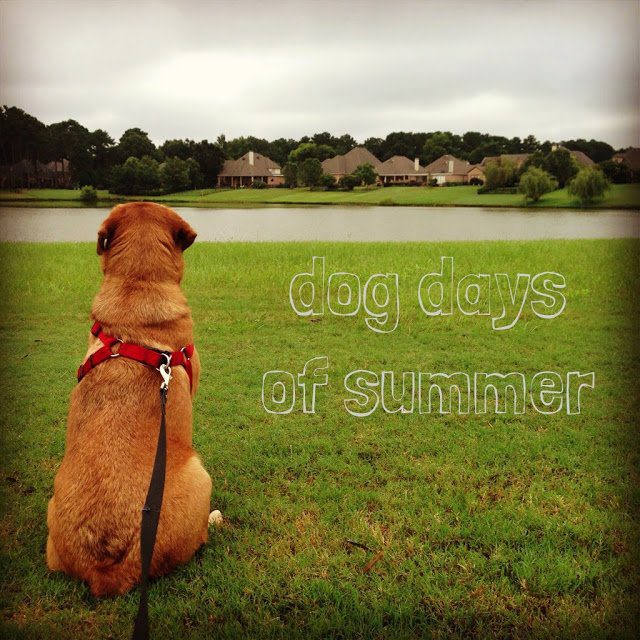 I'm pretty positive Bella would stay outside all day long if we let her.
We take her out a few times every day, but it's not the same as roaming
free in your own backyard. Forty-five more days and she'll have her
huge yard back. Until then, she's kept on a somewhat short leash, but at
least she has a nice view!
Do you kick-start your day with a morning stroll?