Whew! It's been 19 days since we left Italy and we've been going non-stop ever since. Seriously, it's been exhausting. Today's the first day I can just sit and write (in between bouts of holding, changing, and playing with the baby, of course), and I can't tell you how nice and relaxing it feels. Consider this a catch-up post, because a lot's happened in the past three weeks.
We spent 11 nights in Albuquerque where we filled our days hopping between my family, my husband's family, shopping, and getting our fill of New Mexican food (I'm planning on writing about some of my favorite restaurants!). I looooved introducing Julia to her family and friends; being close to family again is my number one excitement for being back in America again. Well, that and Target, if I'm being honest.
During the moments that we could've relaxed, we decided to play tourist in our hometown. Despite both of us being from Albuquerque, we've actually never hung out together in our favorite city, so we went on a couple of dates (with our daughter in tow); we saw a baseball game, went to the museum, and even managed to go out to dinner a couple times.
left to right: a New Mexican sunset; Julia at her first baseball game; a red chile taco burger; a croque madame with green chile.
Left to right: omelet filled with green chile; a red chile smothered burrito; hash browns, cheese, chile, and eggs; fajitas; margarita flight; mariachis. YUM
After our time in New Mexico we took our new car for a spin and went on an 1,800-mile road trip to Alabama. Along the way we played the license plate game (found 36 states), changed more diapers than I can count, stopped to see more family in Texas, and had a delicious taste of New Orleans (basically, I stuffed myself silly with oysters…it was awesome).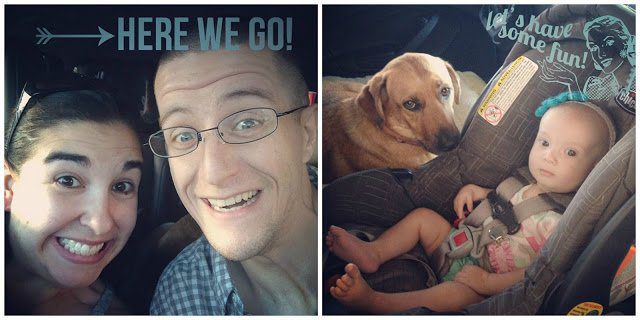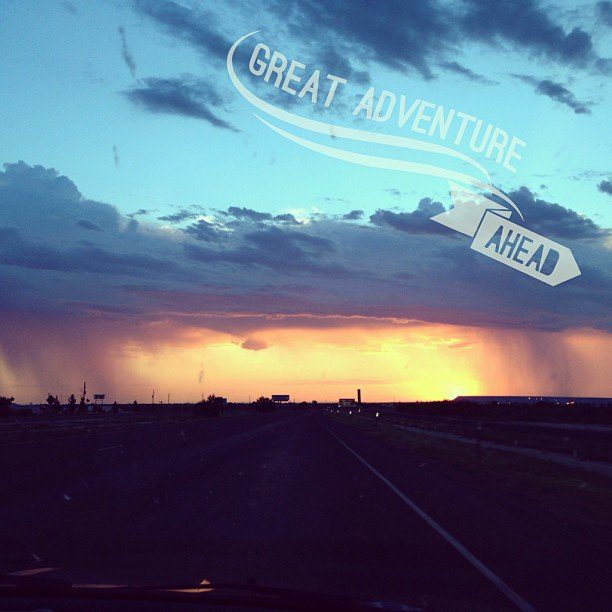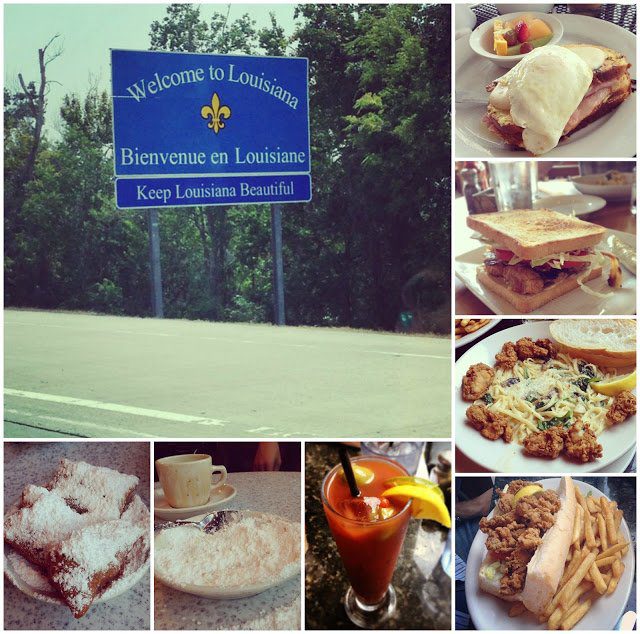 Now we're in Alabama and I'm typing from our hotel room—aka our "home" for the next 55 days—while Julia takes a nap in the bedroom. Since we're basically starting over out here, we've decided to start over with our food intake, so we're attempting to go Paleo. I know we'll slip up every now and again, and there are already a few foods we're still going to eat (I have oatmeal every morning to help with my milk supply, for example), but other than that, we're excited to attempt this new lifestyle.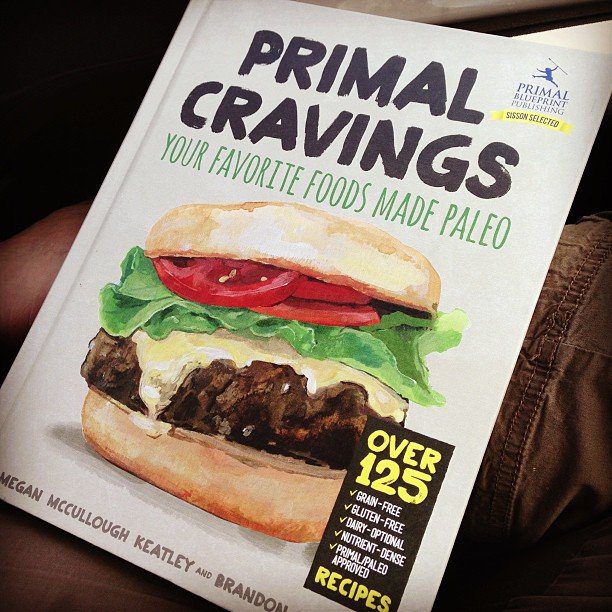 One thing I haven't been doing is reading blogs. My Feedly reader currently has—are you ready for this?—559 unread blogs. OUCH! I'm minutes away from "marking all as read" and as much as that pains me, I think it has to be done. Back when I was still reading blogs, I had these saved to share with you, so even though they're a tad bit old, they're still good reads.
I suppose I could've read blogs on my phone during our road trip, but I decided to open up my Kindle and read some books instead. Here are a few I've read in the past month: True Vines (a tale of hope after loss, and it's set in Italy!); Dan Brown's latest, Inferno (just as good as the others, of course), and Gone Girl (still not sure how I feel about it). Have you read those?
Good Eats:
These summer slow cooker recipes will come in handy once we get our crock pot back. And, on that note, I also can't wait to get our dutch oven back to make this no-knead bread—looks delicious!
I've been in the mood for chicken lately and this caprese style looks mighty tasty, as does this smothered chicken idea. And as for dessert? Sign me up for this paleo peach cobbler; it's a good thing I'm moving to the Peach State soon! Oh! I'm also loving this round-up of 50 Meal-For-One Tips and Ideas.
Getting Crafty:
Oh, man! I can't wait to make this secret cottage for Julia when she gets older. Seriously, how cute is that? This DIY pacifier tutorial looks simple enough that it makes me really want to learn how to sew. Need a rainy-day project? Here are 20, one-afternoon craft ideas. Also, this pinterest project looks mighty similar to my iPhonography wall project I did in our Italian house.
Good Reads:
If you're a blogger you must, must read this post; I nodded along with just about every point.
This is from a few weeks ago, but I liked reading her point of view about the Australian Situation going on. Of course I had to read this post about Nove after I left Italy. Do you move often? I loved this post about not hating where you live. European friends with kids, are you going to Paris soon? Here's some great info about traveling to the city of lights with your little ones—definitely check it out. And this is my absolute favorite post, which is a must-read for anyone who's been pregnant.
Okay, I think that about covers it for now! Since I'm about to start from scratch with my reader, share a link to a post you recently published in the past week or two, or just share what's new with you!