Now that we're back in Georgia, I figured it was time to buckle down and get a solid bucket list going for us. We'll be sticking around here (so the military says) for at least three years, so there's no reason why we shouldn't be able to cross the majority of these things off by the time we move on to our next location.
Right now my list looks pretty sad. I need to do some more research, but instead of having a full bucket, it's like I have a few drops that barely cover the bottom. In other words: I need your help. Do you know of any fun things going on around the southeastern states? Please share them in the comments below so I can add them to our list! (If you check back and your suggestion wasn't added it could be because we've already been there and done that that last time we were here!)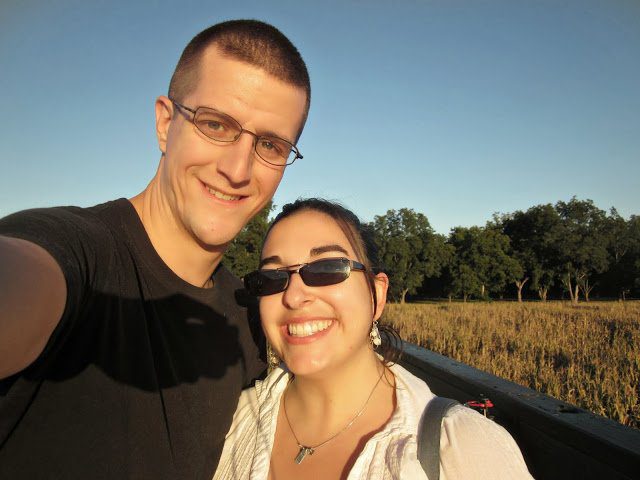 Hanging out in a Georgia corn maze a few years ago (circa 2010)
The Georgia (and surrounding area) Bucket List:
Callaway Gardens (one of our favorite places in GA!)
Eat a lot of peaches (because, duh!)
Braves game
Savannah (another favorite place in GA)
CNN tour (I've been there, but the husband wants to check it out)
Orlando (we went there on our first date, but we need to take the little one to meet Mickey)
Go on a cruise (Booked for February, 2014; going to the Bahamas for our anniversary)
Charleston, South Carolina
Appalachian trail/mountains
Go to Brunswick, Georgia and have some stew
Nashville, Tennessee
Memphis, Tennessee
Branson, Missouri
Have a meal at sunset on the North Carolina coast (ya know, like in a Nicholas Sparks book)
The beach!
and wherever else you tell me to go 🙂