When we lived in Italy, we did as the Italians did and drank wine and slurped pasta like it was running out of style. But now that we're back in Georgia, we've switched gears; now our focus is on peaches and pecans!
My lovely friend, Erika from Chambanachik, is graciously hosting 20 days of giveaways
and today's giveaway is a peach-filled box from me! I hand-picked all
the items and I even picked up a couple extra things for myself.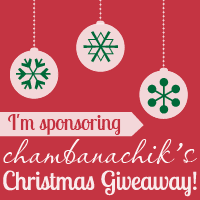 Even though we're going full-steam ahead with paleo, there are some instances when I just need a simple, good, prepackaged mix of something. As much as I'd love say I make everything from scratch, that's totally not true. In reality, I love having Betty (Crocker) and Duncan (Hines) on hand when I need something in a pinch. If we have unexpected guests come over, if I need to take a meal to a new mom, or if my husband says he needs something tasty to take to work, bam; I can whip up some brownies or cookies in a snap, and we're good to go.
With that said, I made the muffin mix that I'm giving away—for a quality check before I send one off to one of you. (And by "made" I mean, I poured it in a bowl and mixed it all up.) The directions said I could fill it with any type of fruit, so I added peaches and pecans, naturally. They came out great, and the bits of peaches and chunks of pecans added some fun texture to the muffin. I told myself I'd only eat one and send the rest with my husband to work, but I may have eaten two…okay, three.



If you want those muffins (well, the mix, at least), along with four other peachy-keen goodies, then head over to Chambanachik and enter to win!
What's your favorite type of muffin?
Personally, I'm an apple cinnamon girl, especially if it has a streusel top. YUM!