This Week's Eats {2.9—2.15}
Making a menu while you're feeling little under the weather isn't much fun, just so you know. I have a weird thing going on where half of my face is sick. I've got a runny and stuffy nose, and watery eyes; I think it's allergies, but it's weird that it's only happening on half my face. Since because all I want to do is sleep and blow my nose, making a menu was a little harder, especially because all I could think about were comfort foods. (I made purple mashed potatoes tonight "for my daughter," but I really made them so I could have some. By the way, purple sweet potatoes are awesomesauce.)
No recipe for you this week (see above paragraph and add in the fact that I just don't have the brain power to write more than this), but hopefully I'll have one for you next week.
By the way, nine of you linked up last week—so exciting! I love that this little link up is growing. Hopefully meal planning is helping your nights run a little bit smoother.
So what are we eating this week? Take a look: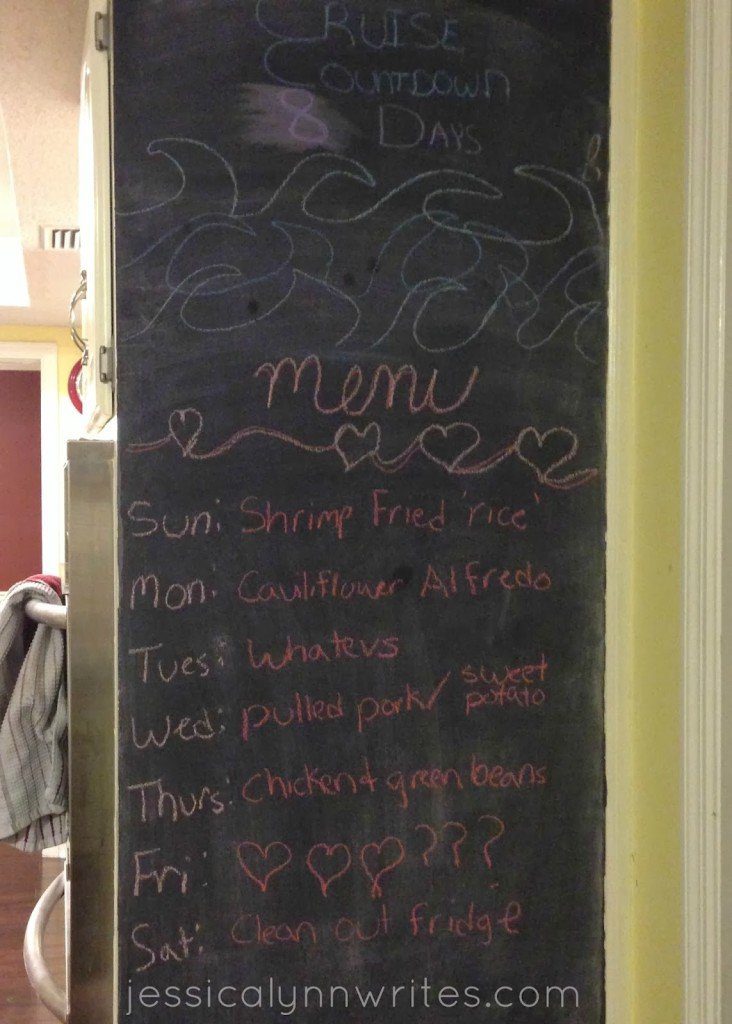 Sunday: Shrimp stir fry with (cauliflower) fried rice. (I'll take a pic and jot down how I make it and post it next week)
Monday: Spaghetti (squash) with creamy "alfredo" (new recipe!)
Tuesday: Whatever night (we're having family pictures taken, so dinner will be up in the air)
Wednesday: crock pot pulled pork and sweet potatoes
Thursday: Roasted chicken with fresh green beans and pearl onions
Friday: Valentine's Day (the husband said he's taking care of dinner!)
Saturday: Clean out the fridge night (going on vacation the next day)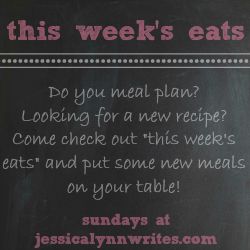 What are you cooking up this week?