It's a long story (one that needs to be told so future friends don't run into the same issues we did), and has been a long time coming, but we finally picked up our wine from Italy.
We rented a Suburban, drove up to Atlanta, and picked up our crate of vino. The guy at the loading dock took one look at our over-sized vehicle and said we'd need a pick-up truck to fit it all, but we managed to squeeze it all into the gas-guzzling SUV. Go us!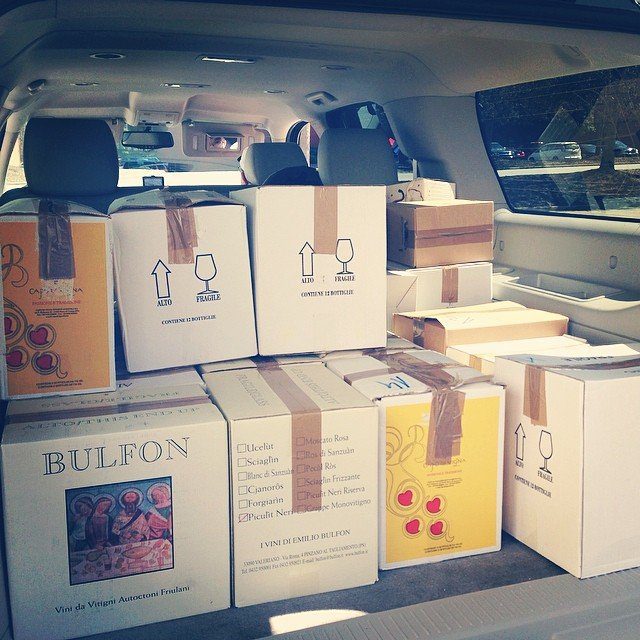 They wrapped each individual bottle, so unwrapping everything reminded me of Christmas morning. Julia had some fun, too (see video below)!


Any guesses as to how much wine we now own? I need to start weaning Julia ASAP so I can take full advantage of our new stash 🙂