I'm usually much more prepared for Cinco de Mayo than I am this year. Take last year, for example: I shared all of my favorite Mexican recipes with you. (Seriously, take a look if you need to add something to your menu for tomorrow!) This year, my husband's taking over. Actually, he's taking over the entire week and I honestly don't know too much about what he's got up his sleeve. He made a secret menu, complete with a secret grocery shopping list, and even dubbed this week "Mother's Day Week." This guy's a keeper!
Here's what's on our menu this week:
(and yes, my husband did the whole board all by himself. Take a look at: his flowers in a vase, no less, his margarita glass, the little fish, picnic blanket, steak, and little hen; I had no idea he could draw! Color me impressed!)
Teriyaki Chicken Sunday (with cauliflower rice and grilled pineapple)
Mexican Monday (I think we're having green chile chicken enchiladas? Totally not paleo and I'm beyond exited for it!)
Shrimp Tuesday (I couldn't tell you anything about this other than the fact that shrimp is on the menu)
Picnic Wednesday (The husband's working late that night, so I'm assuming this will be lunch for us…no idea what it entails)
Steak Thursday
Pizza Friday (Homemade? Take out? Going out? I guess I'll wait and see!)
Roast Hen Saturday (pretty positive it's this recipe)
Sunday Surprise (aka Mother's Day!)
I love how enthusiastic my husband is about celebrating things! I'm excited to see what he has in store for us. Which reminds me—when's Father's Day? Looks like I need to start planning something now!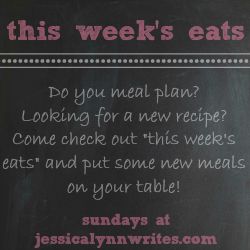 What are you cooking up this week?