Conquering Fears and Feeding My Soul
It's time for another round of Finish This! These questions almost begged for deep answers, and I almost gave them, but sometimes, shorter is better. Short 'n sweet, ya know?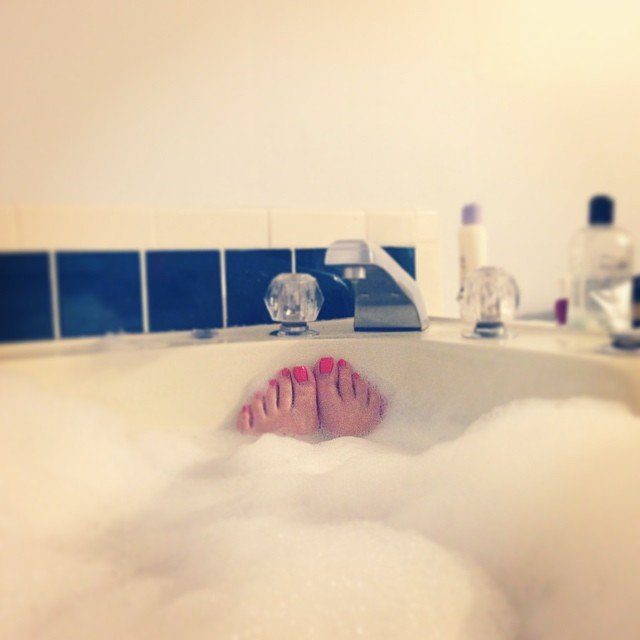 I conquer fear…by freaking out, talking it out, hugging it out, and then praying (which should always be first, but I'm only human and think I can overcome fear and anxiety on my own first. Spoiler alert: I can't, and should always go to prayer first.) My favorite versus for anxiety, by the way, are Joshua 1:9 and Philippians 4:6-7.
I follow my heart…not as often as I follow my gut. I think it's always smart to listen to that gut feeling. Women's intuition is definitely a real thing, and I think it's intensified once you become a mom.
I feed my soul by…relaxing in a bath and reading a book. It's the "me" time that I most look forward to some weeks.
I used to worry about finding the one, getting married, and having my own family but then I… met my husband. I was the late bloomer among my friends when it came to relationships, but meeting my husband was a game changer.