Do you know how hard it is to keep a huge secret when all you want to do is share everything about it on social media? No, I'm not pregnant—can't a girl have a secret these days that doesn't include making a tiny human?!
Let me back up…
My husband found out about a TDY (business trip) going down in Las Vegas, Nevada. Awesome, right? Well, the little one and I were all set to go out to Vegas for a weekend and hang out there with him, but then I realized there's not a whole lot to do in Sin City with a baby during the day (or at night for that matter). So we rethought the situation and figured that now would be a good time to go home and see the family. My husband's deploying soon and even though I'm planning on going home for part of it, he won't get to see family until Christmas.
Even better is that this trip coincided with my nephew's second birthday! We FaceTime several times a week, so it would be wonderful to see him in person (as well as the rest of the family, of course). So the plan was that I'd fly out before his birthday party and surprise him. Then, my husband will fly from Vegas to Albuquerque after his TDY is over, and then we'd all fly back to Georgia together.
Here are some thoughts from my super secret trip:
May 19: Well, I did it; I booked my ticket today. This wasn't any ol' ticket, though. It's a freaking first class ticket!!! Delta always shows you the two prices (economy and first class,) and 99 times out of 100, the first class price is absolutely outrageous. But this time I did the math and realized it'd be just $130 more to upgrade one way….so I did. I'll fly first class out there with the munchkin in my lap, and then Kenny and I will fly economy home.
June 1: I have questions about flying solo with a baby, but I have to be sneaky about asking them. To take a stroller and ergo, or just one? What type of snacks should I take for her? Any tips for bedtime on a plane? I want to ask all of these things, but I can't, because it'll give it away that I'm going on a trip!
June 3: My mom and I decided to tell people that we are coming in, but later than we actually are. I'm just not good at keeping secrets and I know I'd spill the beans, so at least now I can say that I'll be there (just not when they think I'll be there).
June 6: I think I have everything packed and ready to go. I'm only taking one carry-on sized suitcase (that I'm checking in), and a backpack. My purse is in the suitcase, and everything I need is in the backpack. I'm also bringing an umbrella stroller and our Ergo. I waffled between which to bring, and finally decided to just bring both. Hopefully this trip will work out; I keep reminding myself that the flight is only three hours, so I just have to make it through that. Three hours will be like a tiny blip, all things considered.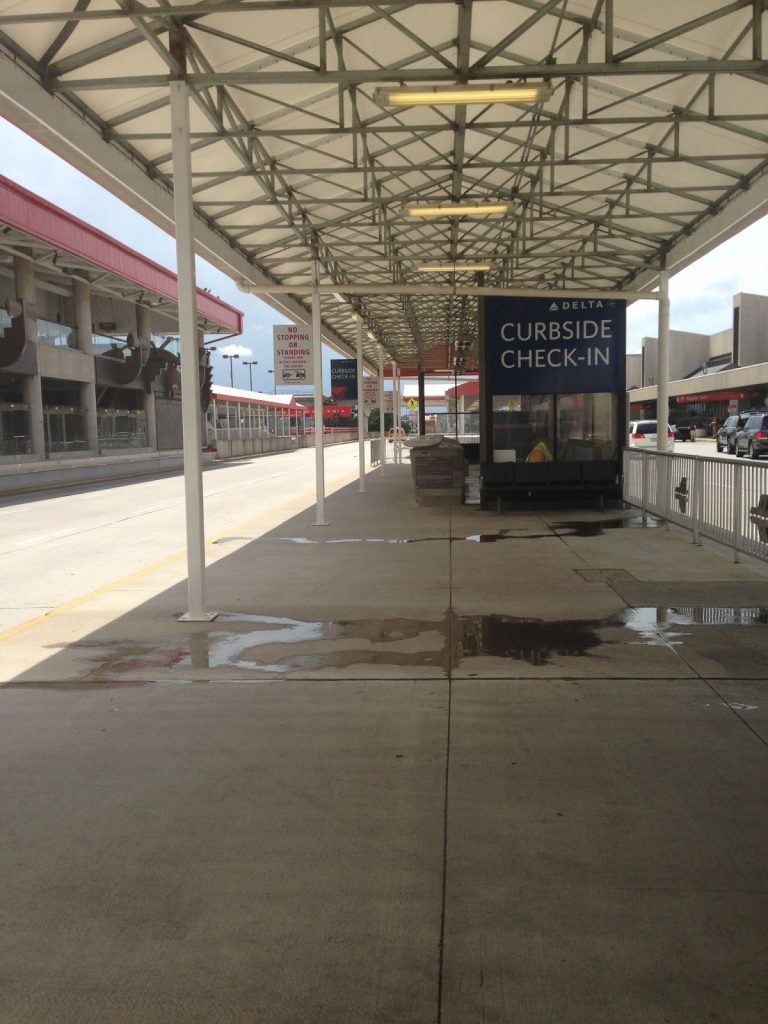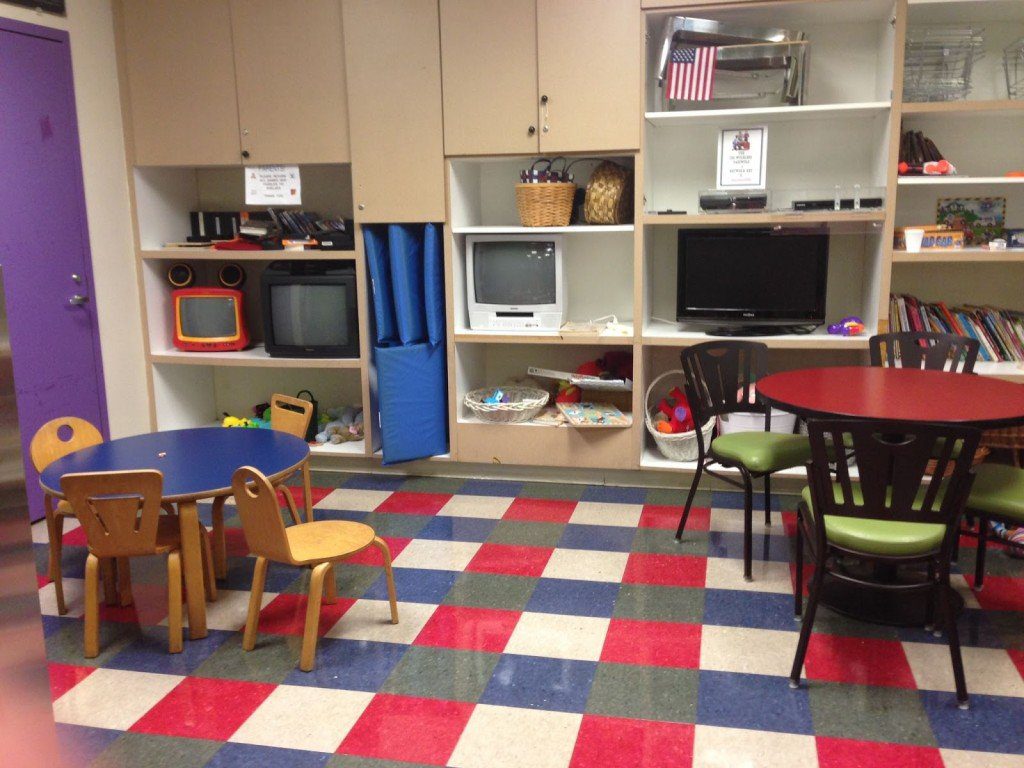 June 6 (at the airport): Did you know today's national donut day? It is! Do you know how hard it is to stay off social media today? Extremely hard. Do you know what else is awesome? Curbside check-in, the Atlanta airport's USO (especially on national donut day), and not having to stand in line for security! Gotta love a first class ticket 🙂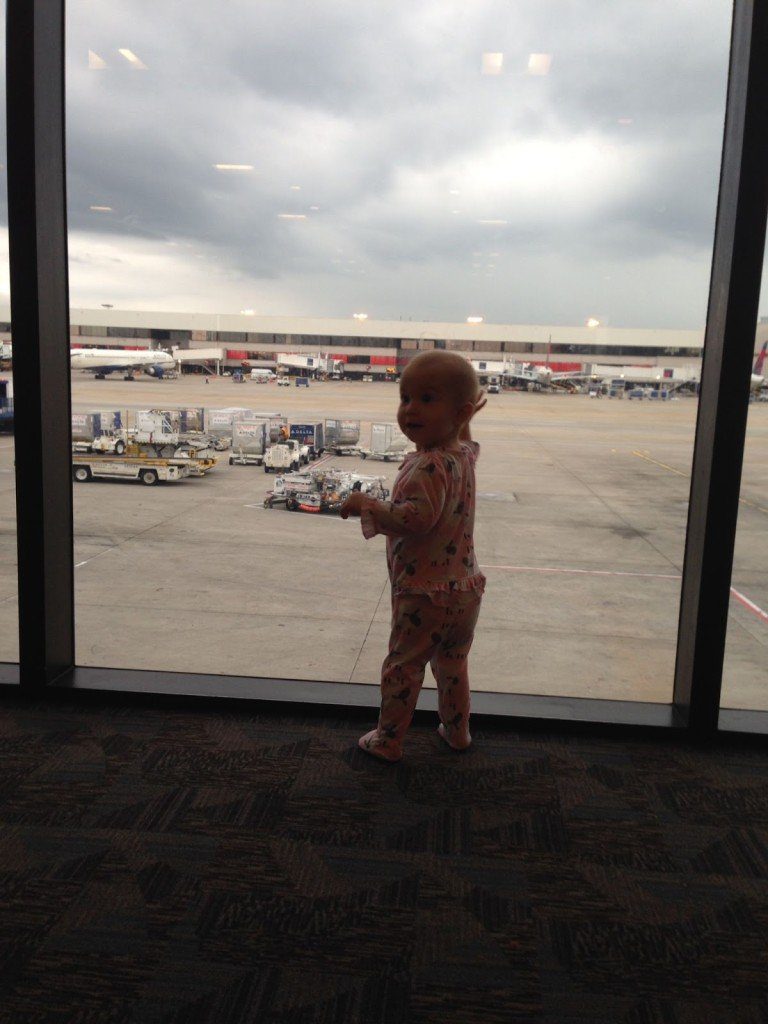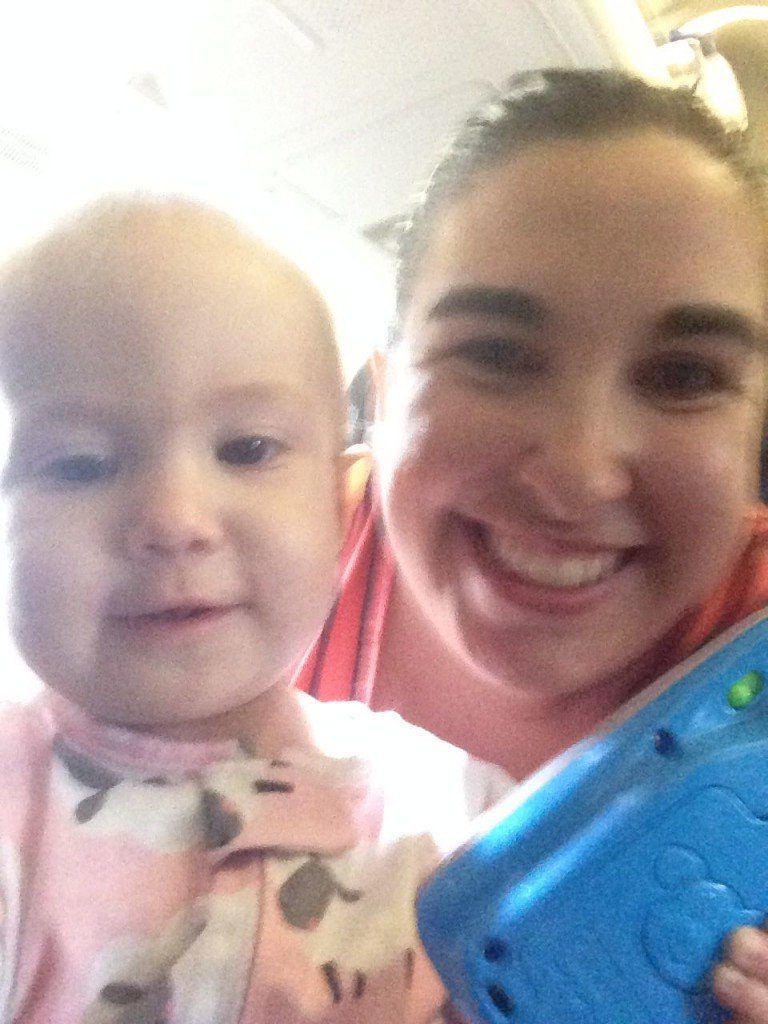 First-class selfie!!
June 7: Well, we did it! We somehow survived our flight! Bringing both the stroller and the Ergo were the best decisions ever. The flight was a little rough, because Julia decided she didn't want to sleep. She wanted to walk around, and it's hard to tell a toddler (who doesn't understand you) that she can't walk around, especially when the "fasten your seat belt" sign is illuminated for an hour during the beginning of your trip (turbulence sucks, man!). She did manage to fall asleep about an hour and a half into the flight—thank goodness. The worst part is that I managed to sit next to Mr. Grumpy Gus. Mister Gus was annoyed that he was sitting next to a baby, and was the least helpful person in the entire world. Luckily, there were some grandparents sitting across the aisle from me who were very nice and helpful. First class was nice—hello, free booze!—and I loved having the extra room to wrangle my long and feisty daughter. It was worth the extra money, in my opinion.
June 8: Surprising my brother, sister-in-law, and niece and nephew was such a joy! My nephew was super shy when he saw me. He'd get this adorable smile and then look away. Then he'd look back (to see if I was still there), and then look away again. It took him a few minutes to warm up, and before I know it, he was calling me Kika (his way of saying Jessica), and giving me sloppy, slobbery kisses and "squeeze" hugs! I also surprised the rest of my family at the party, which was so much fun. I love that they get to see Julia, even if it is only for a little bit here and there.
We'll be in New Mexico through the week, and we're enjoying it, just like we do every time we visit. This city and state will always be home to us.
Have you ever gone on a secret trip before?
Have you ever flown solo before with a baby?
I'd love to hear about it in the comments!