Technical Difficulties and Cool People
Our cable and Internet went out this weekend. (Cue panic, right?!) Actually, my husband was outside mowing the yard and he accidentally mowed over the cable cord. It turns out when they installed it last year, they never buried the cord, so it was just out there in the open. Add in lots of weeds and tall grass, and you couldn't even see it, so the lawn mower went snip, snip, snip, right over our entertainment source. We were only without technology* for about two days, but it meant putting stuff up on this little ol' blog would be a bit difficult, hence no link-up yesterday and a delay with this post. Instead of typing away on here, I worked on Julia's baby book (will I ever finish that thing?), took a bath (aahhhh yes), opened a new book (this one), snuggled and watched a movie with my husband (The Monuments Men), and I sort of cleaned the house (but not really). It was a nice way to spend an evening. (*We had our smart phones, so it's not like we were living in the dark ages over here.)
I'd honestly love to unplug more intentionally and more often. Do you ever take breaks from technology? Sometimes technical difficulties can do the body good.
Now that things are back up and running, I can finally brag about my sponsors this month…errr…last month. It was such a diverse group of women who blog intentionally and about topics that typically strike a nerve (in a good way) with every word they write. I highly suggest you check them out!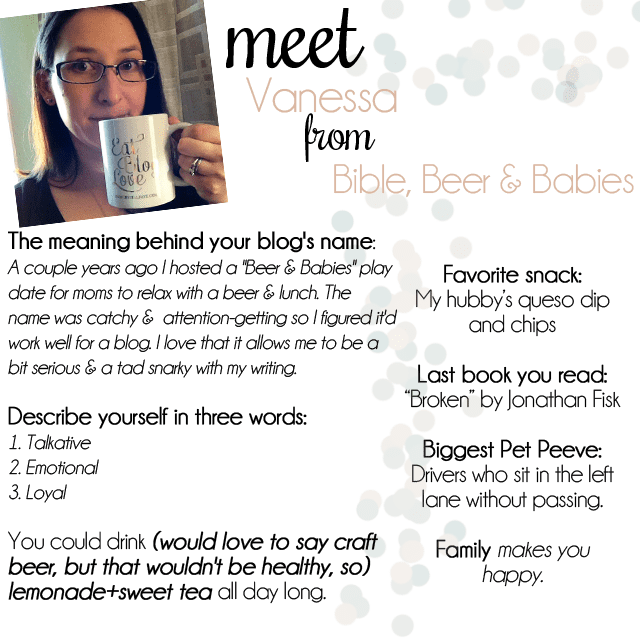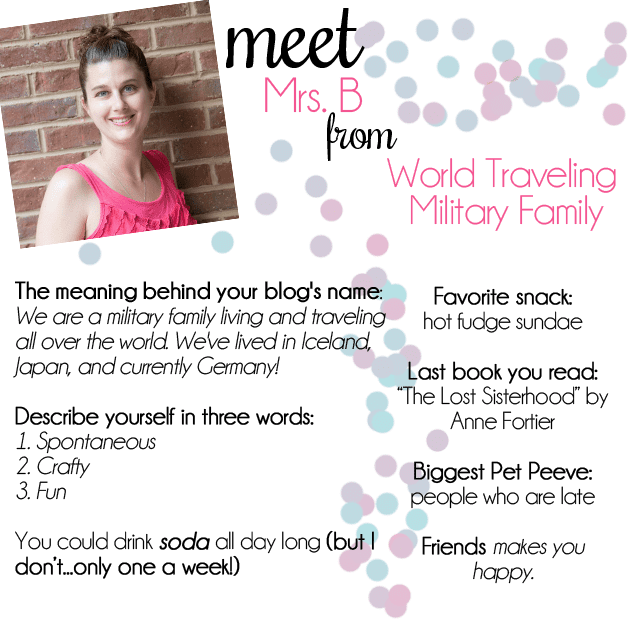 If you'd like to join me on my sidebar this month, I'd certainly love to have you. Check out my sponsor page for more info!
I'd also love to know what blogs you're reading lately—leave some new-to-you blog links in the comments. Sharing the love is what this thing is all about, right?