Some Days are Harder than Others
Somehow we've made it more than a month since my dad died. It feels like it's been much, much longer than that, to be honest. Those first few weeks just never seemed to end. I cried pretty much every day, and now it surprises me when I go a couple of days without any tears. Then again, the second I realize that it's been more than a day without crying, the flood gates open up almost immediately once he comes to mind.
It seems that basically anything remotely jolting my memory of him can easily send me into a crying mess. Sometimes they're just silent tears that fall down my cheek and I can easily brush them away, but other times I have to pull the car over and just let the ugly cry come out.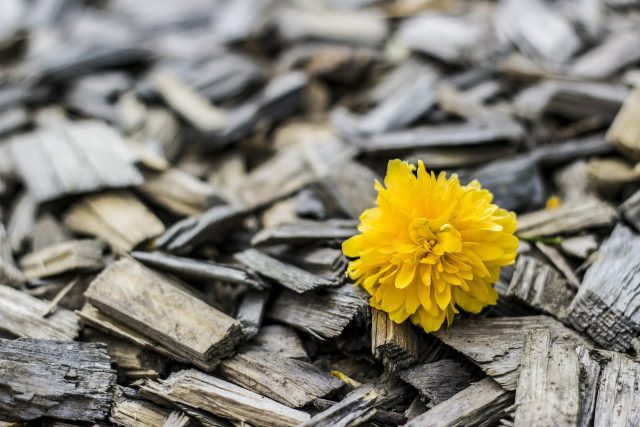 My Facebook profile picture still has the two of us in it, and my youngest adores looking at it. "TATA!!!!" she'll scream at the top of her little lungs, and point to it, asking for "more" pictures of him. Even at such a young age, she seriously loved him. Even whenever I mention my mom, "Uma," they call her, Maddie immediately follows up with, "Tata?"
I want his memory to live on—especially for my girls, but at the same time, every time I log into FB (which is pretty often), I see his smiling face, and it makes me miss him so much. But I'm left feeling guilty; if I change the picture I don't want people to think that I've already moved on and that my grieving time is done. I also don't want to change it, because I don't want my kids to forget him. I can't tell you how happy it makes me that my 18 month old recognizes him just from the teeny-tiny little thumbnail.
In some ways, not being home has made it easier, because I didn't see him or talk to him every day, but on the flip side, it's harder to come to terms with the fact that he's really gone.
Over the course of the month I've toyed with different the stages of grief you hear about. I've been angry at him for leaving us, especially so quickly, and for not actually recognizing and telling us that he knew what was happening. I've been in denial that it really, truly, actually happened, because it feels like a bad dream; and occasionally I actually even accept that he's gone. I know he was sick and was having a hard time. I know he's in a better place, but that doesn't make it any easier. Some days my thoughts are consumed with sadness—not in a depression sense, just in a, I-really-freaking-miss-having-him-in-this-world type of way.
Life moving on without him around is just….weird. And the fact that life does move on is simply hard, and some days are harder than others. It's been strange being in a brand new place and meeting new people. You have that small talk when you're feeling new people out, and all I want to do is scream, "MY DAD JUST DIED," just to get it out in the open. But I don't. Maybe I should?
I know I've mentioned this before, but writing is very therapeutic for me, so it makes sense that every single time I've sat down to write a post that has absolutely nothing to do with my dad or death, that I end up spewing out something about my dad or death. You haven't seen these posts, of course; they're all just sitting in my drafts folder half-finished. I started writing about our day at Sea World, got 3/4 of the way finished with it, and had to start writing this instead. It's like writing about my dad and my thoughts and feelings just consumes me sometimes. I know this is probably my way of grieving and dealing with it, but to be honest: I'll be really happy when I can free myself of feeling such a deep urge to write about this.
Then again, maybe this is what I'm supposed to be writing about now. Death is a fact of life, and I'm not the only one who's lost a father, so maybe by actually pressing publish on this one, I'll be helping someone somehow…even if that someone is just myself.
Save
Save