Thanks for all of your lovely comments from my post on Monday! Before you think that announcing my pregnancy means I'm back in full swing over here, don't be fooled. This is my third pregnancy, after all, so documentation will most likely be at an all time low I'm still a solo parent over here for several more weeks, and that means that I'm basically exhausted 26 hours of the day, so productivity is taking a backseat ride these days.
With that said; I've missed being here more, and all of my half-written posts are calling my name, so I'm going to work on finishing them up sooner than later. I figured, what better way to end the week than with a favorite things post, especially since I haven't done one in a while!
So what am I loving lately? Well, let me tell you 🙂
Pizza.
I guess you can call it a craving? I call it delicious, and I can't stop eating it. Frozen pizza, homemade pita bread pizza, delivery pizza; you name it, I want it. I typically like supreme, or sausage, mushroom, and onion, but lately I've been just wanting pepperoni. It actually turns out that I'm not a fan of sausage at the moment (unless it's from a McDonald's in the form of a Sausage McMuffin with Egg…thanks, Micky Dy's for serving all day breakfast).
This picture.
We've been having some really pretty sunsets over here lately, and we usually see them on our nightly walks around the neighborhood. I had a wild idea to take the girls to the beach the other day so they could see the sun set into the ocean. They really enjoyed it, although it was hard to convince Julia that we couldn't stay there and play once the sun went down. The girls' teeth started chattering, and they had goosebumps all over. Lesson learned to get there a tad bit earlier so they can play more.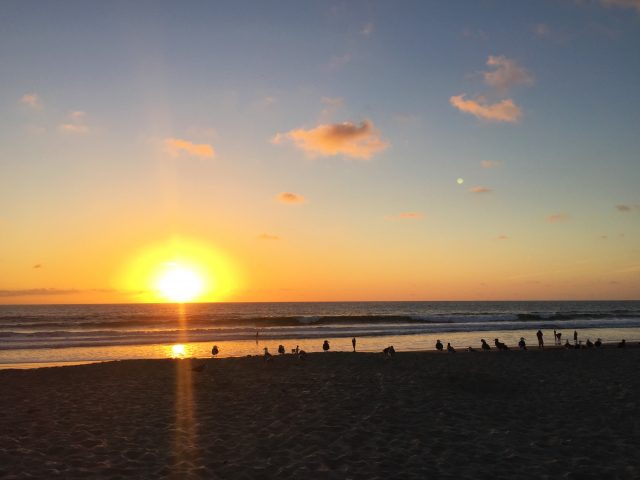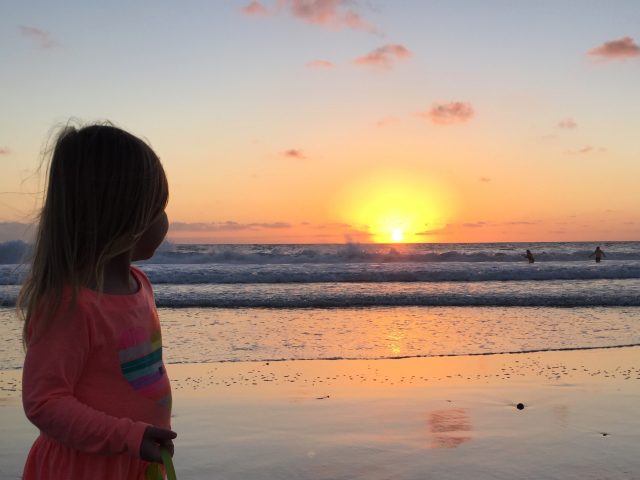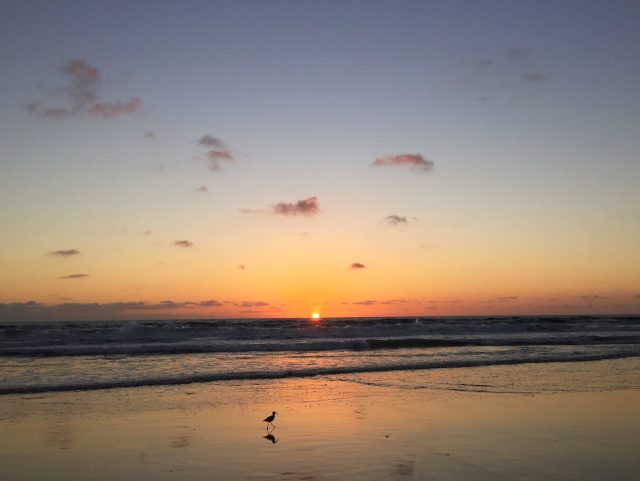 Fall TV Shows.
I love watching all the new (and old) shows on right now! This is my lineup (but I watch most of them the next day, because they're on so late here):
Madame Secretary (binged on this over the summer!)
Quantico
Timeless (have you seen this? You're not too late to start it; they just had their first episode)
NCIS (but I haven't seen any from this season; I'm waiting for my husband to get home so we can have at least one show to watch together!)
Bull (I love me some Michael Weatherly)
This is Us (so, so good)
Frequency
Designated Survivor (I almost wish I didn't start this so I could binge watch it later)
Grey's Anatomy (obviously I can't ever stop watching this)
Notorious
Jane the Virgin (I still need to watch several episodes from last season, but I'm excited to watch it again)
My job.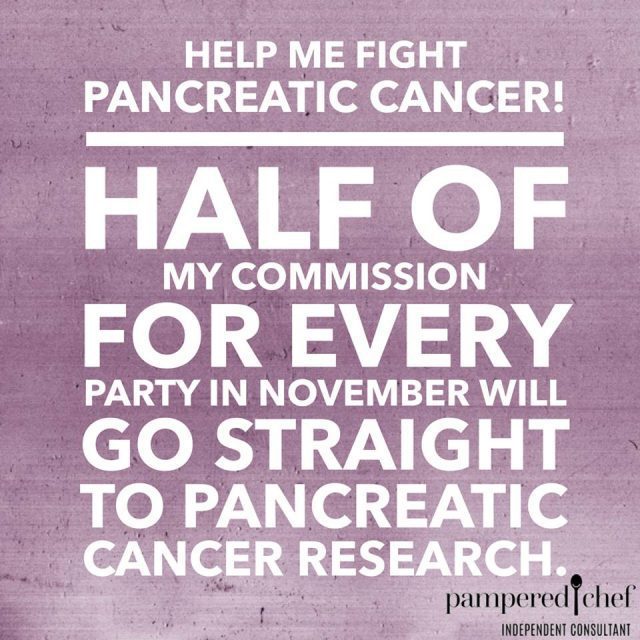 Next month is Pancreatic Cancer Awareness month, and because I'm still learning about this horrible disease that took my father, I want more people to know about it, too. I also really want to donate and help raise money for more research. One way I'm doing that is by donating half (or more) of my entire Pampered Chef commission from the month of November to Pancreatic Cancer research.
If you've ever thought about having a Pampered Chef party, now would be an excellent time to book one! Not only will your party sales help dictate how much will be donated, but it's just before Christmas, which is an excellent time to shop—and we have some pretty amazing things out right now (kids' baking and pizza sets, electric wine opener, etc), so there's truly something for everyone!
Please, if you even had the slightest inclination to have a party when you read that, get in touch with me, and lets chat. I'd love to fill up my calendar with parties so we can raise a ton of money. You sometimes feel so hopeless after someone passes away, so this is my way of feeling useful and like I'm actually doing something. You can email me, join my FB group, or leave a comment here with your email, and I'll get in touch!
Maternity Pants (can I get an amen?!)

I know there are some pregnant women out there who go months before diving into the most comfortable pants on the face of the Earth, but I am not one of them. Basically, as soon as that second line appears on a test, I'm digging out my comfy pants to wear. Of course, I'm also showing a lot earlier since this is my third, but seriously, maternity pants are the absolute best. If I keep this "Favorite Things Friday" series up, you can probably expect to see them on here every single time.
What are you loving this week? My days are revolving around sleeping when I can, keeping 2.5 kids alive, eating pizza, and watching TV shows. Tell me what awesome things are out there in the world!