I know Thanksgiving was yesterday, but that doesn't mean it's the only day we can be thankful, right?
I'm thankful for…
+ Family.
I know it's cliché, but I truly am thankful for my family. I love that my mom is out here with us right now. It was a big decision for her to make shortly after my dad died, but I'm glad she's here. I love my little (growing) family. (Shoot…is 5 considered "little" these days?) And I'm so, so thankful for my extended family. The number of people who called/texted my mom and I yesterday—to check in on us—is just really comforting.
+ Food.
We live in a society where we can easily buy and cook a 10+ pound turkey and ALL the fixings and knowingly have leftovers that will last for months. I know not everyone in America is that fortunate, but I'm thankful we live in a place where that's the norm. (I'm also really thankful for maternity pants!)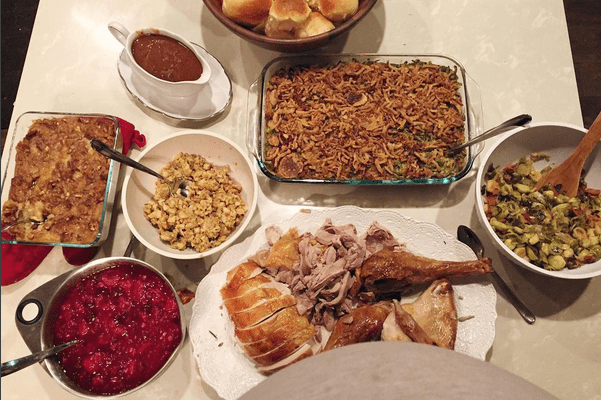 + This growing belly.
I know I haven't talked about this pregnancy much, but all I can blame it on is life. Life is busy, and I wish I could document it as much as baby number 1, but…ain't nobody (who has more than one kid without a live-in nanny) has time for that! All is well on the baby-front, and I'll be back on Monday with an announcement (unless I blurt it out on Instagram or Facebook before that)!
+ Living close to home.
We're not only a whopping 12 hours (if we drive) from home (New Mexico), and it's amazing. We love going back home, (if you couldn't tell), and the fact that we can save money by driving is just great. It makes my heart happy knowing my kids can play and grow up with their cousins even though they don't live in the same city, and that we can see our family and friends often.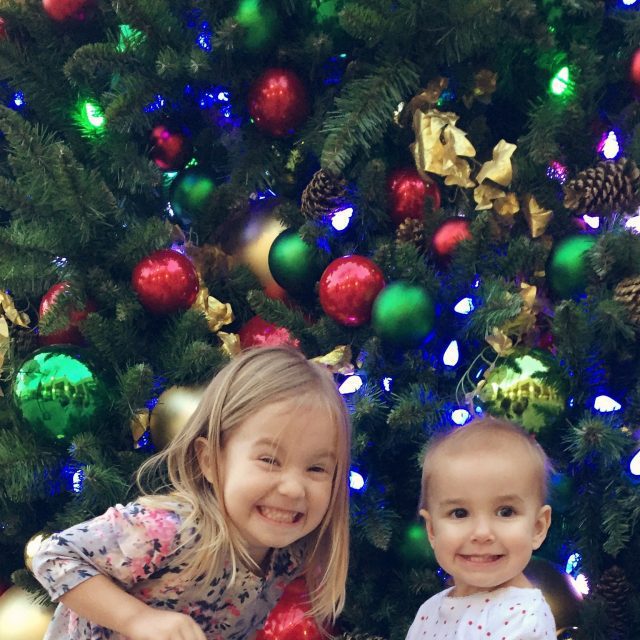 + Smiling, happy kids (80% of the time, at least).
Kids are an unbelievable blessing (when they're not making me want to tear out my hair, of course), and gosh darn-it, I adore them when they're playing together (nicely), and when they both use their imaginations and rely on each other for entertainment. I'm grateful that the simple act of brushing their teeth helps them bonding since Julia is constantly helping Maddie, and that their health is in good shape.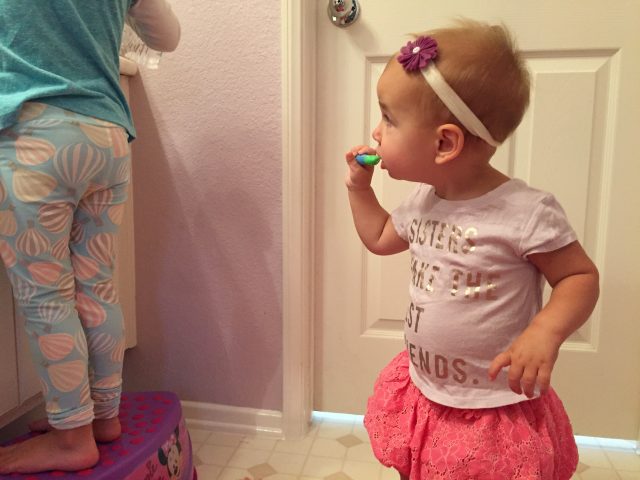 + Friends, new and old, living near and far.
Living a military lifestyle is hard, but I'm so thankful for those friends—near and far—who have stuck with me throughout the years. I have a core group of friends from high school, and I don't know what I'd do without them. They're the type of people you can not see for months/years at a time, but then you pick up right where you left off with no awkwardness. We've seen each other at our best/worst/silliest/sleepiest, and we still want to be around each other. Same goes for my military family. We're all spread around the world, but we stay connected (thanks, Facebook), and it's comforting to know that we "get" each other.
+ Blogging and you guys.
Here's where I get all mushy. I know the times are a changing (having a third baby will do that to ya), but I'm thankful y'all are still here. I'm thankful I've met so many of you in real life, and I'm really grateful for the emails, comments, and messages I get from you. I may not be writing as much as I'd like to, but I know y'all understand. I've been here for more than a decade, and I have zero plans on stopping any time soon. Things may ebb and flow, and I may be in a slow stage right now, but I have faith it'll pick up again.
What are you thankful for this year?
I'm part of the Orajel Smilehood community—a group of moms promoting healthy smiles and oral hygiene. I've been sharing my personal stories and tips for the little ones when it comes to their pearly whites. Check out my past posts here!