When You're Stuck in a Season
Everyone always tells you about the different "season of life" you're in, especially when you're a mom. "Oh, this season? Just wait…it'll pass before you know it." But when you're stuck in one of those seasons for more than a year, it's very easy to start losing your ever-loving mind.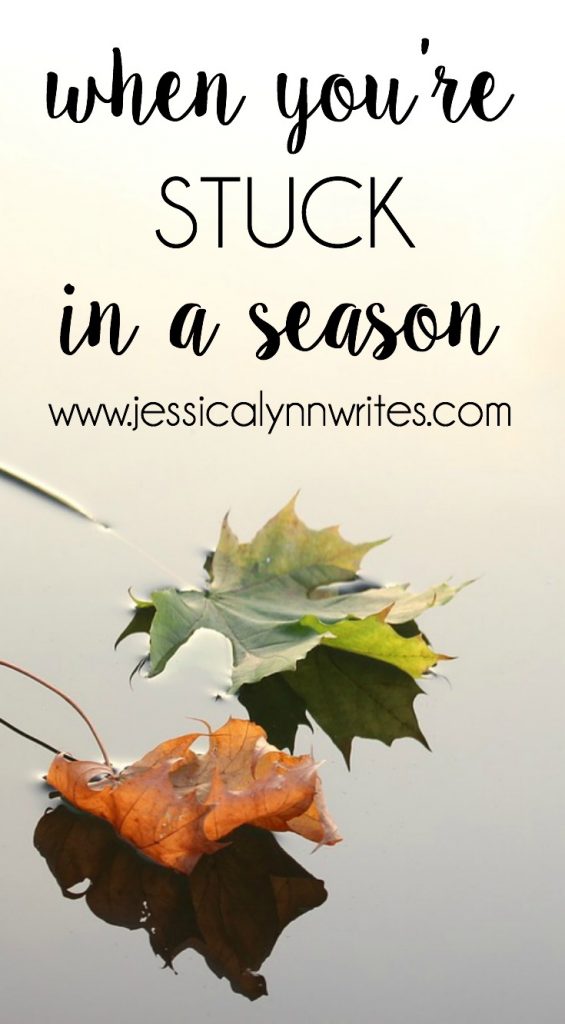 I was stuck in the I'm-never-going-to-sleep-through-the-night-again season for a year and a half. (It was honestly longer than that, but I'm not counting all the middle-of-the-night pee breaks when I was pregnant. For 18 months, my child would not sleep through the night. Worse than that, she would scream bloody murder if I didn't go in there. I'm not kidding—her scream, even as a newborn, rattled nurses and doctors, because it had that blood-curdling ring to it.
Before I put all the blame on my toddler, I know I was to blame, too. I know that I kept giving into her and going in there instead of waiting 10 or 15 minutes for her to sooth herself. I know that, but when it happens multiple times in the middle of the night, you can't think straight. My maternal instinct told me to get my sleepy tired butt up, get in there, and sooth her.
I wasn't necessarily like that with my firstborn. Nope. We did a sleep training method with her (which was hard, and there were many tears from both of us), but it totally worked. (*My husband remembers it differently, and that I was the one with more tears, but we really did get back on track pretty quickly.) Our stubborn second child, on the other hand, didn't want to have any of it. She wanted the attention and loving, and I gave into her every single time.
Until I got pregnant again, and decided that enough was enough; the no-sleep season was officially over. One night after a particular exhausting week, I closed the door to her room, walked the five feet to our room, and closed our door. Then I did something I've never done before in my three years of parenting: I turned off the monitor, and put on some white noise for myself. Low and behold, I slept that night. It turns out that she did, too. It took a few days, but her screaming—and I do mean I'm-going-to-die wailing—dwindled a little bit each night.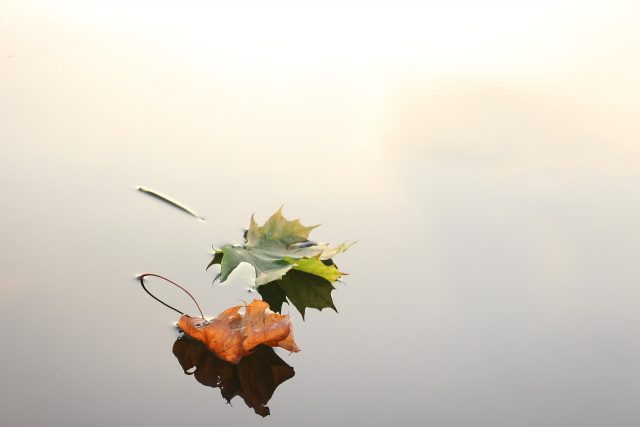 And the most beautiful thing about it is that we both actually started sleeping at night. (Granted, I was in my first trimester, so I still got up a couple of times at night, but I'll take a pee season over a hysterically crying baby season any night.)
I can write about this now, because we're out of the thick of it, and have been for about six months. That season—as long and as tiring as it was—passed. It took some tough love from my husband, and family, but now that it's over and I'm sleeping again, I can see clearly now.
If you're in the middle of a hard season, I hope it'll pass quickly for you. And if it lingers around for longer than you'd like (and if it's treatable and won't harm you or your child, of course), maybe find some people around you to confide in and who will give you some of that tough love. Just remember: this too, shall pass.
Save