I turned 33 on Tuesday, and for the record, I had to ask my husband how old I was, and when I didn't believe him I had to pull out the calculator (aka, my phone), and do the math. It turns out he was right; I am now 33, and just like that, I'm inching closer to my mid thirties.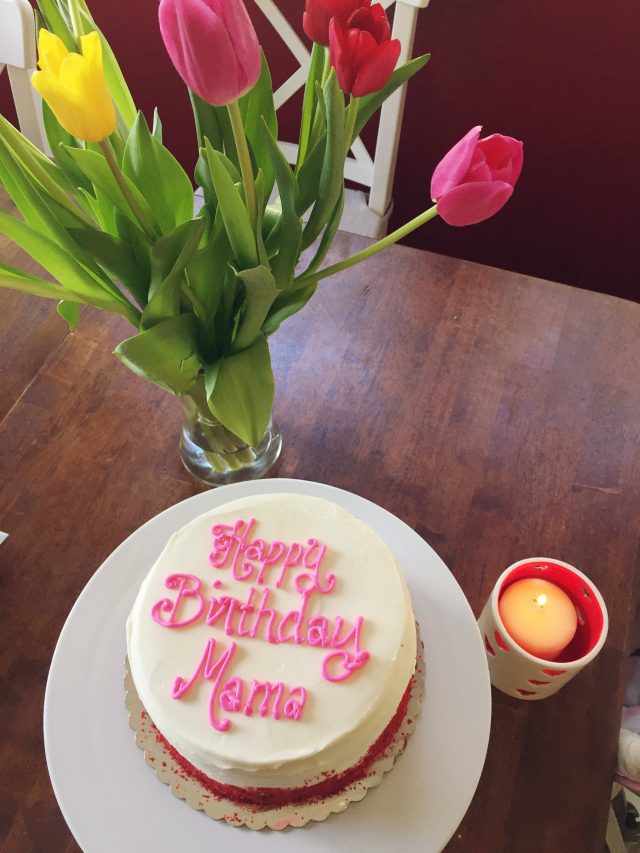 The day started off excellent; I woke up before everyone else, and instead of my husband sleeping in, he got up, too. Talk about strange (because the man loves sleep), but I figured he had to go into work early. I made my first breakfast downstairs (I'll explain that in a later post), and as I sat down on the couch in silence, he came down the stairs in "civvies." Totally confused as to why he was wearing civilian clothes and not his uniform, it all started clicking. He took the day off!
That was pretty much the best gift in and of itself, but then he proceeded to make one of my favorite breakfasts: French toast. Oblivious me didn't see the bread he left out on the counter overnight, so it was all a surprise to me…(as was the carton of coffee ice cream he bought and surprised me with the night before; he's loving my pregnancy scatter brain)!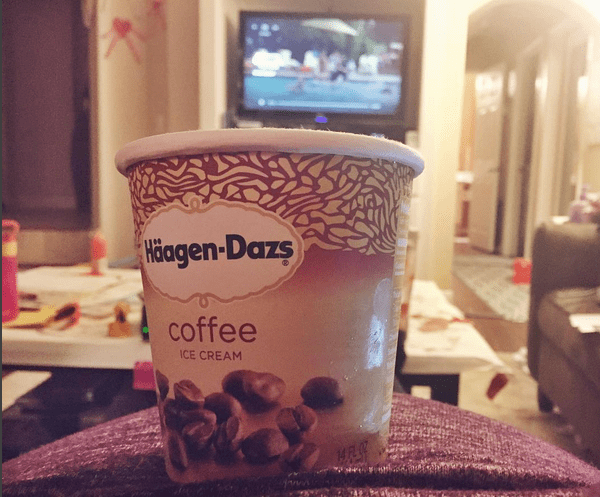 So he made breakfast and we played with the girls for a little while, and then took Julia to school. Part of his grand plan was to pick up a birthday cake for me, so I tagged along with him while we went up to Escondido to get it. It's been years since I've had a birthday cake. So long, in fact, that I don't think I could even tell you when the last time was. I've had cupcakes and pie, of course, but not a birthday cake.
We picked out a beautiful Red Velvet cake from Cute Cakes in Escondido, and it took everything in us to not dig into it right then and there. We restrained ourselves until after lunch—there was no way we could wait until after dinner—and it was delicious. Cupcakes are fabulous, but a four-layer perfectly moist red velvet cake is divine.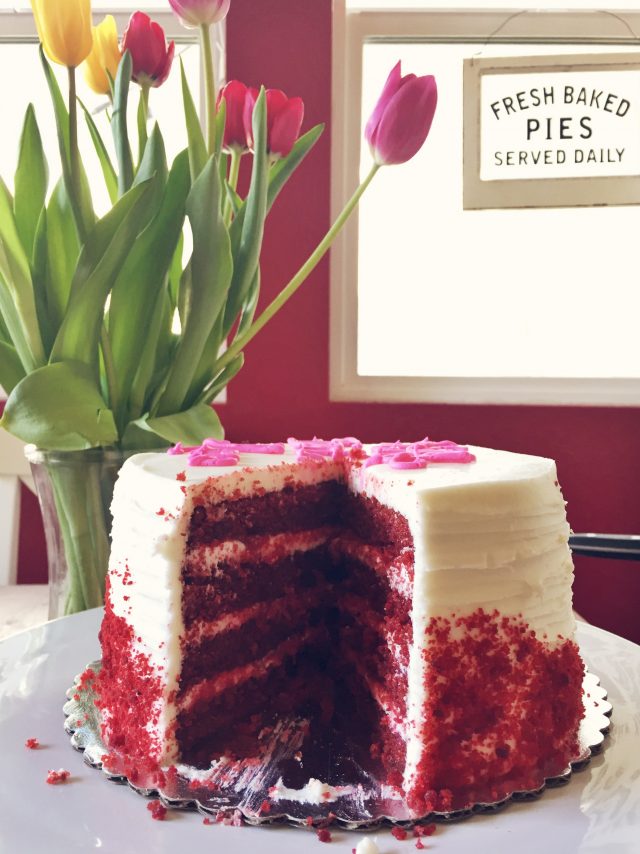 After lunch and dessert I opened my presents: teething necklaces from one of my favorite shops, gift cards to go shopping, bath goodies, cards from family, a gorgeous locally made necklace, and the coolest gift of all….THE CLAW!
Y'all, I'm at that point in the pregnancy where bending and squatting brings out grunts loud enough that people probably think I'm going into labor. And when you are constantly picking up after two toddlers, you're bending and squatting a lot. I was joking around the other day about wanting one of those reacher/grabby things so that I wouldn't have to keep bending over to pick up the same stuff, and low and behold…now I own one…and it's fantastic!
We finished the day by hiring a sitter and going out to see a movie. We've been intrigued by La La Land ever since we laid eyes on its first preview, and I'm happy to report that it didn't disappoint. I even cried…because that's how you roll when you're pregnant and hormonal.
All in all, it was a really great day. And to top it off, I got a little birthday gift from my dad…he sent me a rainbow. If I couldn't hear his voice singing the Happy Birthday Song in the morning, that was the next best thing.
Save
Save
Save