Today is World Pancreatic Cancer Day
Three years ago I didn't pay attention to World Pancreatic Cancer Day; I didn't even know such a day existed. I knew about pancreatic cancer the way I knew about lung and skin cancer. I knew enough to realize that cancer in general isn't good (obviously, since we'd already been there and done that), but I didn't know just how terrible the pancreatic kind was.
Other people knew, though. Almost every time I bring it up now I see an immediate change in their expression or tone in their voice when I mention pancreatic cancer. Someone once asked me, "Isn't that the cancer that Steve Jobs and Patrick Swayze had?" I said yes, and they said, "Well, if they had all the money in the world, and couldn't find treatments to help, then it must really be bad."
Exactly.
But I didn't know any of this three years ago. Three years ago I was just in a happy bubble.
Then August of 2016 happened, and now my heart skips faster and something catches in my throat whenever I hear the word cancer. If you did the quick math, August 2016 to November 2017 is only a mere 27months. It's been exactly 27 months, since my dad died.
Exactly 27 months since I stood in the Jimmy Johns parking lot next to the Phoenix airport where I collapsed to the ground, and wailed, sobbed, and mourned the fact that he took his last breath without me by his side.
It's been 27 months since he was diagnosed just THREE WEEKS prior to him dying.
Three weeks. That's it.
Of course, the disease was literally running through his veins prior to those three weeks, but pancreatic cancer is so hard to detect because of vague symptoms.
I wish my dad's late diagnosis was an anomaly, but it's actually the norm when it comes to pancreatic cancer. I've heard way too many stories about healthy, young men and women who had a pain in their back that lingers, and then had a few stomach issues, only to be diagnosed with stage 4 pancreatic cancer, and only lived a few more weeks before it consumed their life.
When a survival rate for a cancer is only 9 percent, something needs to change.
In the past 27 months I've gone through all the stages of grief. Sometimes all at once, and sometimes little by little. Right now I'm sitting in the acceptance stage. I know it happened, and most days I'm actually thankful.
Thankful? Yes, thankful.
I'm thankful he didn't suffer for more than three weeks. I'm thankful he didn't have to endure more chemo or more tests or more of anything. I'm thankful he didn't have another stroke (we didn't even know about the first two), or a heart attack, or that he didn't stumble, fall, hit his head, and die immediately that way. I'm thankful I spent a week with him in the hospital before he died. I'm thankful my mom is free from being his caretaker. I'm thankful my brother had a break from nursing school during the exact time of his death and funeral. I'm thankful we were already in town because of my husband's work. I'm thankful I thought about recording some of our last moments together. I'm thankful I said goodbye.
As much as I miss every fiber of him, I am truly thankful for the circumstances in which it happened.
But I wish I wasn't thankful. I so wish he could be here to see his newest grandson. I wish my daughters could talk to their Tata again, and that he could visit us every time my mom comes out here. I wish I could call and talk to him—just hear his voice one more time.
And so I'm advocating for pancreatic cancer and writing about it yet again, because of all the reasons above. Because if I can help one person, by bringing more awareness to this type of cancer, then I can know that his death will mean something.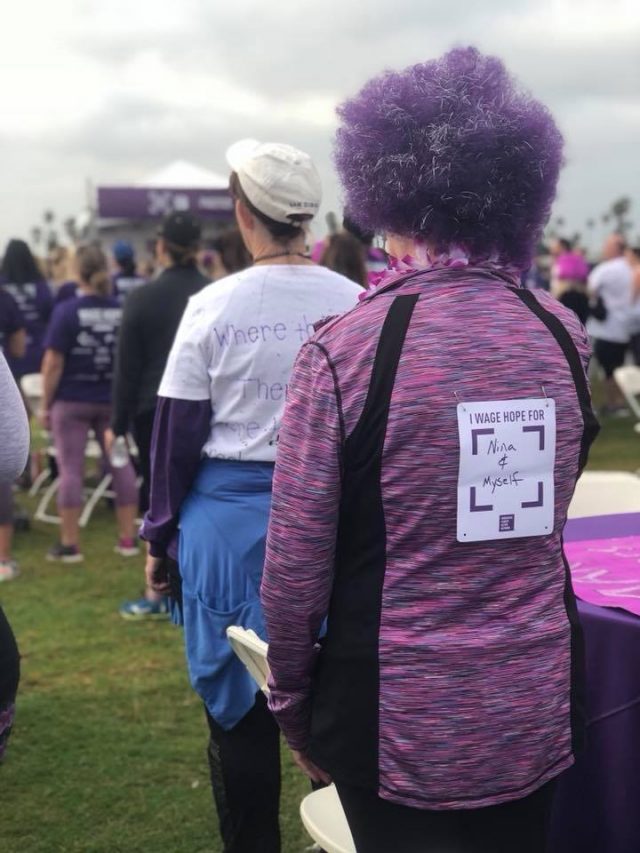 I'm clearly not going to cure cancer, but I can talk about it and start some conversations. I can also donate money. I'm actually donating my Pampered Chef commission in November to pancreatic cancer research. Last year I donated $750, and this year my goal is to double it. Please check out the interactive catalog and see if there's anything you need!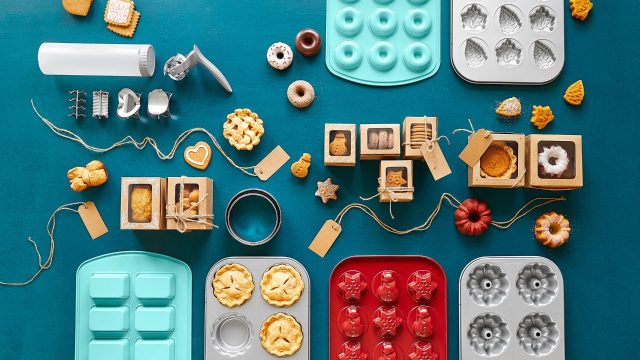 If you don't want to order anything, no worries. Feel free to join my Facebook group. I'll be doing a 7 Days of Deals starting this weekend, so maybe you'll see something from there.
But I'd love it if you could share something about pancreatic cancer today.
Share this post, or head to my Facebook page and share a post you see from there. More awareness means more people talking. More talking means more people will be aware of symptoms. It means more people will donate., and more donations means more research. More research means more people staying alive. I pray the survival rate will be higher next year when I write about this again.