A Spontenous Cinco de Mayo
This past Saturday was one of the best days I've had in a really long time. My husband was away for work during the entire month of April, so it felt like a luxury and a treat to have him home with us. He's here for a while (woohoo!), but just having him back made our family feel whole again.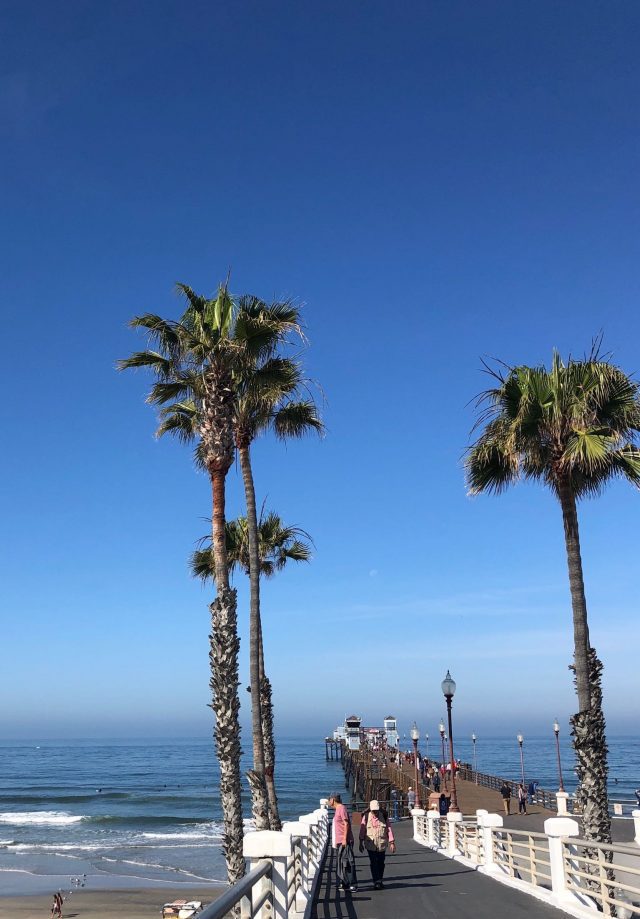 I try really hard to keep myself and the kids busy so we won't miss him too much, but words can't even express how complete he makes our family.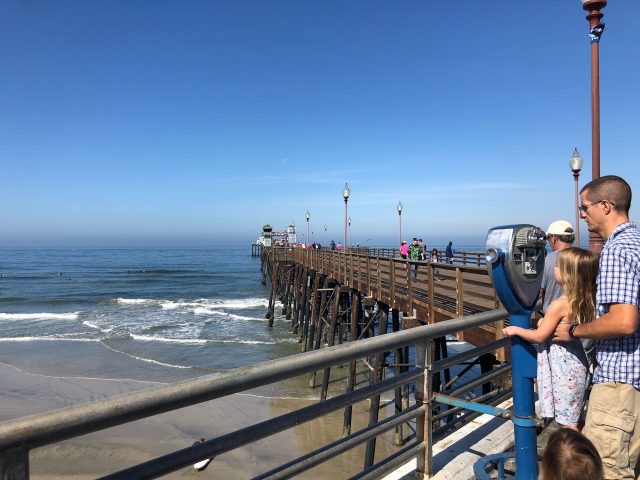 But back to Saturday. We had plans, and then those plans changed a few times, so we rolled with it, and decided to make lemonade out of lemons.
Before we knew it, we were plopping quarters into the meter at Oceanside Pier, and promising the girls they could get their toes wet on the beach and play at the playground right there, too.
When we got there we strolled along the long Oceanside pier. There were fisherman (and fisher-ladies, too), all along the sides, and now the girls want to go fishing.
Since that will last all of five minutes, we're going to put that idea on hold until they're older.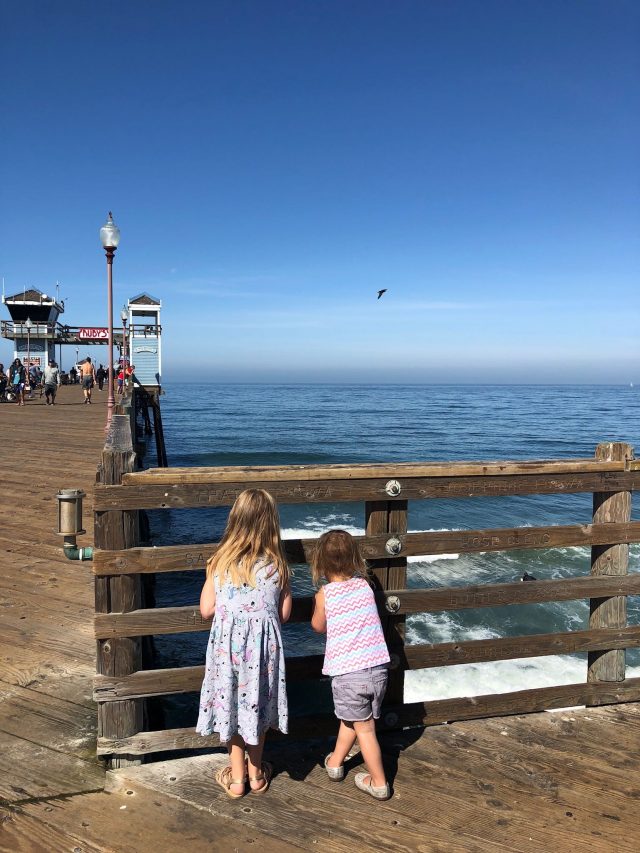 After the long pier walk (both girls were whining and complaining by the time we got back), we said they could go down and play in the sand.
Mind you, we had absolutely zero change of clothes, let alone beach attire with us (because of said plans changing). And anyone who has kids knows they don't just dip their little toes in water and be done with it.
Nope. They want the whole shebang when it comes to checking out the beach. Not that I can blame them; I love the beach!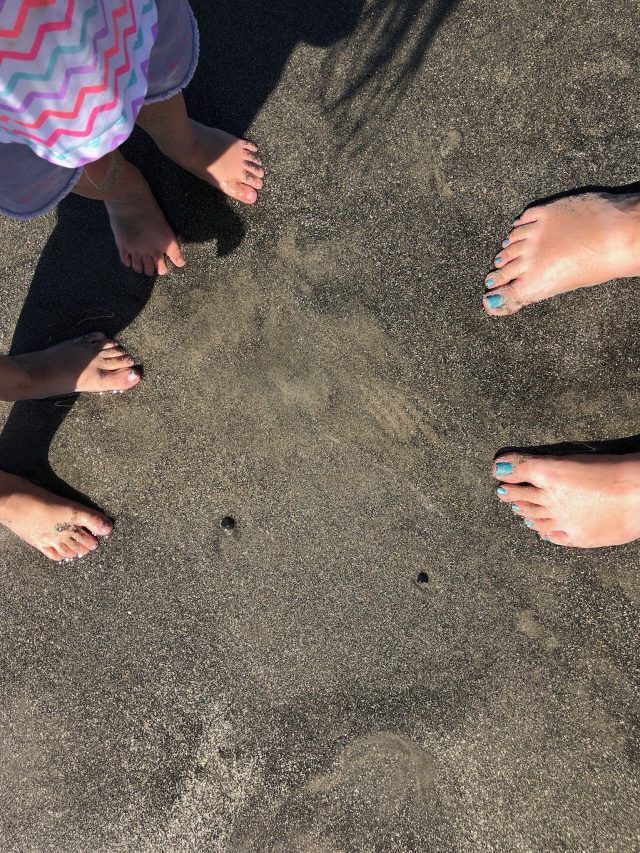 I let my guard down, and we let them have some fun.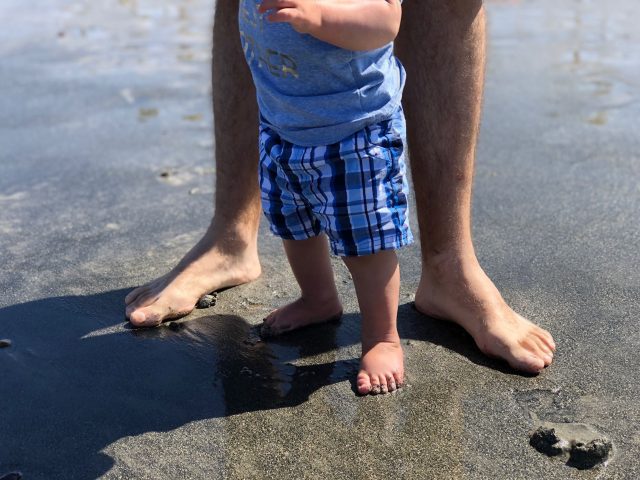 Thankfully I had sunscreen in the van, so I slathered them all up and down with it, and once we realized Logan wouldn't just sit contently in the stroller, we practically stripped him down to his birthday suit and let them all enjoy it.
The water was cool and refreshing, the sand had specks of gold in it that shimmered like glitter, and the kids all had a blast; it was one of those moments where my heart swelled looking at my family and being thankful I get to call them mine.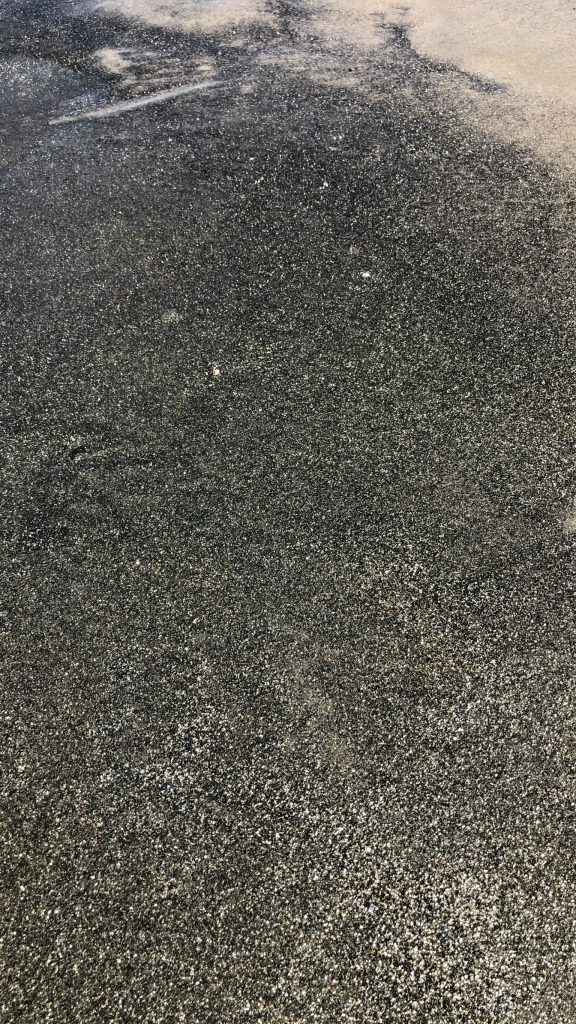 Thankfully, this beach has a playground, so we lured them away from one fun place to go play at another one. We left in stages, so there were minimal (actually zero) tears when we actually did leave.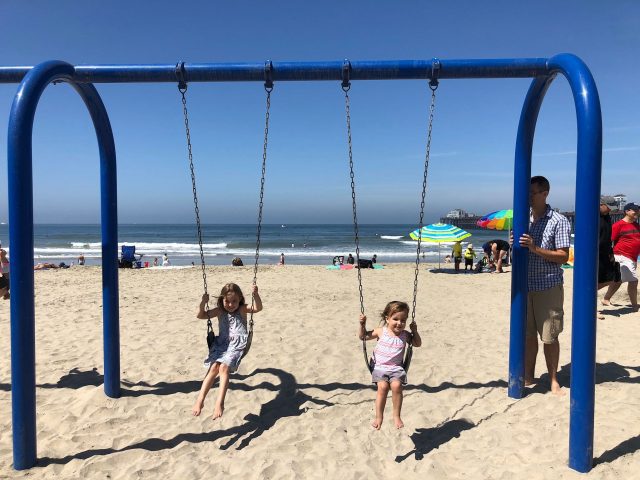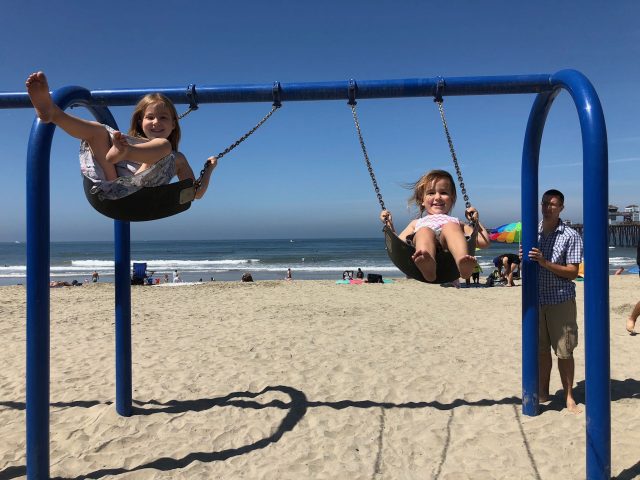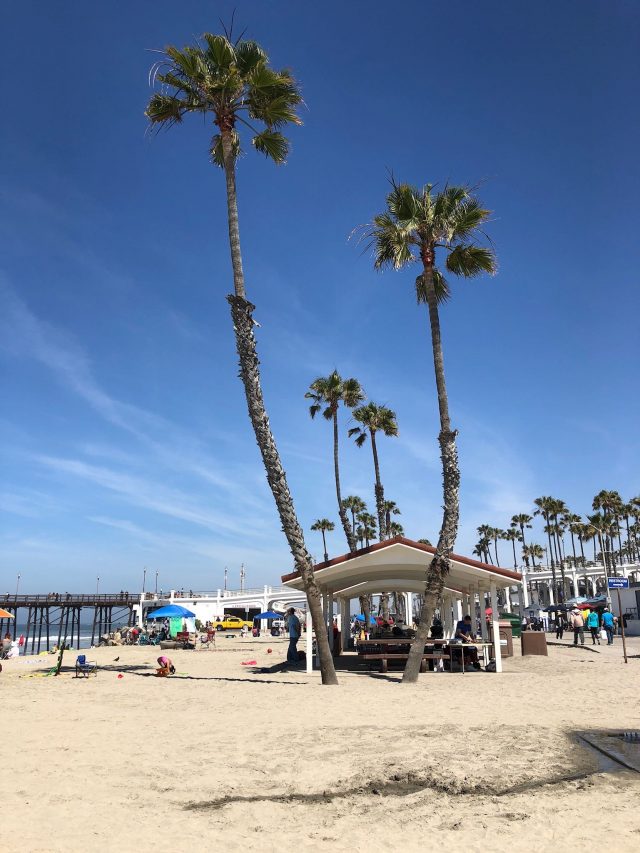 We could have made an entire day of it, but since we didn't even have towels with us, I think we spent the perfect amount of time there.
Our day continued when we had the most delicious lunch at this hole in the wall about 10 minutes east of the beach. Miramar Fish Tacos and Beer—that's the actual name of the place, and since that's exactly what we were in the mood for, we tried it out.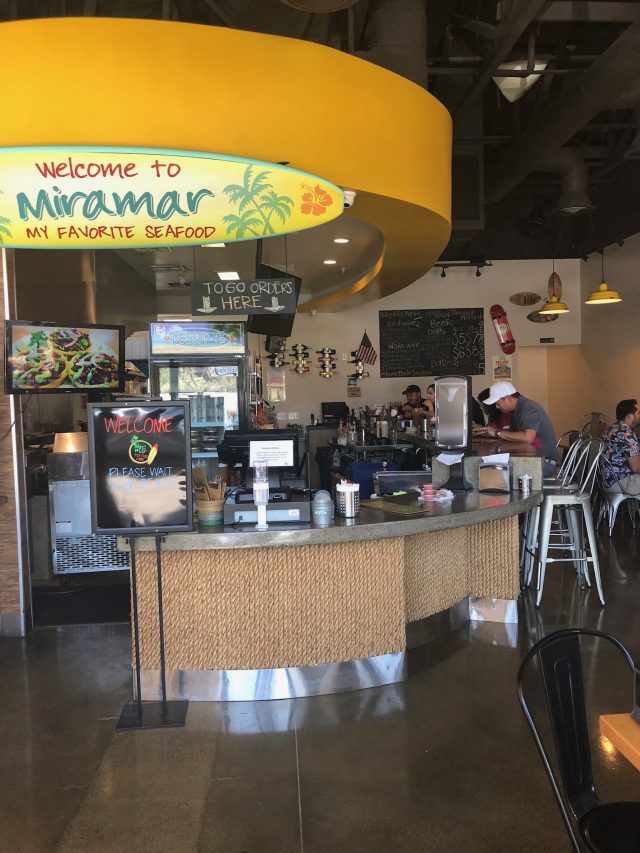 Holy pan-fried potatoes, batman; it was fantastic.
I started with a michelada that was so good and perfect not just because it was Cinco de Mayo, but because we had just been hanging out in the sun, and it was cool, tangy, and refreshing.
The kids got fish sticks, and they each devoured three of them, which was delightful in and of itself, and we got a kid's quesadilla that the boy gobbled up.
Kenny picked the California Burrito, which was perfection wrapped up in an oversized tortilla.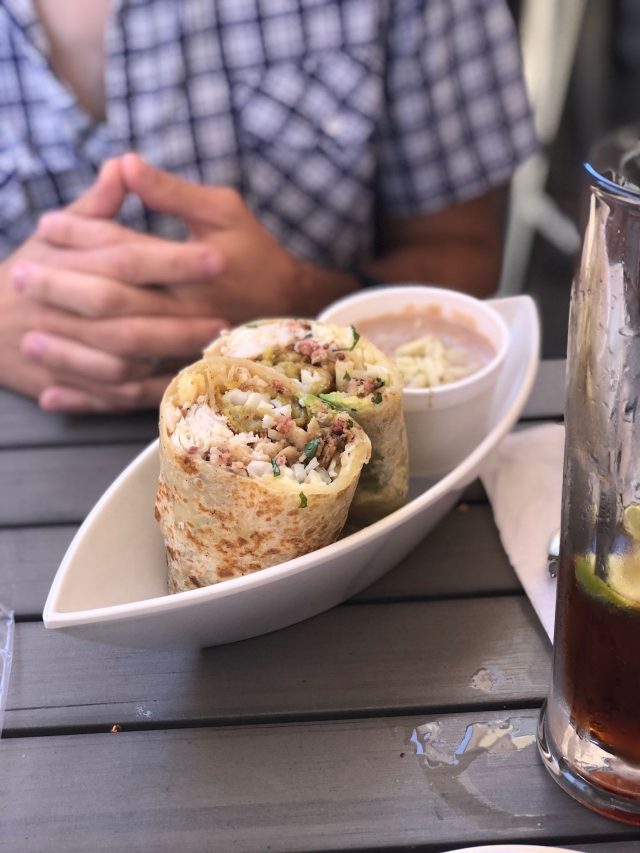 It was filled with fried fish, grilled fish, smoked tuna, French fries, and avocado, and the different flavors and textures in it worked so great with each other that every bite was exciting. Topped with some of the house salsa and, YUM!
I picked their street-sized tacos, because I love that you can taste a variety when they're on the smaller size. When I asked for a recommendation, our waitress didn't even hesitate: "Octopus," she said. Done.
That octopus was unbelievably flavorful and tender (it's quickly becoming one of my favorite things to eat from the sea, by the way), and it's the taco I started with end finished with. I also ordered a jalapeno shrimp that packed a lot of heat, and I was thankful my husband's burrito came with some beans to cool things down. Their smoked tuna taco—also recommended since that's what the place is apparently known for—had a really great texture and flavor to it, almost like it had been smoked for hours. And last, but not least, was the arrachera steak taqueso taco, which was easily another favorite of mine. The marinated steak was cooked with some cheese that left this nice frico surrounding it, and it enhanced the flavor all around.
Gosh, it was good! I don't know when we'll need to go back up there again, but we both decided we'd love to taste our way through the menu, because we have a feeling everything on there would get two thumbs up.
We rounded out the day with attempting naps (one out of the three slept), and then a mini family photo shoot that afternoon.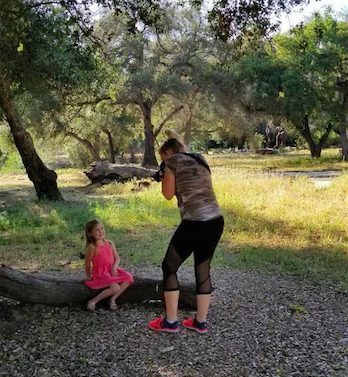 My friend Chrissy Walther offered her talents as a fundraiser for our MOPS group, and I jumped at the opportunity. I'm all about family pictures, and there was no way I'd pass it up.
Our time with her was so much fun, and to see the kids run, play, and laugh outside is always something I love experiencing. We saw a few back-of-the-camera shots, and I am seriously sitting at the edge of my seat waiting for her to send us more pictures, because I am in L O V E with them.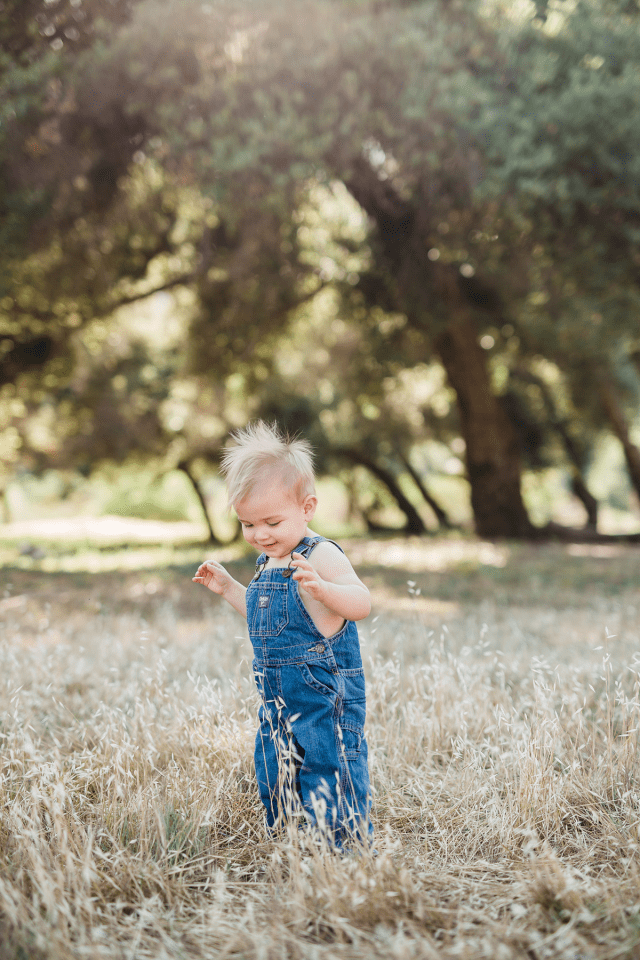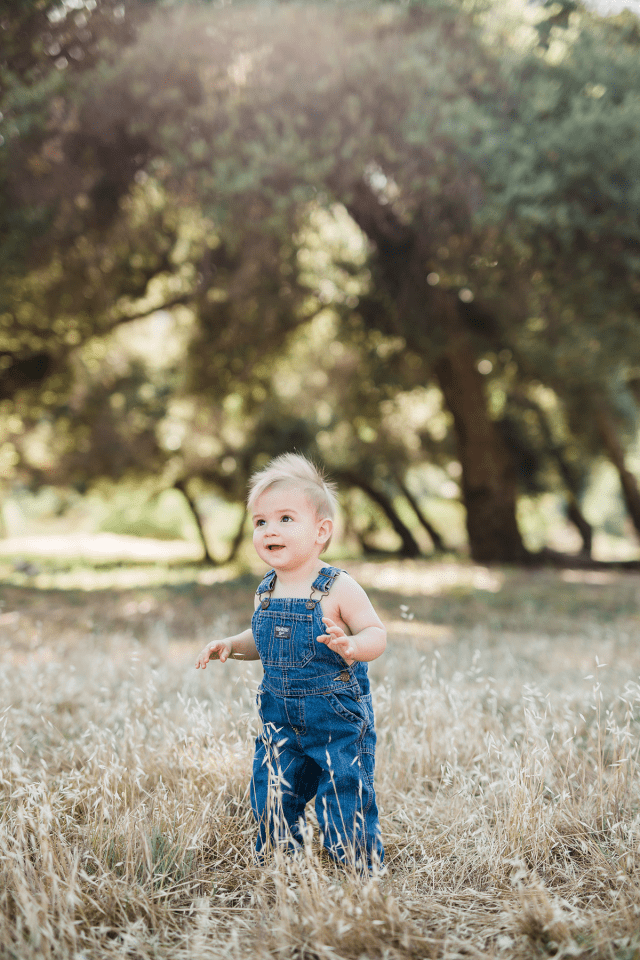 These are the only official ones I've seen so far, but not you can see why I literally can't wait to see more. Words can't even express how stinkin' adorable this is. I want to laugh, cry, and snuggle him all at the same time—she captures moments you want to cherish forever, and I'm so thankful.
Get in touch with Chrissy (website, facebook, instagram) and schedule something with her ASAP; you won't be sorry.
The day ended with a round of margaritas (because, Cinco de Mayo), and some homemade guacamole, and more laughter around the dinner table.
It was a very good and spontaneous Saturday.