And Just Like That, My Baby Grew Up
I remember the newborn days like it was yesterday. I remember the sleepless nights where you couldn't distinguish my tears from the baby's tears. I remember how much I longed to just hold her and not feel like a literal cow—always feeding her, or pumping, or wondering what I could be doing so she could get more of my milk. I remember feeling like I lost myself and was stuck in a continuous cycle of really hard days. I remember wishing those days away.
Even though it's been almost six years since those early motherhood days, I remember them so clearly. It wasn't necessarily a dark hole, and there were moments I cherish, love, and look back on and smile, but it was definitely a very, very stage in my life.
Babies Don't Keep
But just like that, my baby grew up, practically overnight.
It's been happening for awhile, of course, but something happened recently that stopped me in my tracks and made me realize that this is it: I'm finally at that place I wished for so many years ago.
On Christmas morning my kids woke up to some pretty great gifts from Santa. The girls got their first new bikes, and the youngest got a scooter.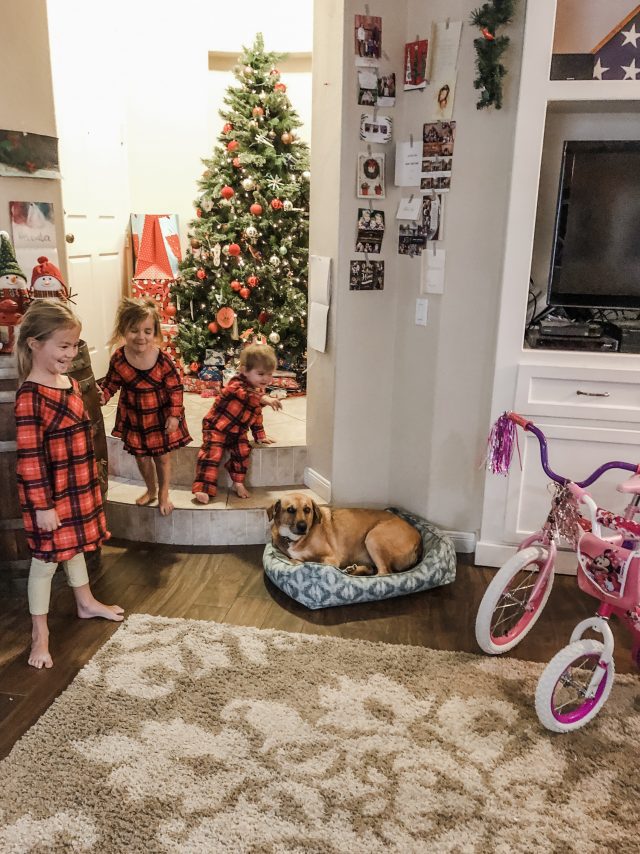 My first born's bike is perfectly pink, with Disney princesses all over it, iridescent and sparkly tassels on the handle bars, and a bell she can ding when she sees cars coming.
It also came with training wheels, because Santa isn't crazy.
After her first three trips around our driveway and neighborhood it was apparent that those training wheels needed to come off. They were slowing her down and holding her back; she kept falling because the extra help wasn't actually helping.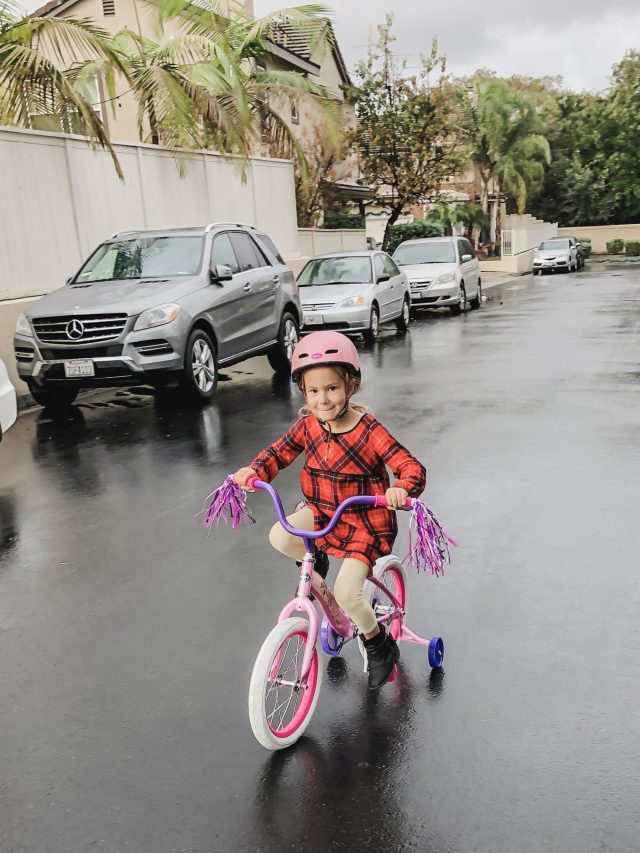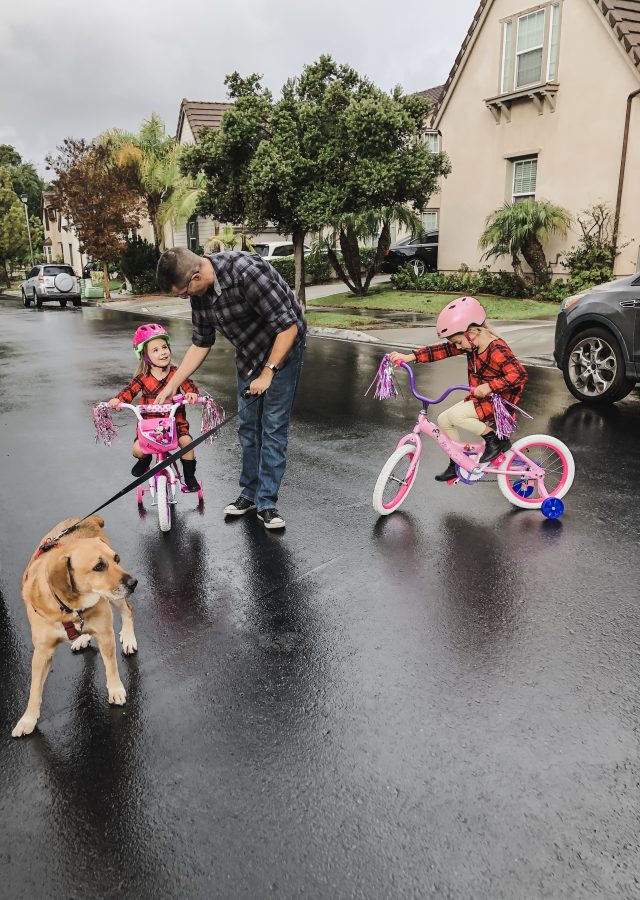 Slow Down!
Last week I took the younger kids along for errands while she and her dad went on a "bike ride" around the neighborhood.
We were only away for an hour or so, but that was all it took for her to pull her big girl panties up, and learn how to ride a real bike without training wheels. She got it within a few tries, and now the rest is history.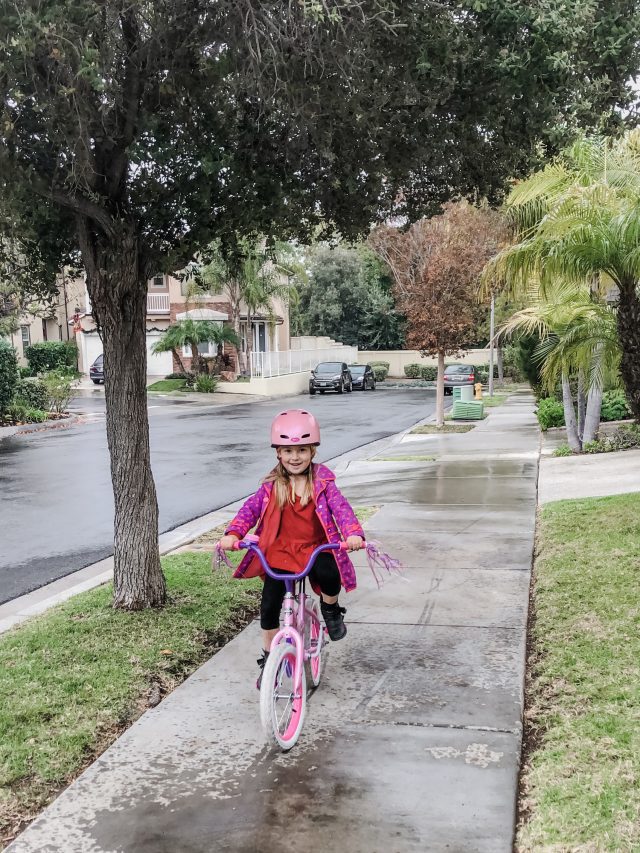 My husband told me that they'd be waiting for us on the corner as we drove into our neighborhood so we could see her ride. That's when it really hit me that whether I'm ready for it or not, my baby—my first born—is turning into a young lady.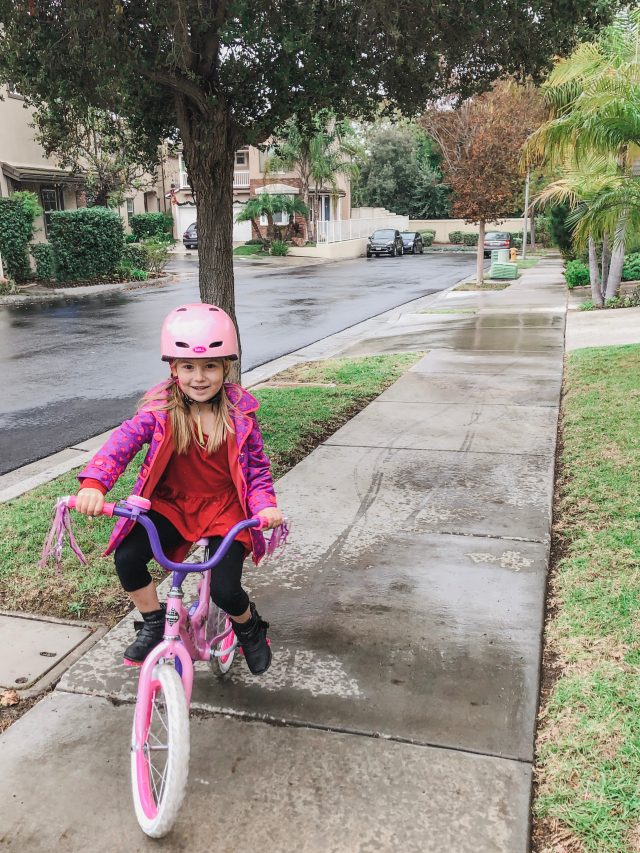 She's a Big Girl Now
Seeing the look on her face—that pride, that excitement and wonder—as she rode her bike in front of me on the way home? It was priceless. She owned that bike ride.
I know the waterworks usually flow when kids go to kindergarten since that's such a monumental milestone, but this? This was my milestone. Because just like that, my baby grew up.