Barnes & Noble My Cookie Story Winner
There's a saying I'm sure you've heard of, and you might even have it hanging on your wall or on a picture frame: "Home is where the heart is." And while that's true, military families take that one step further. In our home, for example, "Home is where the Air Force sends us" hangs on our wall, because we have to turn every new place into our new home.
Marine wife and mom of three, Jessica McGehee, took that feeling of home—in every sense of the word—and ran with it for a nationwide cookie contest Barnes & Noble held late last year. She created the most delectable cookie out there and named it, "Taste of Home."
And here's the coolest part: SHE WON!
The My Cookie Story contest rules were simple: create a cookie, and share the story behind it. Jessica did just that, and it not only wowed the esteemed judges (including Deb Perelman of Smitten Kitchen), but she also won $5,000 and her cookie will be in every Barnes & Noble Cafe this coming holiday season.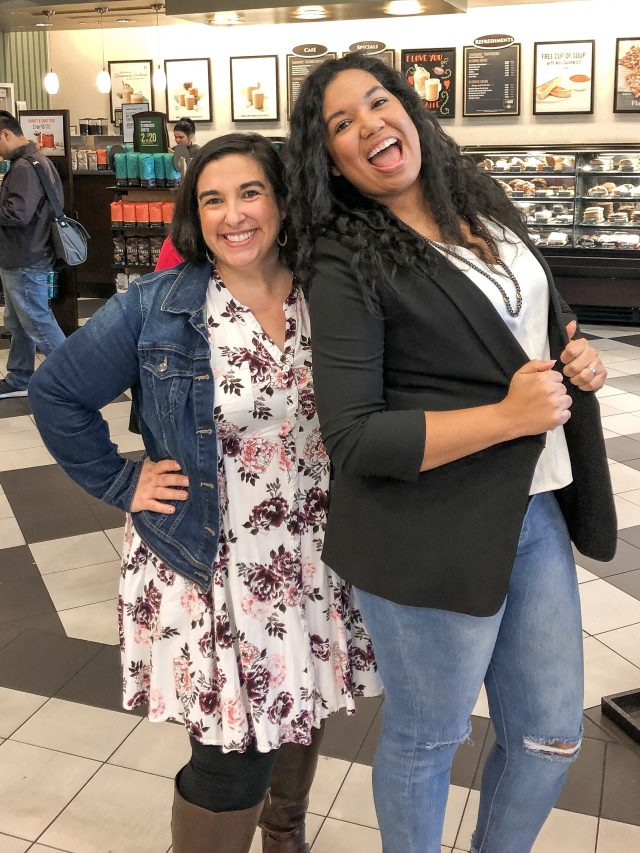 I was invited to the awards ceremony at Barnes & Noble Eastlake to check it all out, and I was floored with how humble and excited Jessica was to share her cookie and story with everyone.
The Story Behind the Cookie
"This is our cookie," Jessica said more than once—referring to military spouses everywhere. It's crazy to have such a strong connection to a cookie, but I could more than relate as she described the story behind her Taste of Home creation.
Inspiration for the cookie came from her oldest daughter and the four places she's lived because of the military.
"We love our nomadic life and all its unique adventures," she said. "We love that 'home' isn't one place, but everyplace we've been." And she's right on the money with that. Literally.
The Taste of Home Cookie
The cookie itself is based on a classic chocolate chip bar cookie, but that's where the excitement begins. It's topped with marshmallows, representing their first snow in North Carolina. There's a sprinkling of course sugar crystals, representing their time in Arizona's desert.
As if that's not enough, bits of bacon give the cookie an awesome twang of saltiness and texture, while reminding them of their stint in Texas. And as a finishing touch, the Taste of Home cookie has white chocolate drizzled on top as an homage to the white-capped waves they saw when they lived in Florida.
Military life, with all the constant moving around, can take some getting used to, but when you savor specific moments, it doesn't matter. Just like this cookie. A mixture of flavors that may not seemingly go together can turn out to be a masterpiece.
And she's not lying: the cookie is perfect. It's chewy, creamy, crunchy, smooth, sweet, salty, and totally melts in your mouth. Basically, it's everything you want in a cookie, and more.
Neil Strong, the vice president of Cafe Operations for Barnes & Noble, said, "Jessica McGehee's submission of a cookie with ingredients representing the different places her family has lived due to her husband's job in the military both moved us for its story, as well as impressed us for its baking creativity."
Try a Taste of Home
Sweet Street Desserts is currently baking up a storm—fine tuning Jessica's recipe as I type so they can have it ready for the 2019 holiday season.
The Taste of Home cookie bar will be available at every Barnes & Noble nationwide this winter.
But if you can't wait that long, I found her original recipe, along with her story is on the Barnes and Noble website.
And if you want to stay in the loop with what's up Jessica's sleeve (rumor has it she has a book coming out soon!), follow her on Twitter!
If you had to pick an ingredient that represents a place where you've lived, what would you pick?
*Thank you to Barnes and Noble for hosting me at this awards ceremony event.