Life lately has been a bit on the crazy side, with some of those big life changes I alluded to earlier this year actually taking place, so here's a quick recap.
I wanted to set to set the scene before I dive into the several posts I have sitting in my drafts folder.
Off to the Sandbox
First up: the deployment is officially underway, so we can now say that we've got less than a year till we see our favorite person again.
How are we doing? We're doing just fine. Honestly, we are. There's so much going on right now that it either hasn't sunk in yet, or we're really just rolling with it.
It was a whirlwind before he left, but we enjoyed every minute of it. Now we're counting down to his return.
Okay, we don't actually have a countdown quite yet, because that number is still a little depressing to see, but every day is one day closer to having him home.
Two Epic Vacations!
I don't know if it was crazy or genius of us (leaning towards crazy), but we went on two amazing trips right before the deployment.
One was another Disney Cruise, and the second was a trip to Hawaii. More to come about both of those, because I can't keep them to myself!
Disney Cruise to Mexico
Back in March we went on our second Disney Cruise, and it was…for lack of a better word: magical.
I made a video of our first day on the cruise, and as soon as I finish editing pictures, I'll create some posts about it.
This time we went to Cabo San Lucas, and Ensanada, and saw whales, dolphins, gorgeous scenery, had delicious food, and tons of fun.
Going with our family was literally a dream come true, and I'm so thankful my mom made it happen.
Hawaiian Adventure
Ten days after we disembarked from our cruise, my husband and I jetted off to our first vacation alone in more than six years. We went to Oahu for six days, courtesy of Pampered Chef.
I really can't wait to tell you more about our time there, but for a super quick recap: we relaxed, we slept peacefully, we saw the sunrise and set, we kayaked, saw sea turtles, hiked, hung out with dear friends, and experienced the island to its fullest….and could've easily stayed at least another week.
Mother's Day 2019
Since my husband left a few days before Mother's Day I wasn't expecting anything grand (or anything for that matter). But my kids, bless their little big hearts, wanted to shower their mama with love.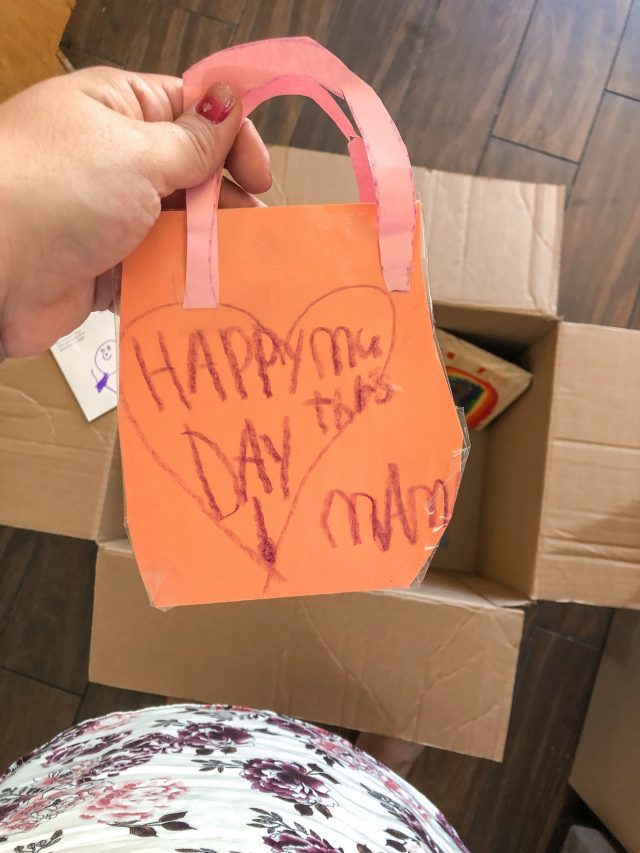 The week before Mother's Day they worked on projects for "mama's day," and had a top secret box that I wasn't allowed to look inside until the big day.
Mother's Day morning I finally opened my special box, and inside were little homemade gifts and trinkets from their heart. Truly, it was one of my best mother's days.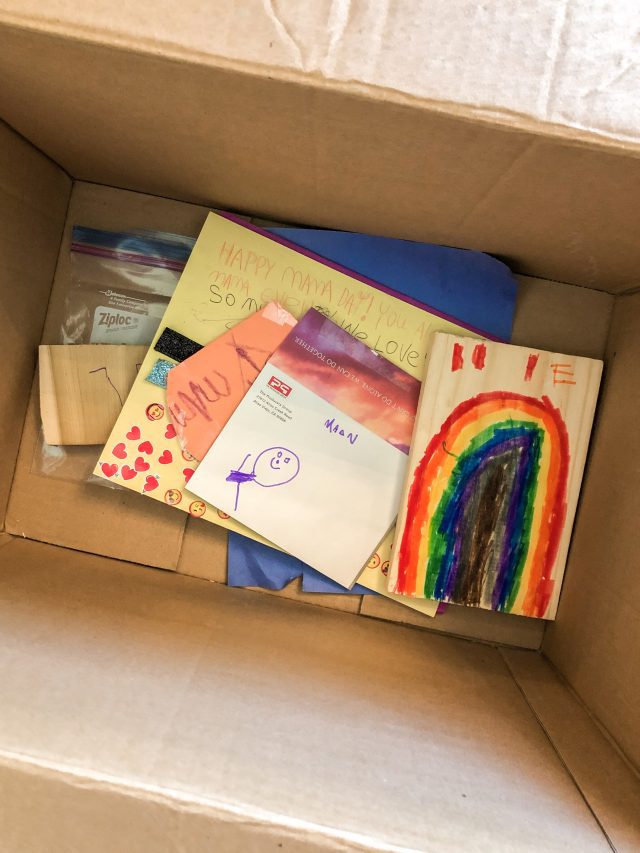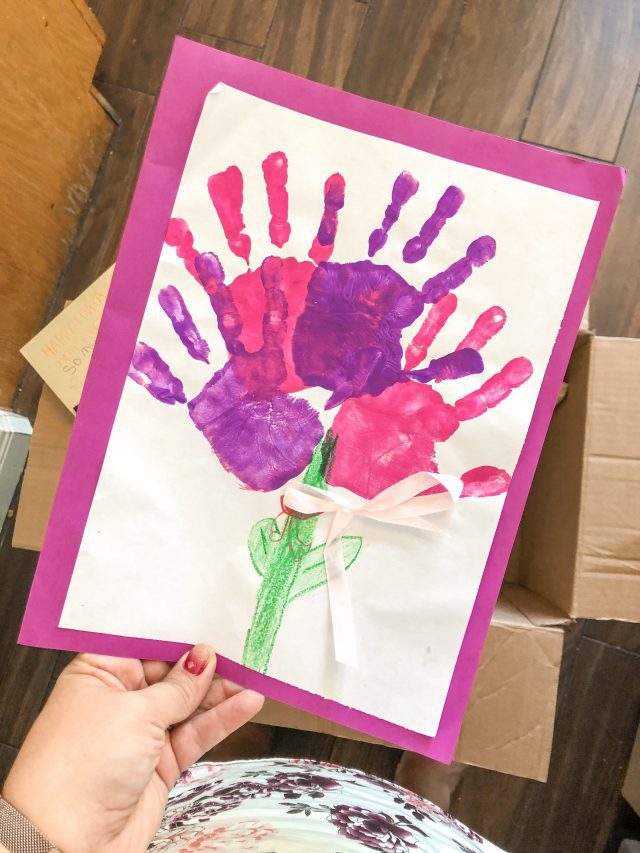 The day before—treating it like any other day—I asked the kids what they wanted for breakfast the next day. Julia, without any prompting, said that I could pick breakfast.
Such a small gesture that almost brought me to tears.
Since we were moving out two days after Mother's Day, I didn't want to cook that morning, so I picked frozen French toast sticks (YUM!). Everyone was happy with that one.
Speaking of mothers, my mama came out to help me move and watch the kids.
She's such a blessing and a huge help, and it was extra sweet to have her here for Mother's Day, too.
Moving out of our House
Whew moving on…literally. So, we are officially moved out of our home in San Diego.
Typically with a military move, the military hires a company to come in, pack up your ENTIRE house, and then they load it up and move you.
However, this isn't a typical military move. Technically, since my husband is deploying out of here, we could stay here in San Diego or they would move us to our next duty station. (Our next duty station isn't a possibility at the moment, so that option was out for us).
The owners of our house wanted to sell their home, and while I LOVE my friends here, our church, and the community, we made the hard decision for the kids and I to go back to New Mexico so we can be near family.
So, since the military wouldn't move us, we had to do it all. And let me tell you—I can't wait to move with the military again, because WOW. I've never been so stressed or tired in my life.
Y'all, my eye was pretty much constantly twitching because I was so stressed out. Shout out to my friends for watching my kids here and there to give me some time to relax, breathe, and pack without having extra chaos around.
We did the majority of the packing before my husband left, and then a gracious friend came over for a couple days and helped box up the last of our things. Then the mover came, loaded our stuff, and headed on out.
Our entire home (minus a few suitcases) are currently at our new home in Albuquerque!
Hotel Living
Which brings me to the present. We're staying in San Diego until my daughter gets out of school next month.
Yes, we could've pulled her out early, but with so many drastic and big changes happening, I really wanted her to finish her first year of kindergarten.
So until we officially leave this wonderful city, we're staying in a hotel, at a friends' home, and then in a hotel again.
It's not too bad, though.
We have a two-bedroom suite, with free breakfast in the mornings, free dinner some nights, the staff is great, and they clean our room! Plus there's a pool the kids are loving, and it's close enough that it's not a total inconvenience.
Currently
So that's what's going on over here. If you read this far, many thanks. Now that we have a decent grove over here, I'm hoping to find some time to myself (essential, of course) to get more posts up.
I have some fun posts about things to do around San Diego (we've been crossing more off our bucket list), and some deeper posts looking into the behind-the-scenes aspect of deployment and moving.