Cruising in the Morning: 7 Great Things to do
There's something simply magical about being awake while cruising in the morning before everyone else is up. I know, I know, you're already on a cruise, so how much more amazing can it actually get?
But picture this…When else can you be practically alone in the middle of the ocean while the rest of the boat is asleep?
When you can watch the sun peak over the horizon and watch the clouds in the sky sweep around you in different shades of cotton candy, it can energize you in a way coffee can't?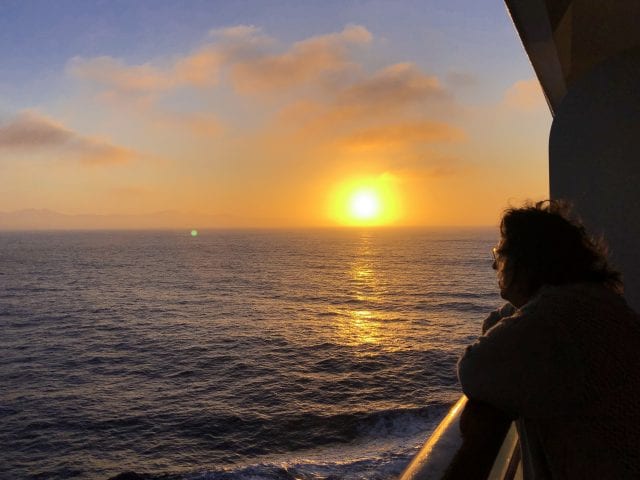 Just kidding. Coffee is always necessary.
7 Great Things About Cruising in the Morning
Here are just few things I love about being an early bird on a cruise ship. Tell me your favorite things about cruising in the morning in the comments.
Fresh Air and Coffee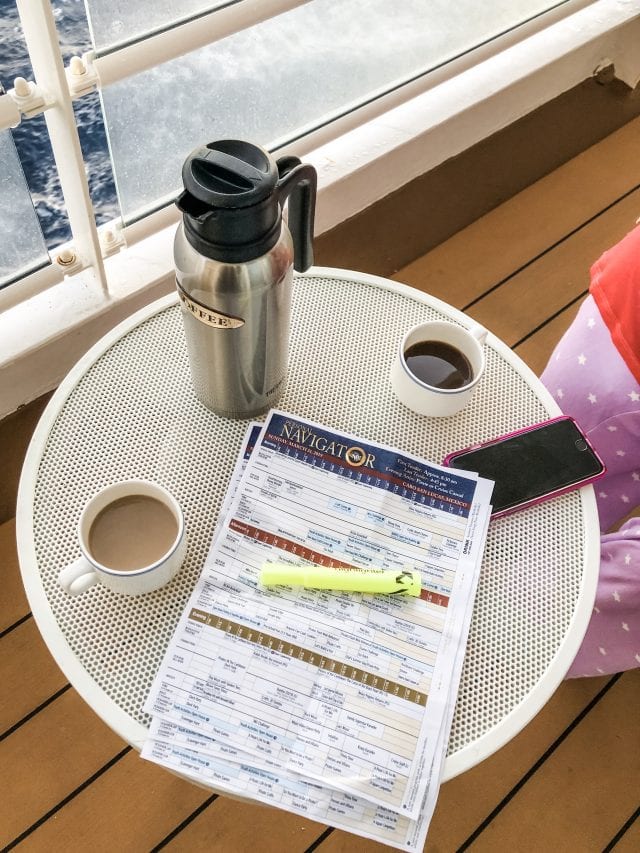 Obviously this one is only if you have a verandah, which I highly recommend.
In fact, get your carafe of coffee delivered the night before (like right before you turn in for the night), and leave it inside, near your verandah door so you can wake up, grab the still-warm coffee, and enjoy a cup while you float across the sea…all while still in your PJ's.
Get Those Endorphins Flowing
If working out is more your cup of tea (you can get that delivered to your room too, by the way), check out what sunrise sessions the gym on your cruise ship offers. At the very least there's usually a yoga class.
If you'd rather work out solo, there's gym equipment or you can literally run in circles around the boat. Each ship usually has a running track on board.
Take a Stroll
Not in the mood for a full-on workout, but still think it would be nice to move a little?
Make your way to the top deck and just walk around. See the sites without other tourists blocking your view. You never know what you may find…
Whale Watch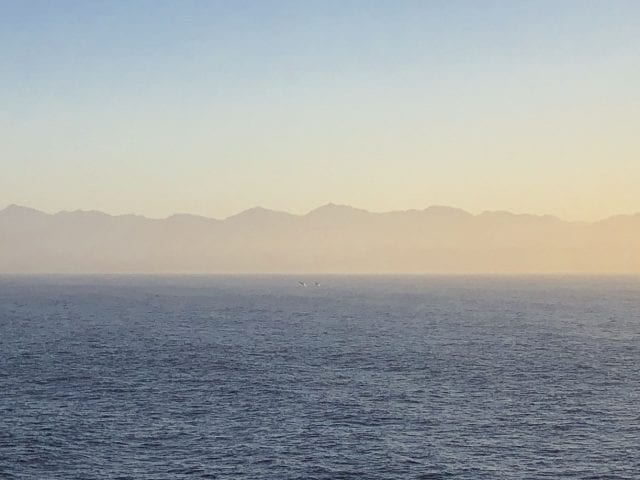 If you're patient enough, and have a keen eye for spotting things, keep an eye out for sea life. We've spotted pods of dolphins, and whales breaching before.
You can see them from your verandah, or get a wider view from the top of the deck. Don't forget to pack a pair of binoculars so you can scan the seas from far away.
Tip: Dolphins love to ride the cruise ship's waves, so keep your eyes peeled near the sides of the ship, and at the rear.
Tip: To spot a whale, scan the water for what looks like a puff of smoke just above the service. That's a whale's blow hole. If you're lucky you may see one breach!
Watch a Movie
If you're on a Disney Cruise, there's a TV station devoted to just playing Disney flicks 24/7, and the big screens out near the pools have trivia playing, and sometimes have movies airing.
Eat Breakfast in Peace
Two options for this one: place a room service order the night before for early in the morning, or sneak out of your room and go eat breakfast in peace before the rest of the ship wakes up.
Just Relax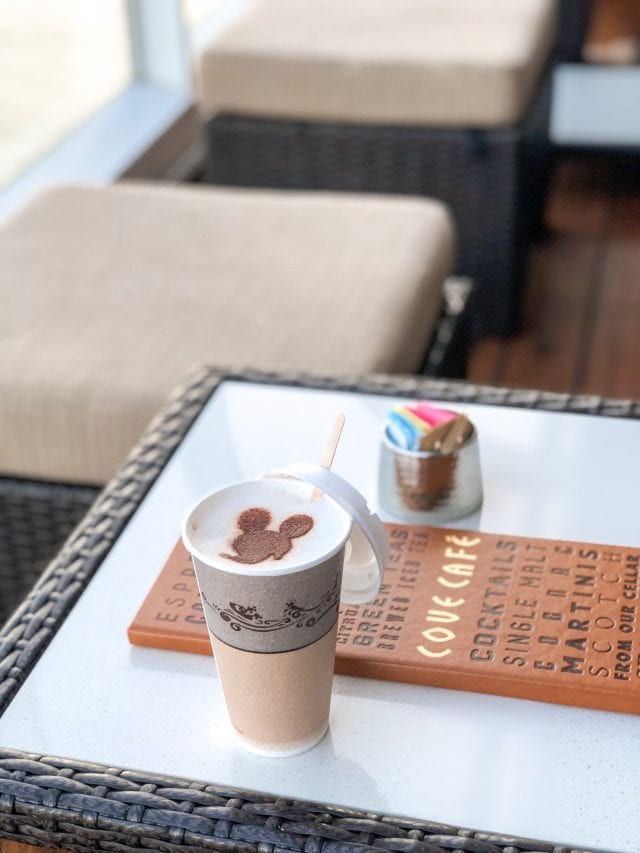 You're on vacation, on a boat; don't stress things. Grab a cup of coffee, pick up a good book, and just relax. It's peaceful in the morning, so the crashing of the water along the ship and the open air make for some fantastic white noise. Enjoy the quiet!
Favorite Part of Cruising in the Morning?
Are you an early bird? What do you like to do in the mornings when you're cruising?
Pin this post: