Holy Schnitzel: PCSing to Germany (part 1)
Because I want to remember the whole process for our move to Germany, I need to start at the beginning, so hang with me while we catch up a bit!
So first things, first: a military move (called a PCS, or a Permanent Change of Station), is typically pretty stressful.
There are a lot of moving parts, and a lot of moments to "hurry up and wait."
Add in a global pandemic, landlords who insisted we had be out of our house by a certain date, and a deployed husband not slated to come home until just days before we were supposed to move, and, well…you can probably feel the stress of the situation piling up on my figurative plate.
But first, Orders
Fun fact: we first started planning/thinking about our move a whopping two years ago, back in 2018.
We actually got to pick where in the world we wanted to go when my husband volunteered for his year-long deployment. So this whole move has been a long time in the making.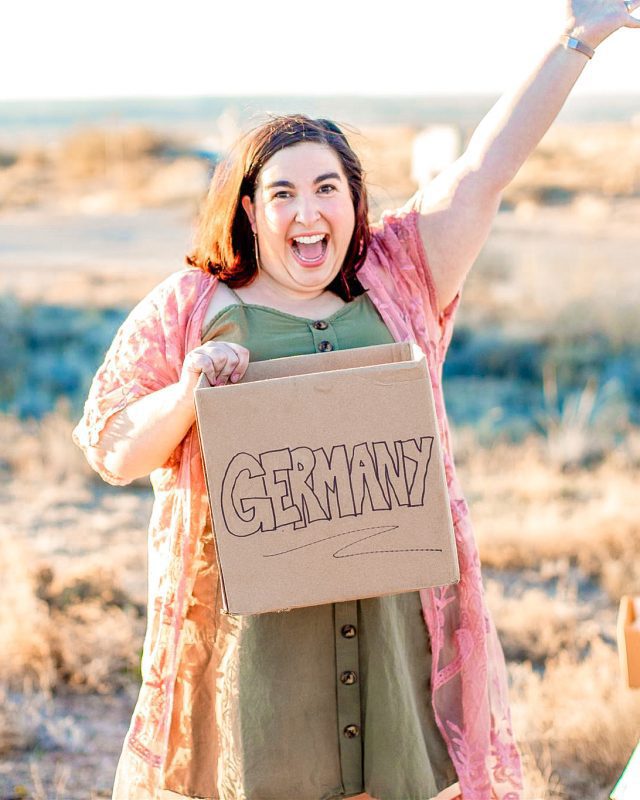 We got our Germany assignment notification in February 2020, but that didn't mean we had hard copy orders right then and there (meaning, we couldn't make any actual plans until the military officially "ordered" him to go to Germany).
There was still a lot of work to do before those came in.
The military calls an overseas move an OCONUS (Outside the Continental United States) PCS, and there's a huge, long checklist of information that has to be gathered, submitted, and verified before you can get official orders*.
*we are Air Force; I totally realize things are different for other branches. I think some branches get orders right away. Lucky ducks!
I finagled almost everything by myself (thanks to a power of attorney) since my husband was deployed, which was twice as difficult since we weren't living near the place where we were actually stationed.
My husband was technically based out of an Air Force base in California, but he deployed from a Marine Air Station in San Diego three hours away from that base. Then we were living in Albuquerque. Confusing right?
Try explaining that to anyone and everyone while pleading for some answers. Because of this, it took me a legitimate month to find a point of contact and the necessary forms I needed to get filled out. So much easier said than done.
These are the documents and forms you need for your family member(s) when requesting OCONUS Government Sponsored Travel:
• Copy of the Sponsor's RIP Orders
• AF Form 1466
• AF 4380 – Special Needs Screener
• DD 2792 – Medical form for each family member, filled out by PCM
• DD 2792-1 – Educational form for each child (birth to HS degree)
• AF IMT 1466D – Dental form for each family member (over 2 years old)

check with your local EFMP representative to make sure these are the forms you need. Current as of March, 2020
If you're keeping track, that brings us into the month of March just to get started on everything.
Hurry up and Wait
I worked as quickly as I could since Covid-19 started ramping up; I got doctor's forms dropped off and filled out, but I still wasn't fast enough.
Everything in our state shut down early-mid March, and my hustle came to a hault.
I started doing "Covid babysitting" as we called it where my mom would park next to my car to watch the kids, and I'd run into a doctor's office with my mask on to drop off or pick up documents, and then my daughter would sanitize my hands before I'd open the door to get back in the car.
It was scary and stressful. Everyone was told to stay at home, and here I was going into doctor's offices. My anxiety was higher than a kite, and I prayed I didn't catch Covid.
I submitted every piece of paperwork on April 16…and then we waited.
Someone contacted me a week after submitting the EFMP paperwork to do our FMRC (Family Member Relocation Clearance) meeting. It's typically a face-to-face meeting, but we did it over the phone instead. I was very grateful for that phone call.
Get Outta Here
One thing adding stress to the entire situation is that our lease expires at the end of May, and despite speaking with our landlords in March and asking for a month extension (where we fully committed to pay for that extra month), they said no* (even though they didn't have anyone moving into the house in June).
Hello, panic.
*We know we could have fought staying in the house, because with everything going on, and with no tenants to take over the space, they legally could have let us stayed there (I think there was some sort of military clause). But honestly, that just felt like too much to take on by myself, and I couldn't add that to my plate. At that point I just wanted out of the house. If they were going to be rude enough to not let a solo-parenting mom of three, moving overseas with a deployed husband who couldn't get home stay in the house for a few extra weeks, well…let's just hope that karma catches up to them.
So. We knew we had to move out of the house by the end of May, but we couldn't schedule military movers to do our move, because we didn't have orders yet.
With the days ticking down and no answers coming in, we decided to book a moving company on our own, just to have peace of mind that we will, indeed, be out of our house by the end of May.
The moving company I decided on was Bekins in Albuquerque, and I can't recommend them enough (at least for their customer service). They were completely understanding and willing to work with our wavering dates.
Plus, even though I had to put a deposit down, it was 100% refundable. The peace of mind we had knowing there were moving-out dates booked was such a relief.
Maybe a Homecoming?
On top of allllllll of this, my husband was still deployed!
His dates home kept changing, which was just depressing. I'd get my hopes up only to have them crushed the next time I talked to him.
It's nothing new to have dates change, but with everything else going on, and our timeline getting shorter and shorter, I was starting to grasp at air just to hang on.
A Mother's Day Homecoming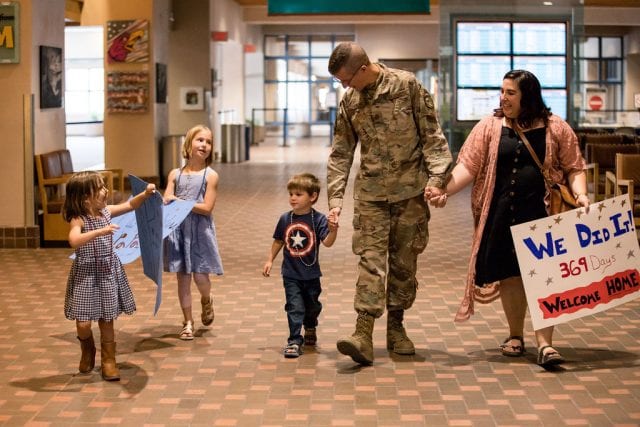 We finally got actual flight confirmations that he was, really coming home. I told the kids a couple days before the homecoming and we started prepping for his arrival.
The morning he was coming home I actually got the sweetest surprise on our doorstep: breakfast delivery.
Although, it wasn't from my husband; it was from my sister-in-law and brother. They didn't want me to have to work on mother's day, and it was just the kindest gesture, and something I hope to pass on to someone else if the opportunity comes up.
We welcomed my husband home after 369 days later that morning at the airport…and I could finally feel some weight lift off my shoulders.
Hard Copy Orders
Once he was home and after we settled in, he checked his work email. Low and behold, his official orders to go to Germany came in while he was flying back.
On May 10th, three weeks after we submitted all of our paperwork, we got our hard copy orders, and I literally cried happy tears.
Kicking Things into Higher Gear
With Kenny home, we kicked things into high gear: we requested military movers through the transportation office (TMO) on May 11th, and we started purging and going through more things in the house.
I was basically on a first-name basis with the guy at the TMO office as I called for daily updates.
Finally, on Monday, May 18th (one week after we requested military movers), my husband called me at noon and said that the movers were coming over TOMORROW to start packing us up.
Be careful what you wish for, right?!
Moving out!
And so, on May 19th, at 8:30 am—with less than 24-hours notice, our moving company arrived and started the moving process.
Typically they'll pack all of our stuff and load it the next day (or on the last day).
This time, they packed AND crated our stuff on the same day—finishing up the entire bottom floor on the first day.
I'm writing this on May 26rd from an AirBnb we rented.
The movers finished getting all our stuff out two days ago, so our things are officially on their way to Germany.
Cleaners spruced up our place, and after months and months of stress and anxiety for all the things, I can honestly say I've slept better these last few nights than I have in more than a year.
What's Next?
Seeing as how we're still in Albuquerque, this whole process still isn't over.
We still need to:
Do the final walk-through of our house and turn in the keys
Figure out our no-fee passport situation (may have to wait to get them out there)
Get our travel information
Make plans based on said travel information
Always an Adventure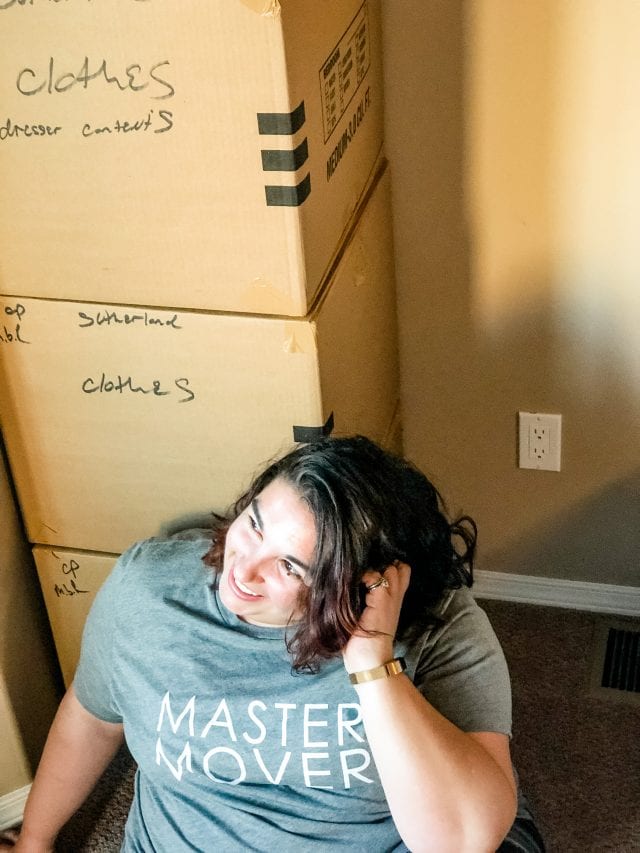 So that's where we're at. It's been some crazy months, and this move has literally been more than two years in the making, but we're almost there.
These last few days have been pretty remarkable for our family since we can just hang out and be bored together.
Stay up do date with our adventures on Instagram and sign up for my newsletter since I usually post short snippets over there first before finding the time to give a deeper recap over here!