From Dusk to Dawn: A Look at the Balloon Fiesta
If we were living in a non-Covid world, this week would be balloon fiesta time, aka: the best nine days out of the entire year, which is why it's so important for you to put the Albuquerque International Balloon Fiesta on your bucket list ASAP.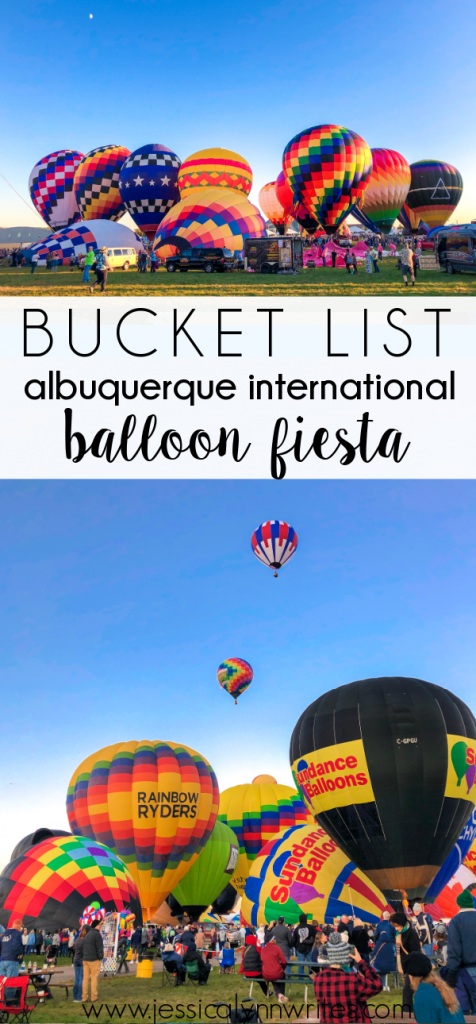 There's magic in the air during the Albuquerque International Balloon Fiesta, and since this year's festivities were cancelled, that means all of my fun posts are on hold until next year since they'd be pointless now.
So instead, I'm going to give you a virtual look at the balloon fiesta from start (early in the morning with burritos and dawn patrol) until finish; wrapping things up with a fun balloon glow.
These photos were all taken during the 2019 Albuquerque International Balloon Fiesta. I hope you'll enjoy them, and I hope it encourages you to add the balloon fiesta to your bucket list to see in the future.
Dawn Patrol
Every morning a group of balloons "test the air," making sure the weather conditions are great for flying. If it's too windy (which it often is), a red flag will go up instead of a green flag, indicating it's a no-fly day. Sometimes instead of lifting off the balloons will put on a "static" display, meaning they'll inflate and stay tethered to the ground.
This particular day was a perfect day for ballooning.
Green Flag: Inflate Those Balloons
You'll know a green flag is up in Balloon Fiesta Park, because the crowd will go wild with excitement. Once the green flag flies, the pilots and crews can start inflating their balloons.
Don't Miss Mass Ascension Days
A "mass ascension" day is when all the balloons lift off, which means that when all is said and done, if things go seemingly perfect, there can easily be as many as 500+ hot air balloons in the sky at once.
Don't worry: there's no traffic jam on the ground; they all lift off at different, staggered times.
Special Shapes Take Flight
One of the coolest parts of the fiesta is watching the special shape balloons. You can see more of my favorites in this post (including some from the "dark side").
What Goes Up…Must Come Down
I've shared more than my two cents about balloon chasing in this post and this post, but it's truly one of the coolest parts of actually being in Albuquerque for the fiesta.
Sometimes they'll land in the middle of a street, or on top of a building, but sometimes you'll hit the jackpot and they'll take over a park.
The Balloon Glow
Even though the balloons all land by lunchtime, that doesn't mean things stop there.
Stop by in the afternoon and you'll find all the concessions open, music rocking, and balloons getting ready to inflate again.
The balloon glow happens a few nights during the fiesta, and you've gotta make plans to check it out.
The balloons don't lift off, but they do inflate and turn on their burners just as it gets dark, so they appear to glow. It's beautiful and just as fun as seeing them in the morning.
Until Next Time…
I hope you enjoyed this mini fiesta in picture form, and I really hope you'll put the balloon fiesta on your bucket list.
Make plans for it now: it'll be October 2-10, 2021 in Albuquerque, New Mexico. Maybe we'll see you there!
Have you seen the fiesta in real life before? What's your favorite balloon?!