5 Ways To Have a Relaxing Thanksgiving
Anyone else already feeling the stress surrounding Thanksgiving? Well, if a "relaxing" thanksgiving is on your agenda, I've got you covered.
Even if you're entire extended family isn't gathering, since you're playing it safer this year by having a smaller feast with just your immediate family, it can still be stressful.
Here are several ways to ditch some of that stress and have a relaxing Thanksgiving.
How to Chillax this Thanksgiving
Thanksgiving is my favorite holiday.
And truthfully, we get a little Type A and go all out for it, making almost everything ourselves. Not because we like stress, but because we have too many favorites and "must-haves" that it gives me anxiety if anyone wants to bring something that we love (and what if I don't like it???)
But making everything, and hosting everyone, and parenting small kids, and keeping a house clean is a lot to put on our plates.
So here are five ways to destress:
Keep it Simple, Silly
Have you heard of the K.I.S.S method before? I like cooking just as much as the next person (no, really; I actually do love it), but sometimes you just have to "keep it simple, silly." Because complicating things just ignites stress.
Some simple swaps to keep you sane:
Instant mashed potatoes instead of making your own
Skip the dressing and grab a box of stuffing
Buy some ready to bake rolls or make them ahead of time
Pick up a pre-made pie/dessert
Ditch the giant turkey and roast some guinea hens or chickens
Order an entire Thanksgiving meal – ain't no shame in supporting the economy while also ditching the stress.
Only the Favorites
I know Thanksgiving has a countless array of options when it comes to what sides and main dishes line the table, but if you're looking to keep the stress away, only pick your favorites.
If the mashed potatoes and green bean casserole never get eaten, then don't make them this year.
If there's one dessert you really love, then make that one and skip the others.
Eliminate that extra work from your to-do list!
Make the Lull More Fun
I'm extremely thankful, grateful, and blessed to be a mama, but sometimes the kiddos get on my nerves: especially when I'm working on my Thanksgiving feast.
Find ways ahead of time to occupy the little ones while you're prepping so they're not coming into the kitchen every five seconds.
A fun snack, getting them involved in fun Thanksgiving decor, a "turkey" activity, or a movie they love should buy you some extra quiet time from them.
Hire a Housecleaner
Ain't no shame in having someone else help out! Hire a cleaner to come over the day before or the day after Thanksgiving (or maybe both if you're super lucky).
There's nothing more calming and relaxing than having a clean house…especially one that you didn't clean. Just call it an early Christmas treat.
Bring on the Smiles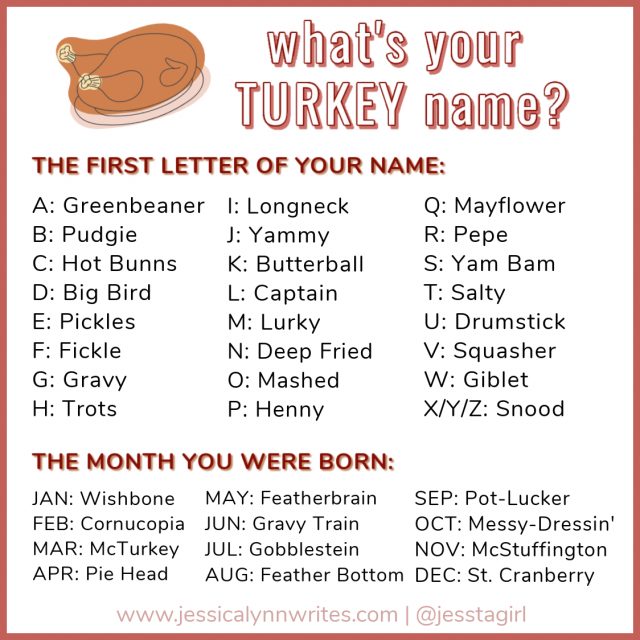 Speaking of fun things to do….what better way to relax than laughing.
Give everyone their official "turkey name," and put that name on stickers to wear throughout dinner. Make it a game that you can only say their new name the rest of the night!
And don't forget about having the perfect Thanksgiving attire. Make your DIY Turkey Headbands ahead of time (or while dinner's being made), for some extra smiles.
How do you relax for Thanksgiving?
Have any other ideas on how to have a relaxing Thanksgiving? I'm all ears, so share your thoughts below!