What I Read in 2021 | January
One of my goals this year is to keep better track of the books I'm reading…and what I thought of them.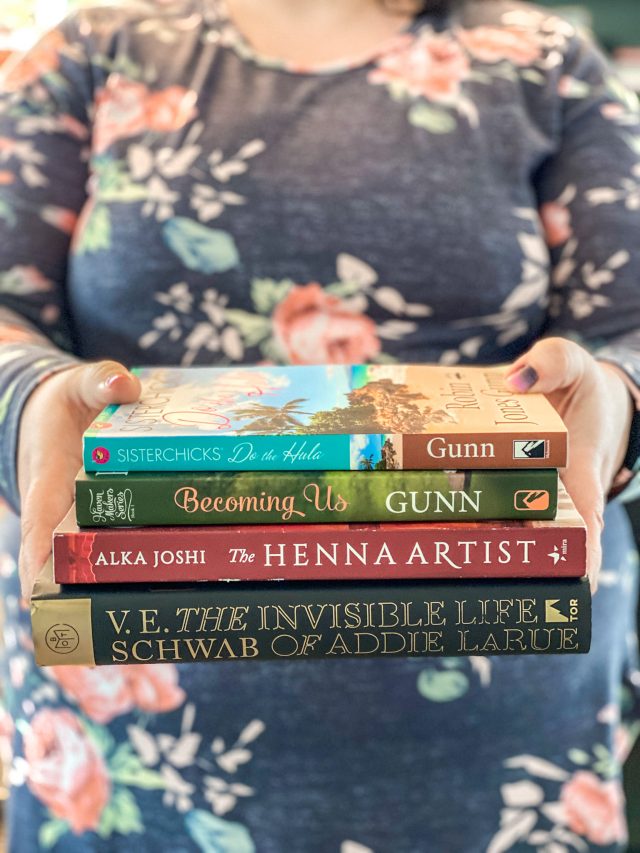 But hear me loud and clear: I'm not a book reviewer. I think there are people who excel with sharing more in-depth thoughts when it comes to what they read.
I read books as part of a way to "fill my cup," and typically I either like them…or I don't. I'm also always super nervous about giving away too many details and spoiling the plot.
While I'm sure a blogger shouldn't admit this—and surely not before she even starts the "meat" of the post, I just wanted to share a little disclaimer.
Click hereto see a complete list of the books I've read.
This book—a fantasy—is definitely outside my realm of genres I usually read, although it had more romcom aspects thrown in there than I thought. Okay, maybe not comedy, per se, but there were some boy meet girl scenes that piqued my interest.
We read The Invisible Life of Addie LaRue for a local book club, and I actually had a hard time picking it up to start it. I didn't like the underlying themes of the book about playing with the devil. Thankfully I immediately liked the story and how it was written.
I found myself reading this at a slower pace than I usually do for books, because I didn't want to miss anything. If I read at my usual speed I had a feeling I'd miss an important detail.
I liked this book, I but I didn't love it as many people have. While it was a great story, and well thought out, it wasn't completely captivating in a I-can't-put-this-book-down kind of way. I found myself "walking away from it" at night as opposed to reading "just one more chapter" it until 2 am.
Does it reach the hype of The Best Book of 2020 like I saw in so many places? Maybe for some people. For me, it was just a fun story and made me think about how the choices we make and the things we think can have consequences.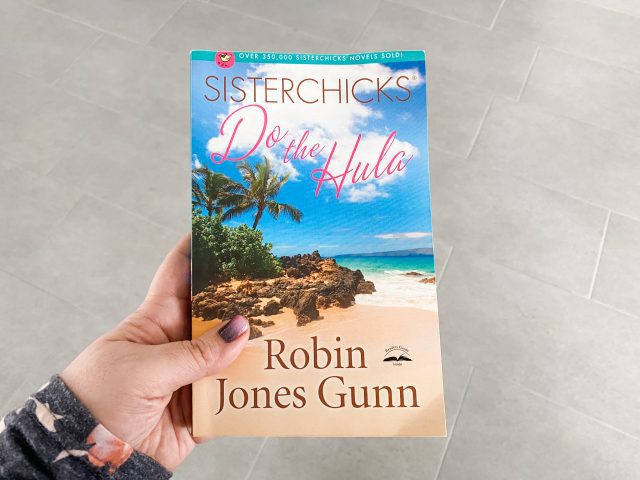 Let me just say that I'll read anything Robin Jones Gunn publishes; she's one of my favorite authors. Sisterchicks is a group of books written by Gunn, and while it's a series, I believe they can stand on their own. This book had a brief mention of the characters in book 1, and I have a feeling that's how the rest of the books will be, too.
This book, set in Hawaii, was fun and had me longing to visit the island(s) again. It took me back to my one and only trip to Oahu, and was perfect reading material on a snowy day in Germany.
But with that said, this particular book was on the more cheesy side and had a lot more religious/Christian undertones than the previous Sisterchicks book I read.
After reading the book above, I couldn't resist diving into this book and rejoining some old friends from The Christy Miller Series. It was fun to get the perspective of someone new joining the crew. Been there, done that, and I felt her anxiety and discomfort completely.
I could tell that the author was more at ease writing this book; reading it felt comfortable…like I was coming home.
I can't wait to read Becoming Known, the next book in this mini series.
My husband got this book for me as a Christmas gift, and honestly, I scoffed at it. This isn't my typical read and I was annoyed that he picked something that didn't seem to interest me; I wanted to read it just to get it out of the way.
Well, low and behold, I was captivated by Joshi's writing. She was a great storyteller and did a good job of explaining the different parts of Indian culture through the story and also with a glossary at the back of the book.
I felt like I knew the main character, and enjoyed following her journey through the ups and downs. It was an interesting look at life for an Indian woman, especially back in the day. I also appreciated how she tied in the different classes/hierarchy all in one book, and the amount of research that went into creating it.
While I enjoyed reading it, it wasn't a page turner for me. The drama that unfolds is intriguing, but it wasn't anything that left me breathless and needing to find out what happened next (not that she intended that; I just love books that I can't put down…and I could put this one down.)
If someone is looking for a book outside of their comfort zone as far as reading goes, this is a great one to dip your toes into.
Your Turn!
If you've read any of these, I'd love to hear what you thought of them. Are any of these on your list of books to read? What are you reading now? (That's all the questions I have for you, promise!)